Now you can purchase 2 Raise3D E2 3D printers with an attractive discount. 
Raise3D is a company dedicated to the design and manufacture of high-performance, industrial-grade 3D printers for professional users and businesses. Since its inception, it has opted to offer high quality 3D printers, with innovative components and operating systems, always offering an adequate price and accessible for most professional users. Thanks to this, they are one of the leading manufacturers of 3D Printers FDM.
Video 1: How Raise3D implements flexible manufacturing. Source: Raise3D.
Designed to meet the needs of different industries
The Raise3D E2 is an industrial 3D printer designed to facilitate the entire 3D printing process. One of the main objectives was to turn it into a safe and suitable 3D printer for all types of users. It has an automatic pause system in case of door opening and a simple aesthetic, where sensitive components and moving parts are located behind metal panels to avoid possible problems with inexperienced users.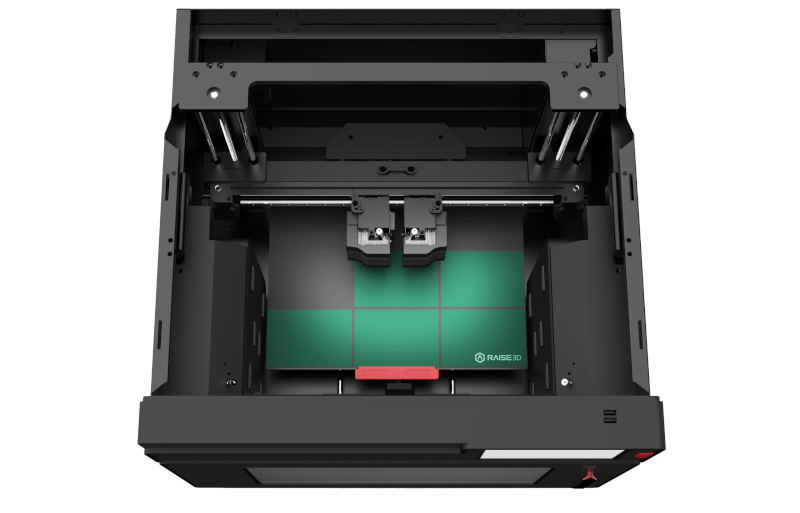 Image 1: The Raise3D E2 is designed for simple and intuitive operation. (Source: Raise3D)
In addition, its structure is built with a sturdy aluminum frame, being a fully enclosed 3D printer. For this reason, it includes an air HEPA filtration system that helps reduce the effects of fumes and gases derived from extrusion.
Although it is a smaller version compared to other Raise3D 3D printers, such as the Pro2 or Pro2 Plus, it has a large print volume: 330 x 240 x 240 mm printing with a single head, and 290 x 240 x 240 mm printing with two heads at once. This, coupled with its robust chassis, composed of high quality metal components, and its fully enclosed structure, makes it possible to manufacture complex and high volume parts without excessive difficulty.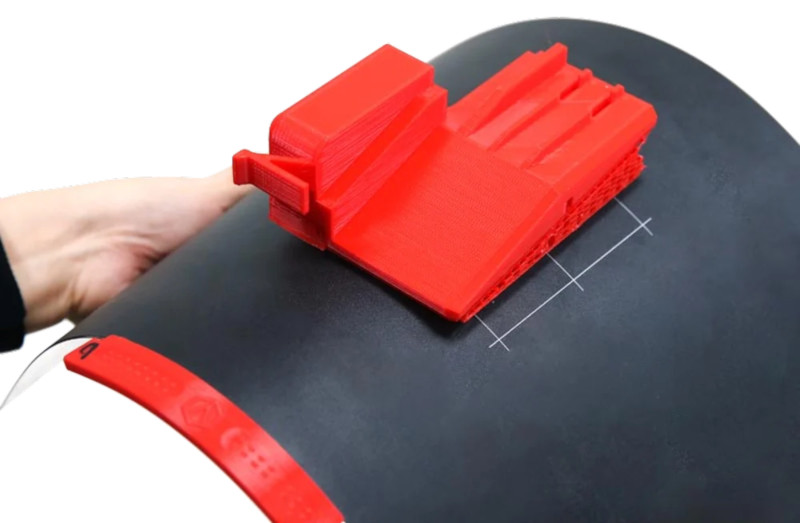 Image 2: Raise3D E2 has a removable and flexible steel magnetic base. (Source: Raise3D)
The magnetic steel base is removable and flexible to facilitate the removal of the pieces without using a spatula or other type of accessory. Also, the bed performs a self-leveling before each printing improving the adhesion of the pieces to the bed and the print quality. All this without forgetting that it reaches an extrusion temperature of up to 300 ° C, which allows printing a wide range of materials: PLA, ABS, PETG, ASA, TPE, PP, PVA, Nylon, fiberglass, carbon fiber , metal, wood... In addition, these heads automatically perform an offset calibration to reduce the risk of printing errors.
It also has an energy saving option, in which the touch screen and LED lights inside the 3D printer turn off. In addition, it incorporates a camera inside to be able to control and monitor from any device the state of 3D printing.
Double extrusion
One of the great advantages of the Raise3D E2 is its independent dual extrusion system (IDEX) with retractable heads, which allows both print heads to work independently or together (under the same axis) being able to create pieces of greater complexity or Increasing productivity This system is well known and was popularized in BCN Sigma and SigmaX printers.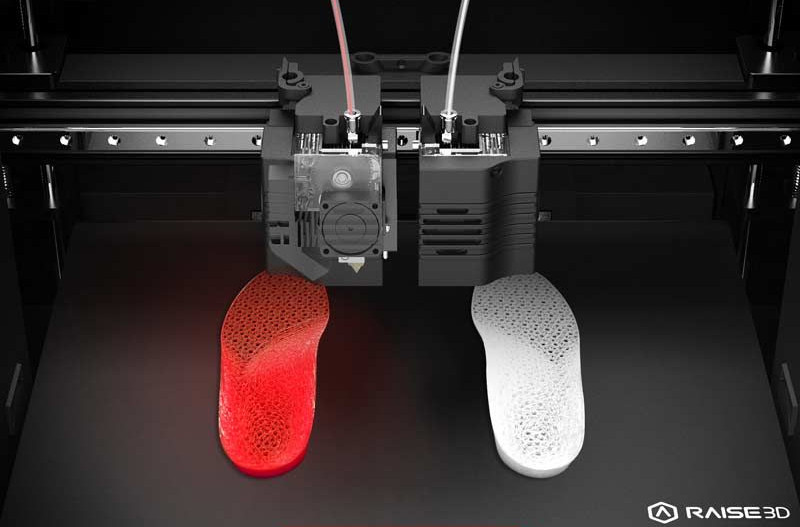 Image 3: The IDEX extrusion system allows mirror or copy mode printing. (Source: Raise3D)
There are two different printing modes to combine materials in the same piece: the copy mode, in which you duplicate the same similar object, and mirror mode, in which you create an exact symmetric copy. This dual extrusion system is very efficient in saving printing time.
Idea Maker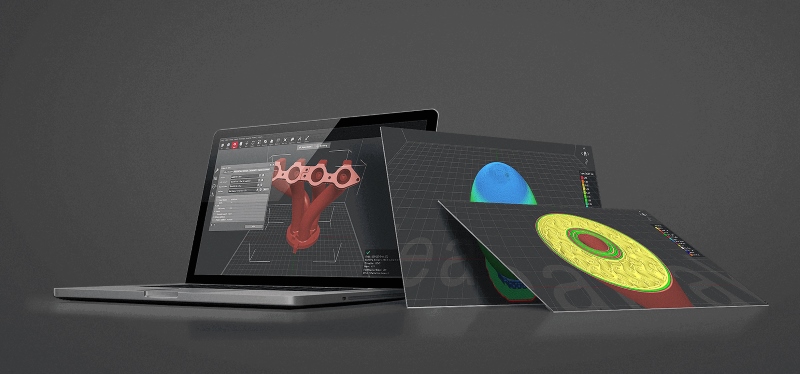 Image 4: Raise3D IdeaMaker lamination software. (Source: Raise3D)
Raise 3D has its own lamination software, a program with which to prepare any piece is quick and easy thanks to its automatic media generator. In addition, it allows you to customize the supports, automatically modify the layer height depending on the level of detail, and many other possibilities. The formats it supports are STL, OBJ or 3MF.
With regard to connectivity, it is possible to load a design directly with a USB drive or an Ethernet cable or via Wi-Fi wireless connection.
Raise Cloud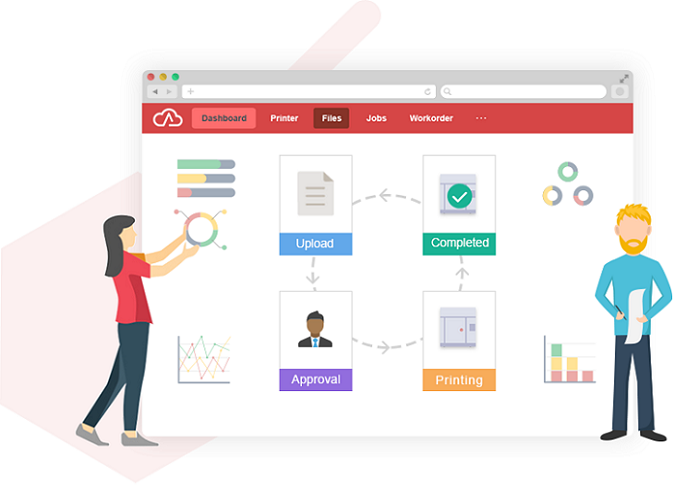 Image 5: Raise Cloud interface (Source: Raise3D)
Raise 3D has RaiseCloud, a 3D printing platform based on remotely controlling, monitoring and reporting the entire 3D printing production process. It allows automating and supervising the manufacture of small lots from any platform with internet access (PC, tablet and smartphone).
It is aimed at companies that want to easily manage their number of 3D printers, printers and users, and thus be able to have a centralized management of all their projects, based on the search for flexibility and customization, and achieve a workflow efficient.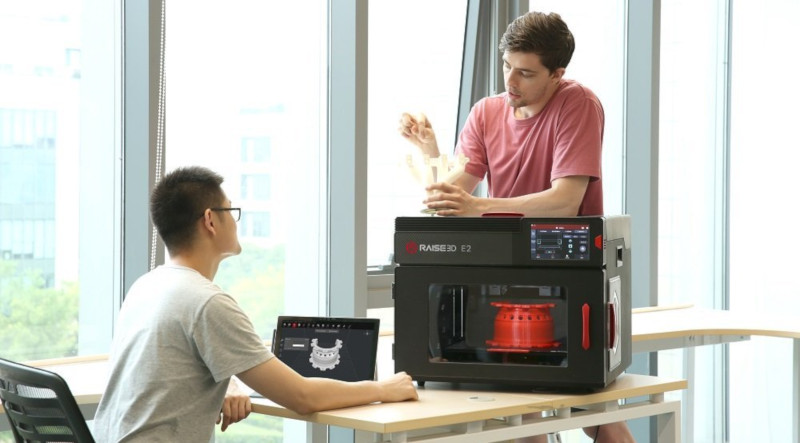 Image 6: Raise3D E2 3D FDM printer. (Source: Raise3D)
In short, Raise 3D E2 is a versatile 3D printer, robust and capable of printing parts with high precision and quality, and incorporating the renowned IDEX extrusion system. Perfect both for printing on an industrial scale and for those who are interested in training in the world of 3D printing.
Installation service, training and technical support
At Filament2Print we offer a comprehensive equipment installation service, as well as training services and specialized technical support so that you can maximize the performance of the Raise 3D E2 3D printer.
If you want more information about these services, do not hesitate to contact us.

Raise Shield warranty extension
Raise Shield warranty extension allows you to have the assurance of a professional and agile response to any problem that may arise with the printer and any of its components (except consumables such as hotends, nozzles or other elements that imply wear and tear) during the established period.
Raise Shield can be purchased at the time of purchase of any Raise 3D printer (it will not be available for purchase later). To activate your Raise Shield warranty, you simply have to activate it on the official website within 30 days of purchasing the printer, indicating the purchase invoice and your serial number.