Creator Pro 2 is a home FDM 3D printer developed by Flashforge that features a closed chamber structure with a classic design.
Flashforge, manufacturer of this and other quality 3D printing equipment and materials, has a wide range of FDM 3D printers aimed at the home and education sectors that stand out for their features and functionality as well as their ease of use.
Creator Pro 2 is part of the Creator family and is the updated version of the Creator Pro model. Creator Pro 2 has a print volume of 200 x 148 x 150 mm. Its maximum extrusion temperature is 240 ºC and its maximum base temperature is 120 ºC.
Video 1: Flashforge Creator Pro 2. Source: Flashforge.
Closed structure
Creator Pro 2 has a metal structure that maintains stability during the printing process.
In addition, its fully enclosed printing chamber reduces the influence of environmental conditions when 3D printing. These features, combined with the temperature ranges that the Creator Pro 2 can reach, allow it to print a wide variety of filaments.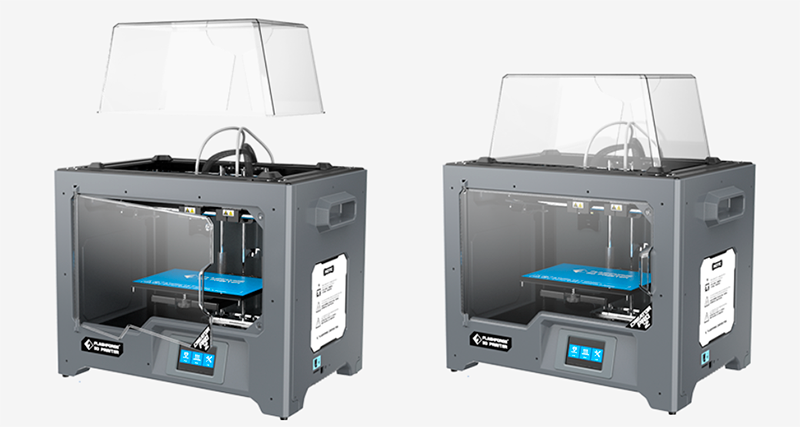 Image 1: Opening options of Creator Pro 2. Source: Flashforge.
The construction of the Creator Pro 2 3D printer allows the part to be removed from the top of the 3D printer and the front door to be kept open during the printing of materials such as PLA, while it can be kept completely closed for materials that require it.
IDEX double extrusion system
One of the most outstanding features of this 3D printer is its independent double extrusion system. Generally, this extrusion system is only found in professional or high-end 3D printers.
The IDEX (Independent dual extruder system) allows two different materials to be printed at the same time or parts to be produced in two colours. When printing parts in two materials, the extruder that is not active is moved away from the part, preventing drips and unwanted marks that can affect the surface finish of the part.
Creator Pro 2 has different printing modes with its independent dual extrusion system:

Image 2: Creator Pro 2 printing modes. Source: Flashforge.
Mirror mode: 3D prints two symmetrical models at the same time, increasing work speed.
Duplicate mode: Prints the model simultaneously with both heads, doubling manufacturing productivity.
Soluble support mode: 3D prints a part with complex geometries using the final material in one extruder and soluble support material in the other.
Multi-material mode: Allows parts to be printed in two different materials or colours.
To improve print quality, Creator Pro 2 allows calibration of the extruders in the X and Y axes.

Image 3: Calibration of Creator Pro 2. Source: Flashforge.
Ease of use
This device features a printing surface with fast and uniform thermal conductivity that allows for high material adhesion.
In addition, thanks to its 3.5" colour touch screen and user-friendly interface, the user can clearly see all actions as well as the 3D printing status in real time.
Recommended environments
This 3D printer model is ideal for use in offices or educational environments that require the 3D printing of complex parts or the 3D printing of parts at high speed. Creator Pro 2 is a device with which students can carry out a multitude of projects, making it very useful for introducing students to the digital world and encouraging their interests.
The manufacture of three-dimensional pieces can be very useful for understanding concepts in different areas, allowing the student to see a replica of the object to be studied. This can be decisive when it comes to establishing concepts of anatomy, biology or chemistry, among others.
The inclusion of a 3D printer can be carried out at any educational stage, as the degree of difficulty can be adapted to the students' knowledge.
Due to its characteristics, this 3D printer is perfect for use in studios or small offices, or as 3D printing equipment in educational centres.