Creator 3 Pro is a high-quality, industrial-precision home FDM 3D printer developed by Flashforge. Flashforge, the manufacturer of this and other quality 3D printing equipment and materials, has a wide range of FDM 3D printers aimed at the home and education sectors that stand out for their features and functionality as well as their ease of use.
Creator 3 Pro has a large printing volume of 300 x 250 x 200 mm. Its maximum extrusion temperature is 320 ºC and its maximum base temperature is 120 ºC, it can reach printing speeds of 150 mm/s and has a precision of ±0.2 mm. 
Thanks to its wide extrusion/bed temperature range, Creator 3 Pro 3D printer is compatible with a multitude of materials such as PLA, ABS, PA, PC, PVA, HIPS, PETG, wood filaments, ASA or PA CF. The new dual fan configuration allows for better control of wind speed and the closed structure helps maintain a stable temperature inside the printer's chamber. Both these features help ensure better printing quality with engineering filaments.
IDEX extrusion system
One of the most outstanding features of this 3D printer is its independent double extrusion system (IDEX) which can help reduce printing time by half. Generally, this extrusion system is only found in professional or high-end 3D printers. The IDEX allows two different materials to be printed at the same time (for example, soluble supports) or parts to be produced in two colours, duplicate mode or mirror mode. When printing parts in two materials, the extruder that is not active is moved away from the part, preventing drips and unwanted marks that can affect the surface finish of the part.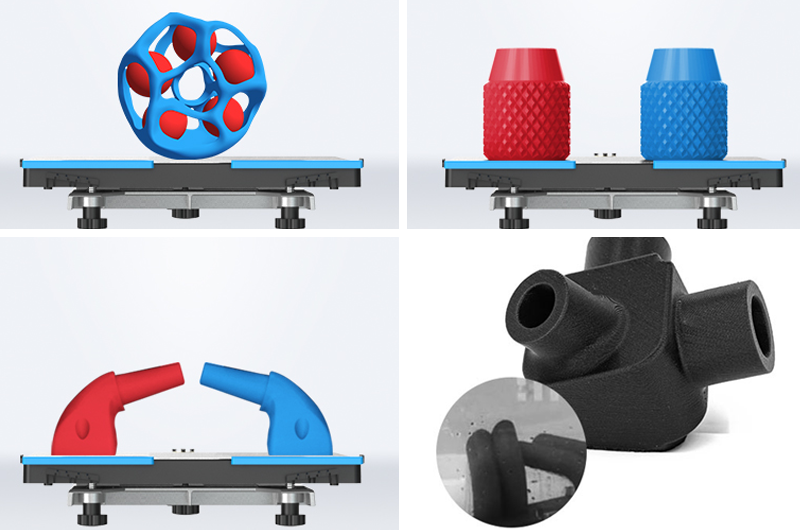 Image 1: Creator 3 Pro printing modes. Source: Flashforge.
Creator 3 Pro has different printing modes with its independent double extrusion system:
Multi-material mode: Allows parts to be printed in two different materials or colours.
Duplicate mode: Prints the model simultaneously with both heads, doubling manufacturing productivity.
Mirror mode: 3D prints two symmetrical models at the same time, increasing work speed.
Soluble support mode: 3D prints a part with complex geometries using the final material in one extruder and soluble support material in the other.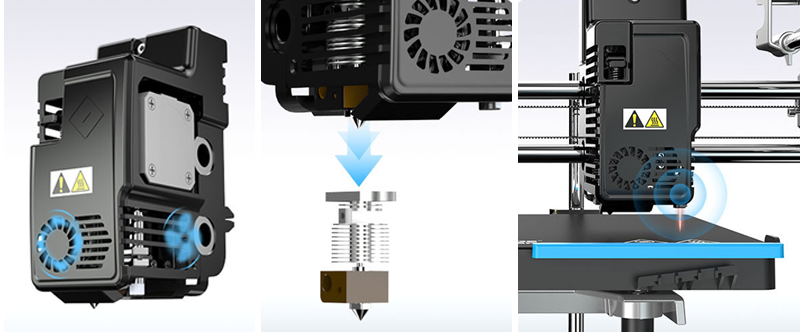 Image 2: The Creator 3 Pro extrusion system. Source: Flashforge.
The Creator 3 Pro extrusion system comes with a 0.4 mm nozzle but the printer is also compatible with 0.6 mm and 0.8 mm nozzles, in stainless steel or in carbon steel for carbon fiber reinforced filaments. The extruder assembly has been updated in order to provide more efficiency and safety. The nozzle and heating block are assembled together which makes maintenance and nozzle change easy and quick.
Ease of use and safety
Creator 3 Pro includes a flexible magnetic printing surface that offers great adhesion and easy removal of 3D printed parts by simply bending the platform gently. The excellent thermal conductivity of the platform ensures quick heating up (110 ºC in 3 minutes).
The Creator 3 Pro printing bed also features an automatic levelling system with upgraded extruder sensors for more accurate leveling. This upgrade improves the success rate of leveling and makes the printing positioning more accurate. This eliminated the need for manual levelling of both extruders and allows the user to save time and improve print quality.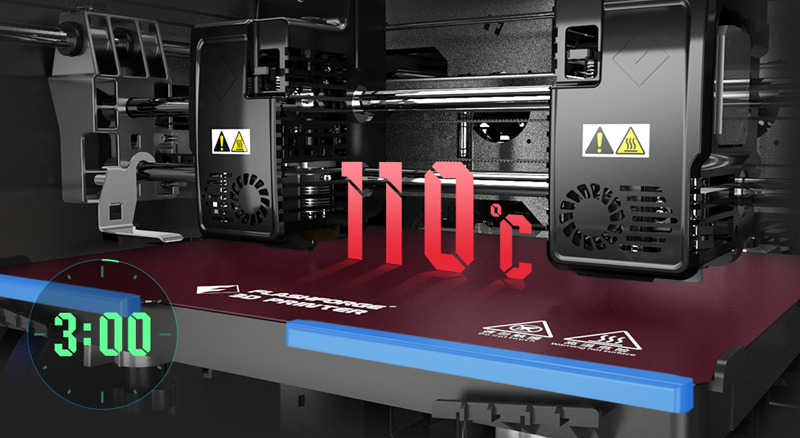 Image 3: The printing platform and extruders of the Creator 3 Pro printer. Source: Flashforge.
Creator 3 Pro is also equipped with an integrated camera that allows the user to check the real-time printing progress at any time and from anywhere via remote monitoring. Furtermore, Creator 3 Pro has an end-of-filament sensor, an air filter, and a a feature that resumes printing after power failure. These functions ensure user safety as well as efficient and smooth printing.
In addition to all these features, Flashforge has developed FlashPrint Software, which supports online control of multiple devices, managing 3D printers with great efficiency. This can be very useful when setting up a 3D printer farm. What's more, the newly upgraded second-generation logic control chip ensures smoother 3-axis operation and human-computer interaction.
Recommended environments
This 3D printer model is ideal for use in small workshops, offices or educational environments that require the 3D printing of complex parts or the 3D printing of parts at high speed. Creator 3 Pro is a device with which students can carry out a multitude of projects, making it very useful for introducing students to the digital world and encouraging their interests. In addition, thanks to its excellent price-performance ratio, it is ideal for the creation of 3D printing farms, for example for fast prototyping with engineering filaments.