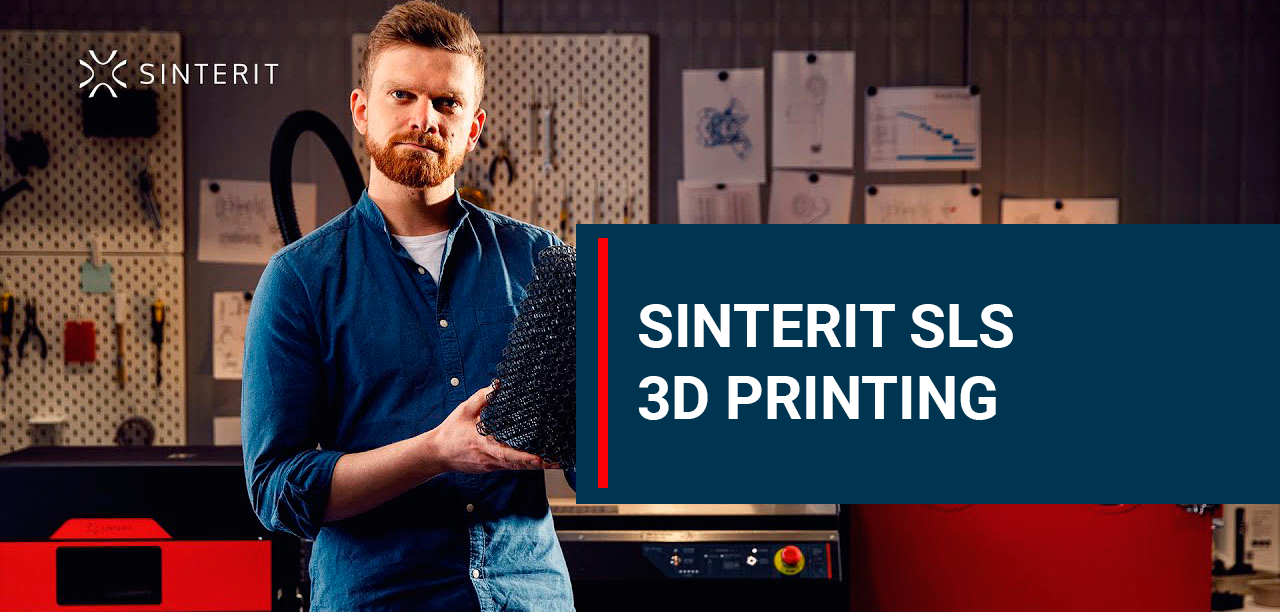 SLS 3D printing by Sinterit
Sinterit has 3D SLS solutions adapted to every need. Lisa revolutionised SLS technology by becoming the first compact and affordable SLS solution. Lisa Pro took a step forward by expanding the range of compatible materials and providing a solution to meet the most demanding needs. Lisa X marked a turning point with the addition of the galvo scanning system, adding to the advantages of the Lisa range an unprecedented speed in its segment. Finally, NILS is the leap to the industrial range, providing unique automation technologies at a very competitive price.
Modular solutions
Build your solution according to your needs thanks to Sinterit's modular options.

Select a set or create your own SLS team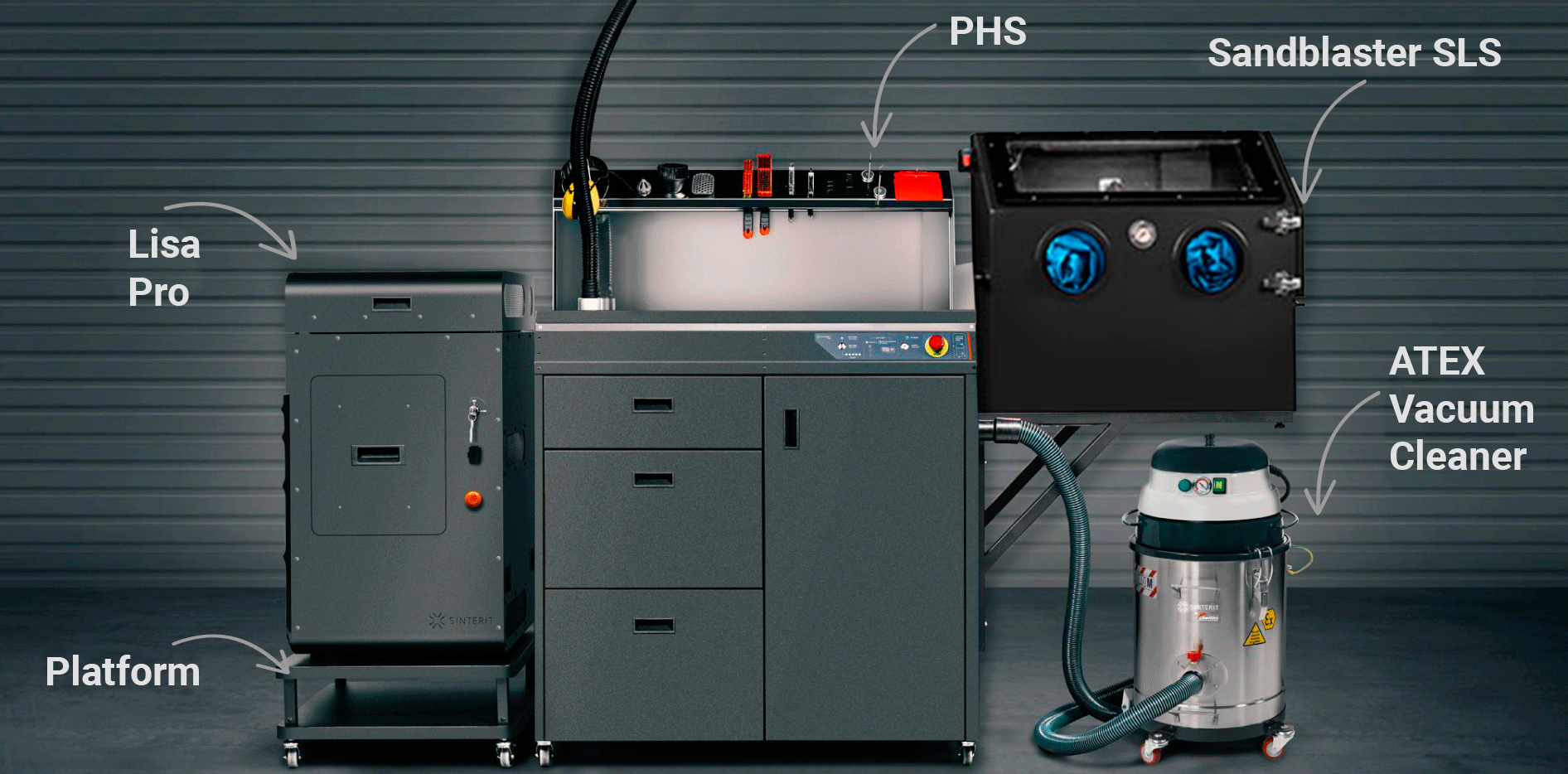 The whole process is seamlessly integrated
From printing, post-processing and powder recovery.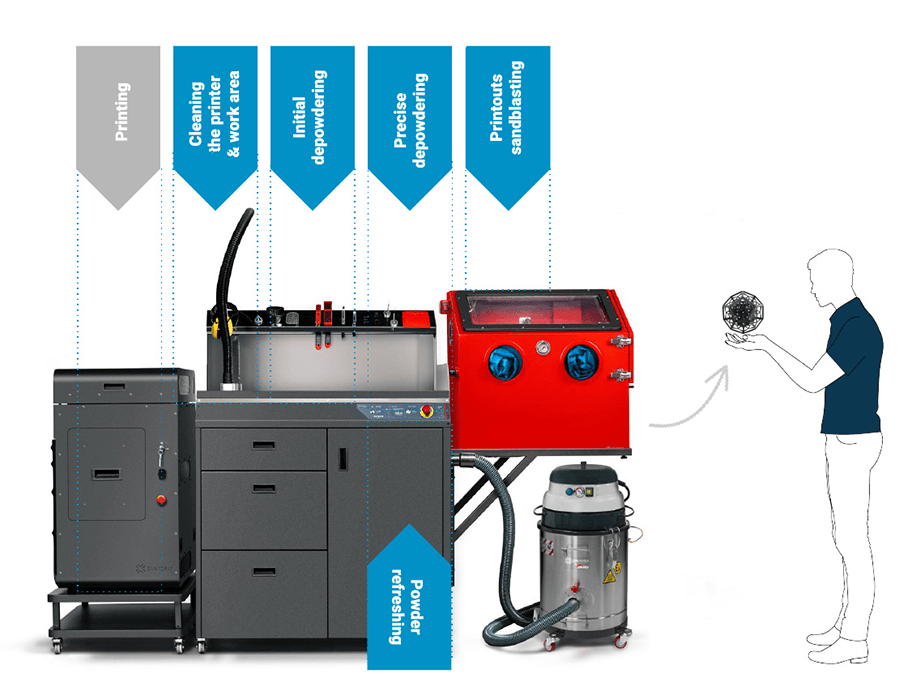 Filament2Print, Sinterit official distributor
The experience and trajectory of Filament2Print allows us to be the official distributor of the Sinterit brand for Spain and Portugal. If you are considering the introduction or expansion of your production processes with SLS technology, Filament2Print offers a comprehensive and professional service for a successful implementation.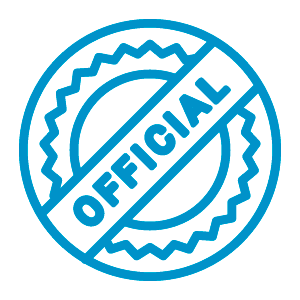 Official distributor
Being certified by the manufacturer as an official distributor of the brand guarantees an extensive knowledge of its products.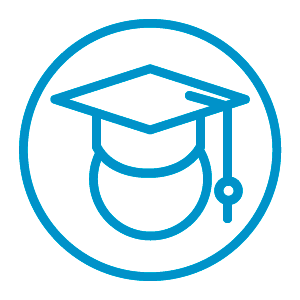 Installation and training
We install the equipment on your premises and train your team to make the best use of the 3D printer.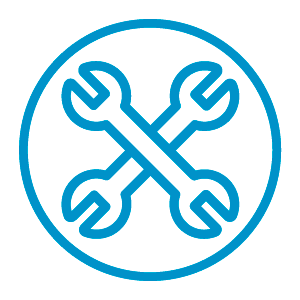 Professional technical support
We have a highly qualified technical support team for any kind of preventive or corrective maintenance.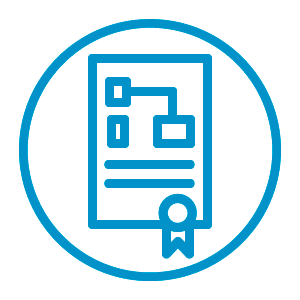 Profitability analysis
Cost analysis of printed parts to calculate the cost-effectiveness of SLS printing vs. other technologies.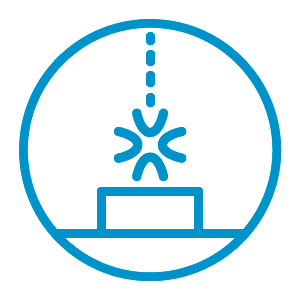 Printing of parts
We offer the possibility to print real sample parts with SLS printing so that you can appreciate their properties.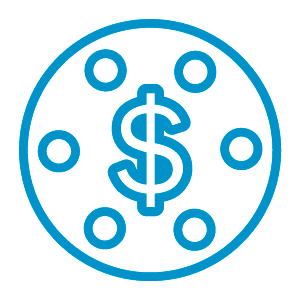 Financing
We have various options for financing your equipment (leasing or renting). For further information, please contact us
Specialist advice
If you have any doubts about the implementation of SLS technology in your company or about which is the most suitable solution according to your needs, our specialised technicians can advise you.:
· Cost analysis of printed parts to calculate the cost-effectiveness of SLS printing vs. other technologies.
· Selection of the best equipment for the applications to be carried out.
· Printing of test pieces with different materials.