Sinterit revolutionised the world of 3D printing by introducing Lisa, the first desktop 3D printer with SLS technology. Subsequently, it launched Lisa Pro, a device with high material compatibility and a higher print volume than Lisa. Recently, Sinterit introduced its first industrial SLS 3D printing machine, Sinterit NILS 480, and now it is back to revolutionise the market with Sinterit Lisa X.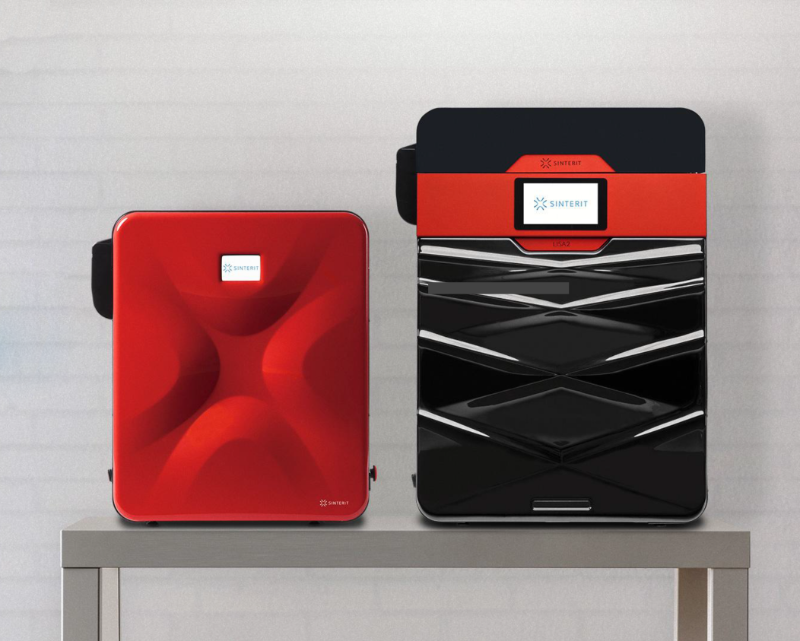 Image 1: Lisa and Lisa Pro. Source: Sinterit.
Sinterit Lisa X is a desktop SLS 3D printing machine with a higher printing volume than its predecessors. In addition to its improved features, this machine stands out for its high printing speed, which makes it possible to manufacture almost any model or set of parts in a period of less than 24 hours.
Enhanced features
Like Sinterit's other desktop 3D printing machines, Lisa X uses SLS (Selective Laser Sintering) technology. Using this technology, parts are formed by selectively sintering polymer microparticles layer by layer. Thanks to the high precision of the laser used, together with the small size of the polymer particles, this 3D printer is able to achieve a resolution that is far above that obtained by other technologies such as FDM.
Lisa X improves the features of Lisa and Lisa Pro and adds new functions focused on users with more advanced needs, maintaining Sinterit's philosophy of simplicity, quality and accessibility:
Print volume: Lisa X has a print volume of 180 x 130 x 300 mm, which allows the printing of large parts or a large number of smaller parts.
Industrial laser: Unlike Lisa Pro, which has a diode laser and gantry scanning system, Lisa X has a Galvo industrial laser system which allows for a much higher print speed.
Airblade system: Instead of requiring the laser glass to be cleaned before each print, the airblade system cleans it automatically during printing. This means that the laser glass needs to be cleaned after 3 print cycles instead of after each one.
Video 1: Lisa X promotional video. Source: Sinterit.
High printing speed
The Sinterit Lisa X 3D printer achieves a print speed of 10-14 mm/h, much higher than other Sinterit machines such as Lisa or Lisa Pro. This, together with its large print volume, allows the user to print most projects in less than 24 hours, shortening production cycles.
This printing speed is achieved thanks to the Galvo system used in this printing equipment. Unlike Lisa or Lisa Pro, the laser module of Sinterit Lisa X does not move during the printing process, but the laser is reflected by a system of mirrors, taking the desired direction.

Image 2: 3D printed part with Lisa X and production capacity in a 20 h production run. Source: Sinterit.
Thanks to these improvements, Sinterit Lisa X has a high production capacity that is close to the industrial level, allowing the user to reduce manufacturing times and production costs without sacrificing the high quality of SLS technology.
Representative features of Sinterit equipment
With the development of the Sinterit Lisa X, the manufacturer has retained the most characteristic properties of its previous SLS 3D printing machines.
Print quality: Sinterit Lisa X prints parts with high dimensional accuracy and precision. In addition, the parts 3D printed with this equipment stand out for their high surface quality.
Benefits of SLS 3D printing: SLS 3D printing allows the manufacture of parts with complex geometries without the need for supports. In addition, it enables the production of parts with movable assemblies directly. This is a substantial improvement in the design flow and post-processing of parts compared to other 3D printing technologies.
Open environment: Like the other devices in the Lisa series, Lisa X is based on an open environment that is compatible with third-party materials. Thanks to its 32 configurable parameters, Sinterit Lisa X allows any compatible material to be adjusted to perfection, making it a very useful piece of equipment in the field of R&D&I.
Wide range of compatible materials: This industrial SLS 3D printing equipment is compatible with a wide range of materials, including rigid, high durability, high temperature resistant and even flexible materials.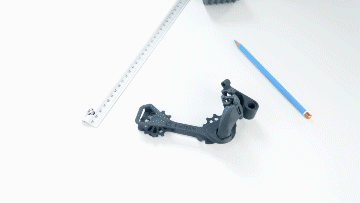 Image 3: Parts 3D printed with Sinterit Lisa X. Source: Sinterit.
Sinterit currently offers different materials compatible with Lisa Pro: two nylons, four elastomers and polypropylene. In addition to PA12 Smooth, a general-purpose nylon-12 formulated to obtain good mechanical properties and an excellent surface finish, Sinterit also offers PA11 Onyx, a nylon-11 with 25% higher tensile strength and 3 times higher deformation at break . These two materials, together with the Flexa Gray, an elastomer for general use, FlexaSoft ** with very low hardness, Flexa Bright **, a clear elastomer capable of being tinted or TPE, complete a range intended to cover the basic needs of the majority of users.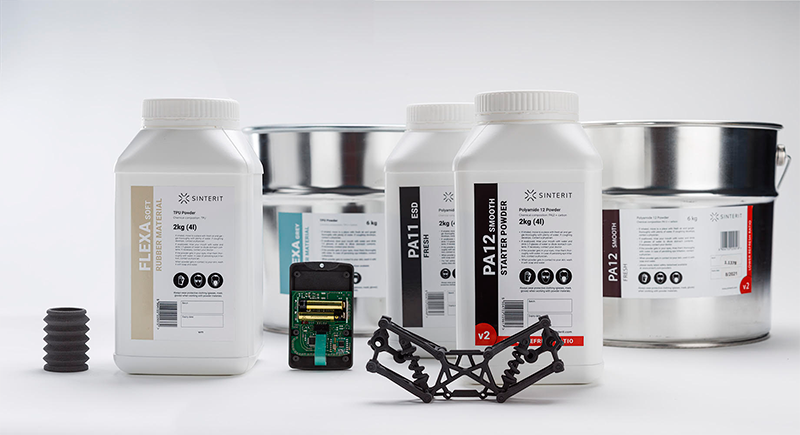 Image 4: Range of materials available for Lisa X. Source: Sinterit.
Ergonomics and ease of use
Lisa X, like Lisa and Lisa Pro, is focused as a "Plug-n-Play" system, meaning that once received the 3D printer can be printing in a few minutes. This is thanks to its ease of use and the fact that it comes pre-calibrated from the factory. 
Sinterit offers end-to-end systems, in addition to 3D printers such as Lisa X, it also offers a range of products that encompass the entire workflow, from software and materials to pre- and post-processing equipment, all formulated to work seamlessly together. This makes SLS 3D printing easily accessible to less experienced users or those making the leap from other technologies.

SLS Sinterit Lisa X 3D Printer.
IO Box.
PHS - Powder handling station.
Sandblaster.
ATEX hoover.
3D printed final part.
Powder container.
Image 5: Production process with the Sinterit Lisa X ecosystem. Source: Sinterit.
With Lisa X Sinterit adds new features that significantly extend the printing speed compared to other SLS 3D printing equipment, while maintaining the manufacturer's philosophy and the quality of this manufacturing technology. Lisa X is therefore an ideal 3D printing solution for the manufacture of large parts, prototypes and functional prototypes and even for the production of small and medium series of end-use parts.