BCN Sigma D25 is one of the new proposals from BCN3D, a leading company in the development and manufacture of 3D FDM printers. The BCN Sigma D25 is one of the most powerful desktop format FDM 3D printers, due to its high precision, its double independent head and many other qualities mentioned below.
The Sigma D25 has a printing volume of 420 x 300 x 200 mm, which makes it possible to print larger parts than other desktop printers on the market. Its maximum printing temperature is 300 ºC and the maximum bed temperature is 80 ºC.
The first thing that catches the eye of the BCN Sigma D25 3D printer is its two independent extruders, which can print two different materials at the same time or make two-colour parts. When printing parts in two materials, the extruder that is not active is moved away from the part, preventing dripping and unwanted marks that can affect the surface finish of the part.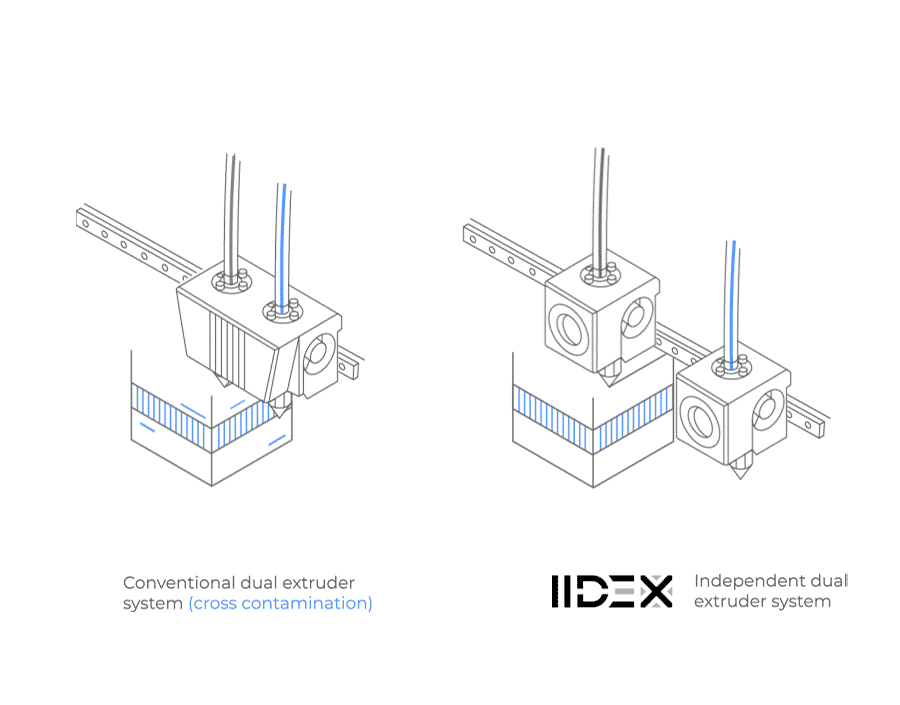 Image 1: Independent extruders. Source: BCN3D.
The BCN3D Sigma D25 printer allows you to print the following materials with excellent results: PLA, PVA, PETG and TPU. Thanks to its double extruder, it allows different combinations of materials to be made. Rigid materials (PLA) can be combined with flexible materials (TPU) easily, obtaining an amazing finish.
Video 1: Multimaterial printing. Source: BCN3D.
Within the combination of materials, another interesting set is formed by rigid material (PLA) and another water-soluble support (PVA), a combination that allows for the creation of models with complex shapes and the effortless removal of the supports.
Video 2: Printing with soluble support. Source: BCN3D.
This printer, however, does not have the capacity to print technical or advanced materials, as it does not have a passive heated chamber. To use this type of material, we recommend the Epsilon W27 or Epsilon W50 printer.
Another advantage of the Sigma D25 is that it offers different printing methods, among which those that make the same piece in each extruder stand out.
Duplication mode, which prints the model simultaneously on both heads, thus doubling manufacturing productivity. This mode is very useful for making large quantities of the same piece.
Mirror mode, which prints the model and its symmetrical part at the same time (needing only the original design), thus increasing work speed and saving valuable design time.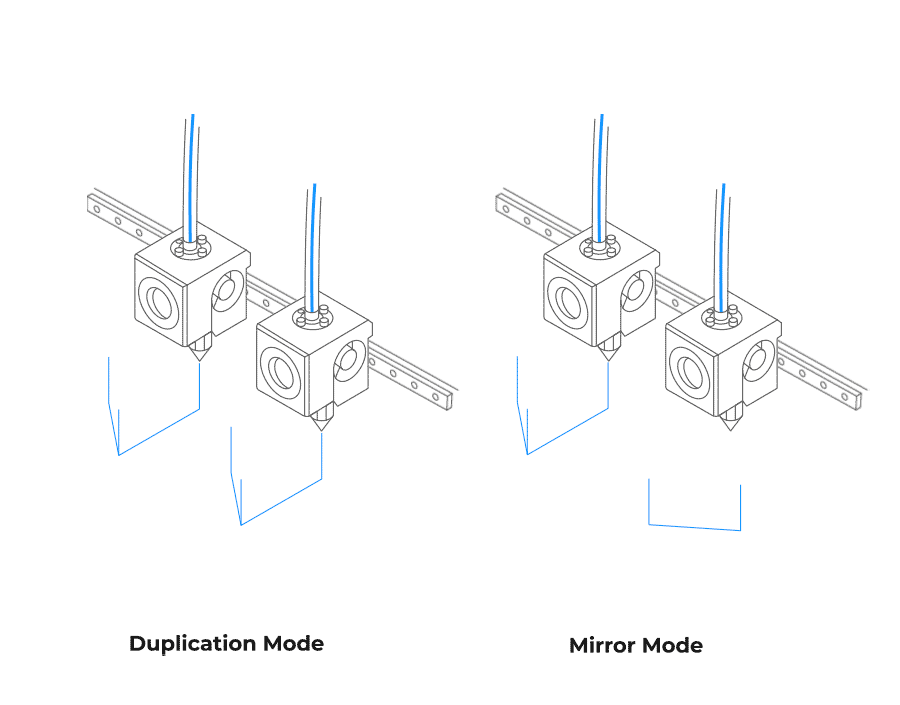 Image 2: Different printing modes of Sigma D25. Source: BCN3D.
In addition to the duplication and mirror modes, Sigma D25 has the following printing modes: Simple mode, multi-media mode and soluble media mode.
The extrusion system used by Sigma D25 is from the famous manufacturer Bondtech. Bondtech extruders are composed of two opposite hardened steel gears mounted on a CNC machined aluminium body. This combination provides a high traction of the filament, which flows to the nozzle without interruption and continuously, even at high printing speeds.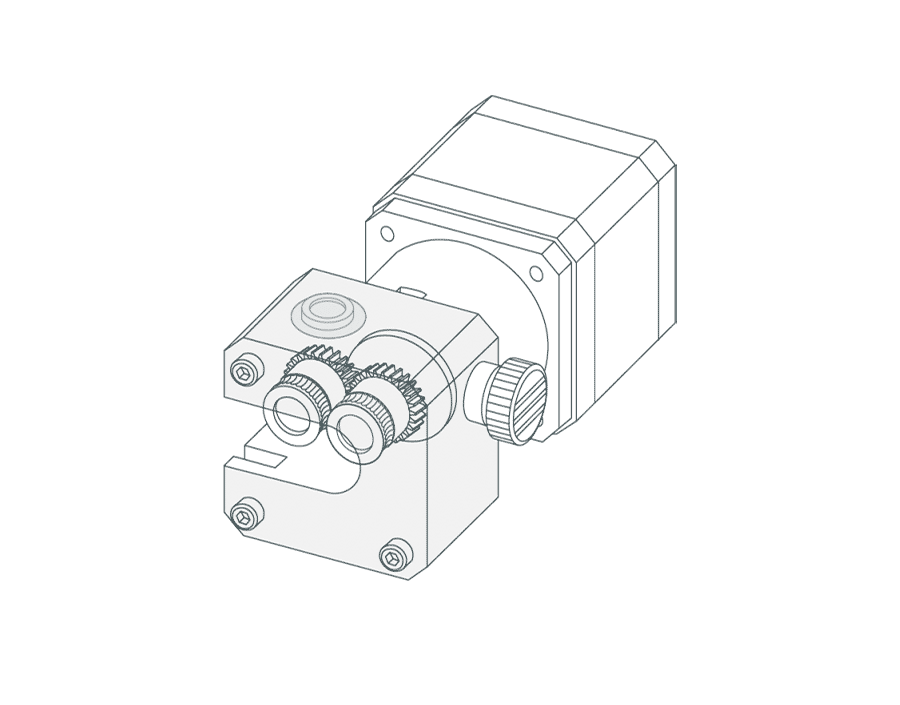 Image 3: BondTech Sigma BNC3D. Source: BNC3D.
E3D-Online, creator of the famous nozzles and HotEnd v6, has been responsible for evolving the entire range of HotEnd (brass nozzle: 0.3, 0.4, 0.6, 0.8, 1) offered by BNC3D, which allows printing from parts of reduced size to large models and abrasive materials thanks to a HotEnd of Stainless Steel Tempered of 0.5mm diameter, ideal size for printing all types of materials containing fibers (wood, ceramics, carbon, grafhene...).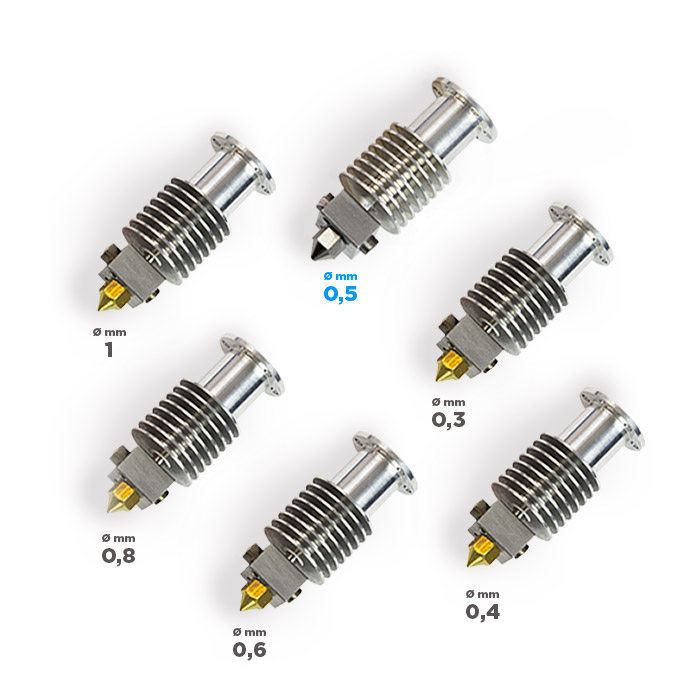 Image 4: HotEnds Sigma. Source: BCN3D.
Thanks to this whole range of HotEnd and the IDEX system (Double Independent Extruder ) the user can use two different materials with different nozzle diameters, optimizing the time of 3D printing.
As for the printing base, it has been redesigned with respect to Sigma's predecessor models. The heat distribution has been improved thanks to an aluminium construction plate and a silicone heating pad, which distribute the heat evenly over the printing surface. The calibration process has also been refined through an optimised firmware calculation system that allows a more precise levelling adjustment.
The new BNC3D D25 incorporates a mechanical switch to detect the presence of filaments, thus avoiding one of the most common and frustrating causes of error. In the event that the user runs out of filament during a print job, the printer will automatically stop and warn the user to load a new filament to resume printing, saving time and costs.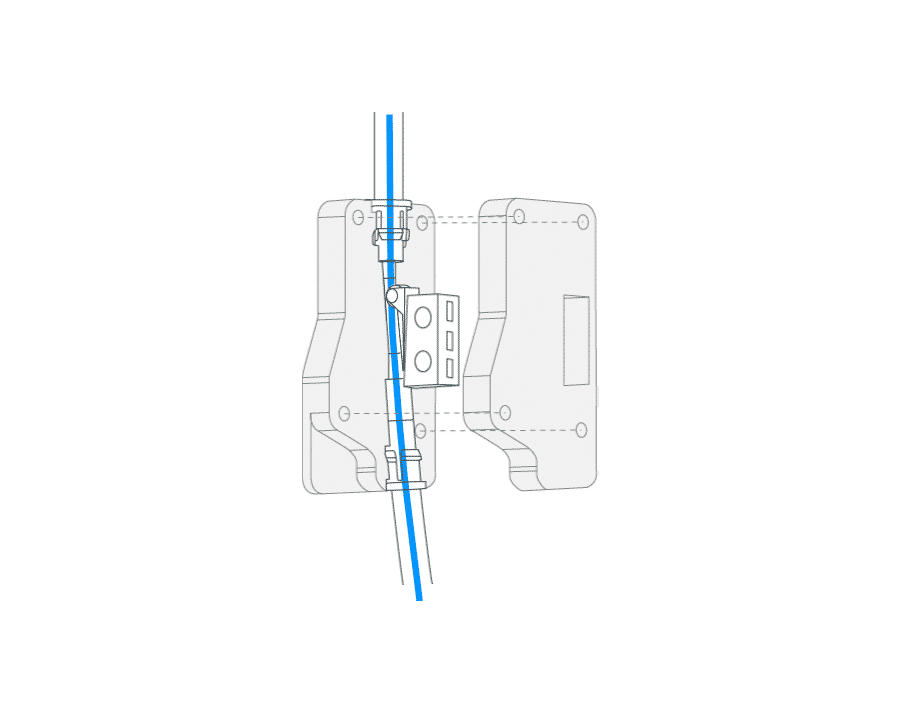 Image 5: Filament end sensor. Source: BCN3D.
In order to achieve maximum precision when printing the desired model, this 3D printer is equipped with Stepper Drivers that stand out from the crowd due to their detailed power management.
In the structural part, the Sigma D25 is very robust and is based on a structure of aluminium profiles with calibrated rails that are highly resistant to wear and tear, covered by a steel casing, which are essential structural materials for a 3D printer to work accurately.
To reduce noise as much as possible, the Sigma has an advanced yet powerful cooling system that reduces operating sound to the point of being a pleasant desktop companion.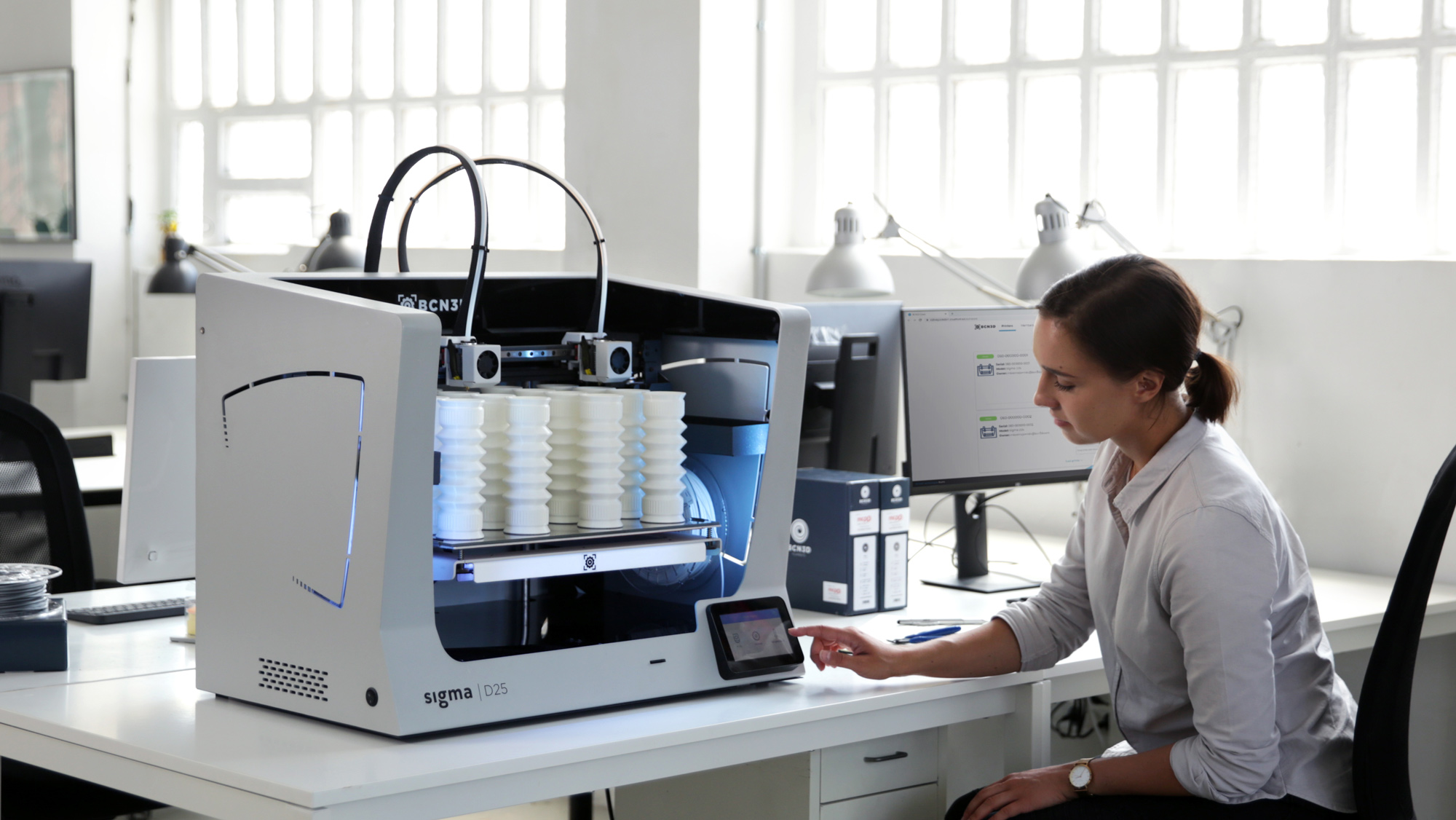 Image 6: Workspace with Sigma D25. Source: BCN3D.
Sigma D25, as the powerful 3D printer that it is, has help systems for the user from its 5'' touch screen.
The BCN3D has equipped this printer with a connectivity system so that users can easily send print files over a WiFi network using its new online platform, the BCN3D Cloud. This system also allows the firmware to be updated via OTA (Over The Air), which not only puts manual updates behind it, but also keeps the printer always with the latest firmware automatically.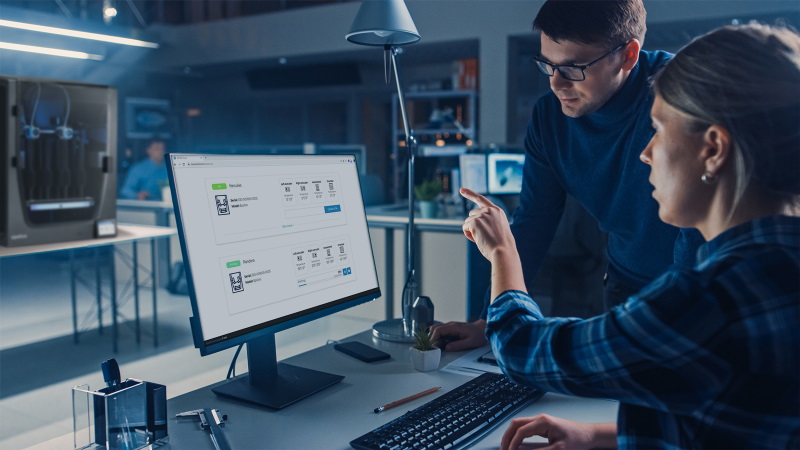 Image 8: Remote start of printing. Source: BCN3D.
The BCN3D has a lamination software for Epsilon, called BCN3D-Cura, which is based on the well-known Cura3D software with the specific configuration for its 3D FDM printers, giving the user a great facility to take advantage of the full potential of the Epsilon.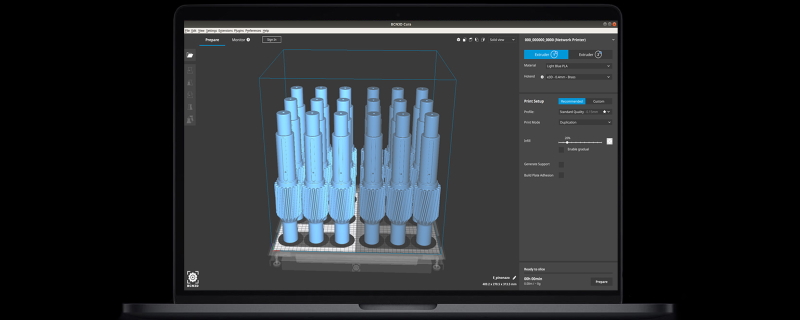 Image 9: BCN3D-Cura. Source: BCN3D
For all the above reasons, for its easy handling and its printing volume, the BCN3D Sigma D25 is an ideal desktop 3D printer for domestic and pre-industrial uses, as long as no technical or advanced materials need to be printed.