BCN Sigma is one of the most powerful FDM 3D printers within its current printing measures due to its high precision, to its independent double extrusor and many more qualities listed below.
Video 1: Presentation BCN3D Sigma. Source: BCN3D
The first thing that catches the attention of the BCN Sigma 3D printer are the two independent extruders it has, which can print two different materials at once or make pieces in two colors. As shown in the following image, this 3D printer allows the combination of rigid materials (PLA) with flexible materials (TPU) with an amazing ease and finish.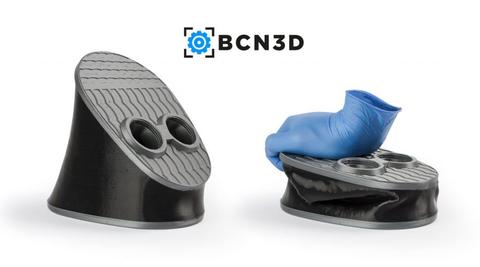 Image 1: Rigid material combined with flexible one. Source: BCN3D
Within the combination of materials, another interesting set consists of rigid material (PLA) and a water-soluble support (PVA), a combination that allows models with complex shapes to be removed and the supports removed without any effort.
Video 2: Easily print complex parts. Source: BCN3D
Another advantage of having separate heads is that the extruder that isn't in operation remains inactive in its rest area and thus prevents plastic drips on the part being printed which affect the surface finish of the part.
All of the above is powered by the large range of HotEnd (brass nozzle: 0.3, 0.4, 0.6, 0.8, 1) that allows printing from small size to large models and abrasive materials thanks to a HotEnd of Stainless Steel Tempered of 0.5mm diameter, ideal size for printing all types of materials containing fibers (wood, ceramics, carbon, grafhene...) and materials of industrial use as Nylon or PC.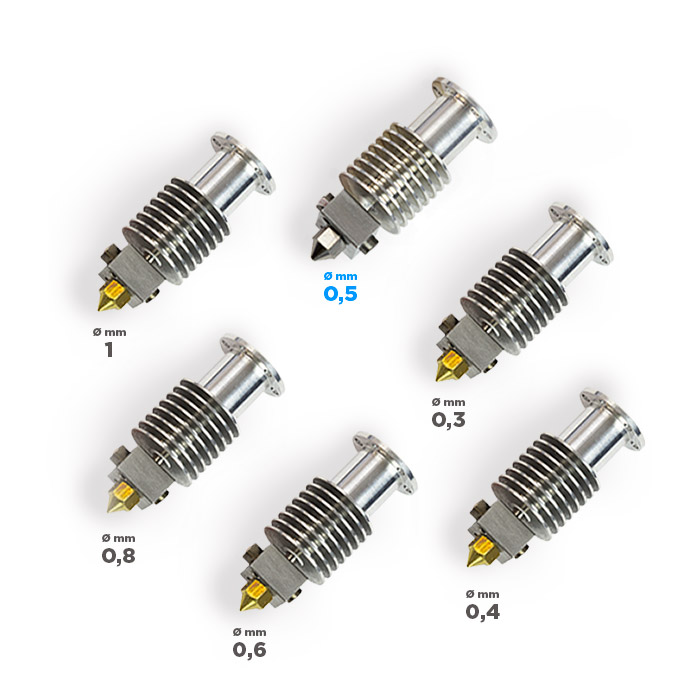 Image 2: HotEnds Sigma. Source: BCN3D
Thanks to the entire HotEnd range and the IDEX (Dual Independent Extruder) system, the user can use two different materials with different nozzle diameters, optimizing the time of 3D printing as much as possible.
In the structural part the Sigma presents a great robustness that is based on a structure of aluminum profiles with calibrated rails of great resistance to the wear, covered with a steel casing, structural materials indispensable for a FDM 3D printer to work with precision.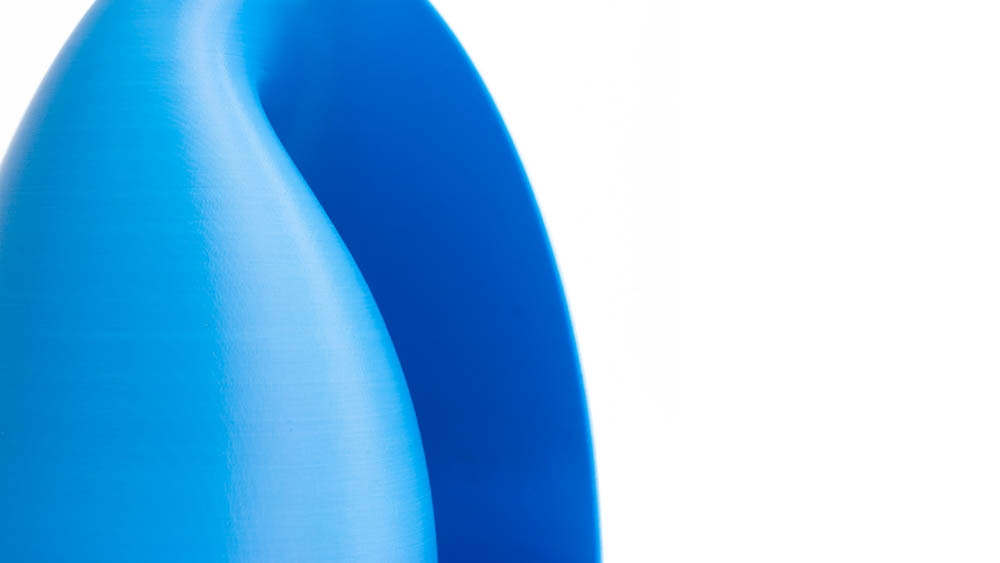 Image 3: Great surface finish. Source: BCN3D
To minimize noise, Sigma features an advanced yet powerful cooling system that reduces the operating sound to the point of being a pleasant desk companion.
Sigma, as a powerful 3D printer that is, has user assistance systems from its screen (color and advanced interface), such as filament change assistant that turns this task into a simple process of few minutes.
Víieo 3: Filament Change. Source: BCN3D
It also has one of the most advanced and accurate base leveling system that currently exists. The following video shows clearly how to perform this operation.
Víieo 4: Assisted base leveling. Source: BCN3D
For all of the above, because of its easy handling and it allows printing all kinds of materials (PLA, ABS, TPU, Nylons, HIPS, PC, PP, PVA, ASA, wood filaments y más), the BCN Sigma 3D printer is ideal for all types of applications, both domestic and pre-industrial.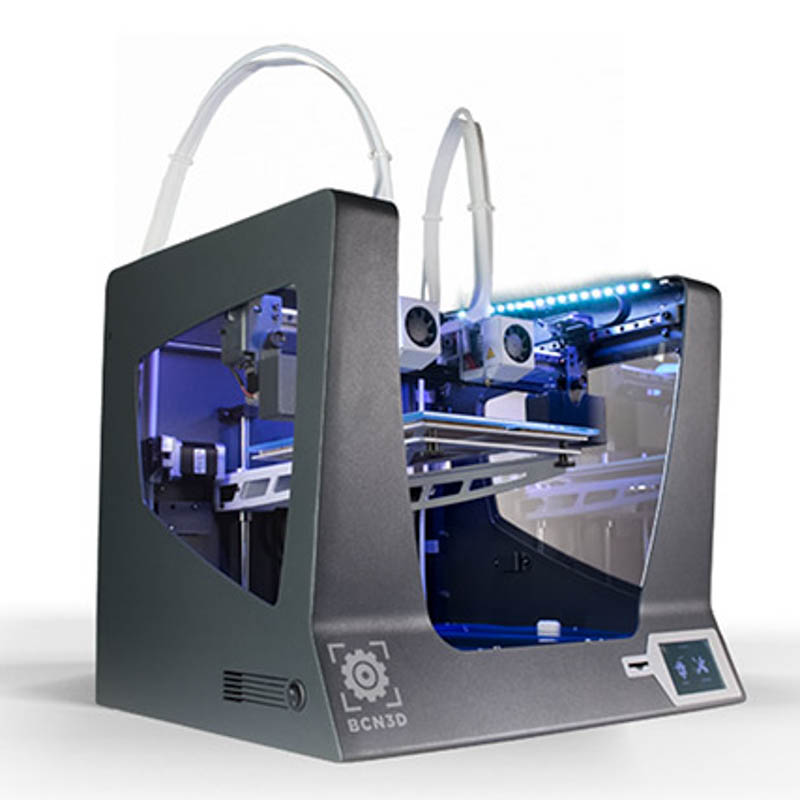 Image 4: BCN3D Sigma. Source: BCN3D