PLA Mussel filament is a 3D FDM printing material developed and manufactured by Francofil; a French company specialised in the manufacture and development of 3D FDM printing filaments.
Francofil has developed a series of biocomposed filaments among which, in addition to PLA Mussel, we can find PLA Scallop, PLA Oyster, PLA Wheat and PLA Coffee.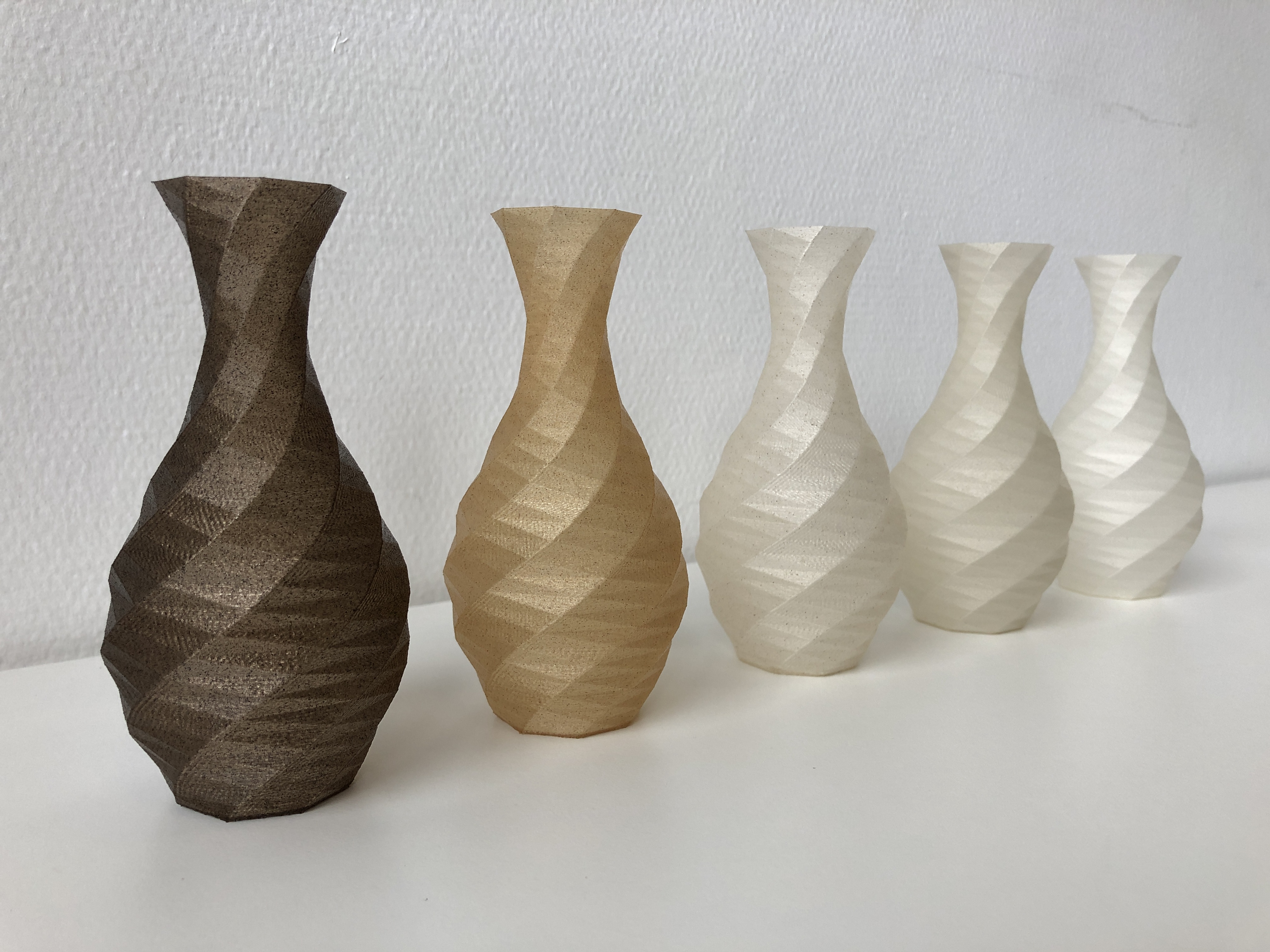 Image 1: Vases printed with biocomposite filaments. From left to right: PLA coffee, PLA wheat, PLA oyster, PLA mussel and PLA scallop. Source: Francofil.
PLA Mussel filament has a base of PLA (polylactic acid), combined with mussel by-products. In other words, PLA Moule uses by-products and waste from the mussel and PLA to create a high quality biocomposite filament.
PLA is a biodegradable plastic obtained from natural resources. In particular, it is obtained from starch extracted from corn, beet and wheat. Together with ABS, PLA is one of the most widely used materials in 3D printing today.
As it has a PLA base, this filament maintains the mechanical properties and the ease of printing of this material. PLA Mussel does not require a hot bed, so it can be printed on almost any 3D FDM printer on the market. In addition, it does not give off harmful gases during the printing process.
This filament is considered a Bio-composite, as it is composed of a matrix (PLA) and a filler of natural material. Bio-composite products provide an alternative to those products derived from oil. In this case, natural waste is used, which gives new life to materials that would otherwise have no use.
Due to the particle content, it is recommended to use a nozzle with at least 0.5 mm outlet diameter to avoid possible clogging. By using a nozzle with a smaller output diameter, a jam could occur which would cause a print failure.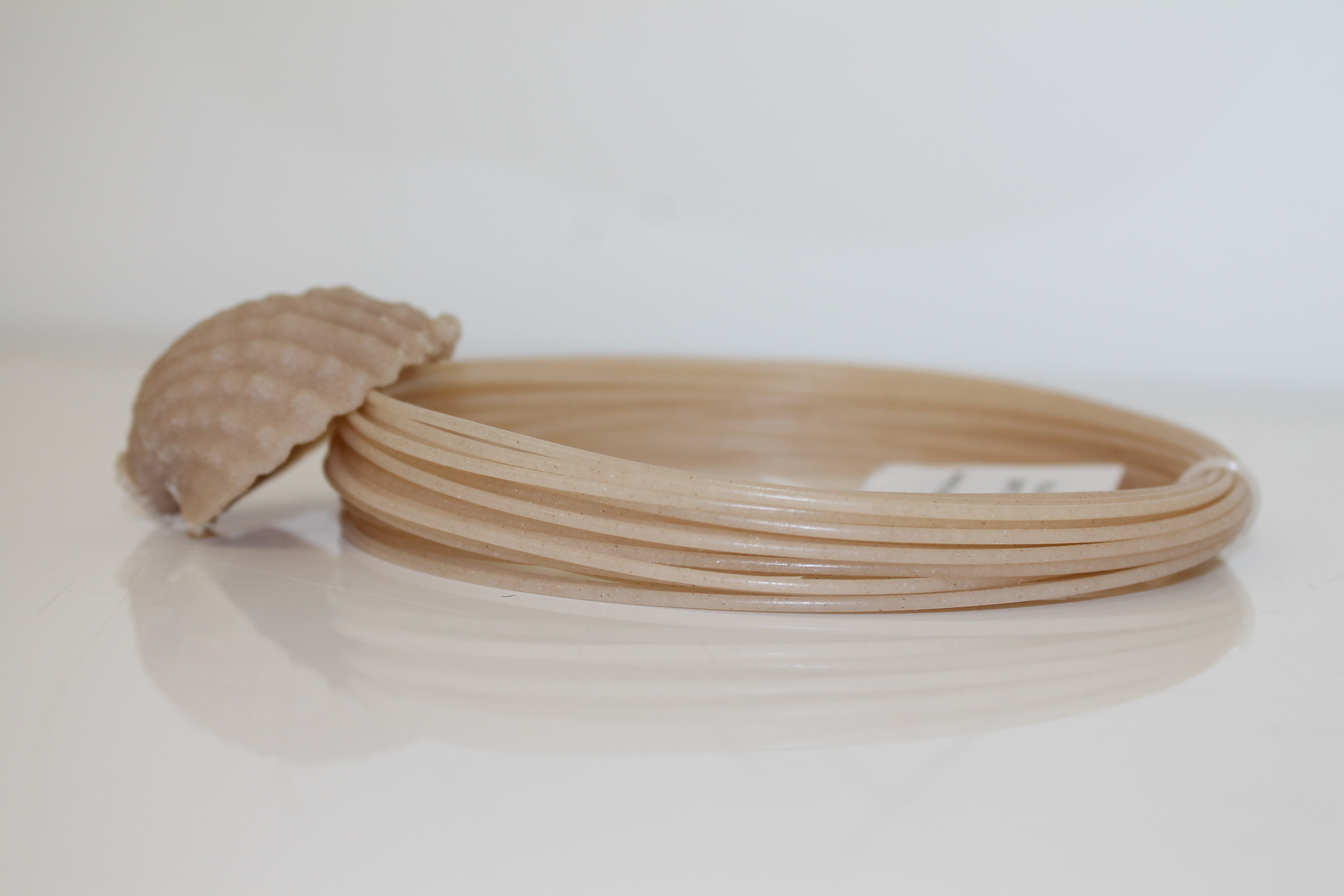 Image 2: Filament and part printed with PLA Mussel. Source: Francofil.
As it is manufactured from mussel by-products, the colour of the filament may vary from one batch to another, without implying any manufacturing defect. In addition, the 3D printing of this material offers unique and original print finishes. The colour of the material once printed is a beige tone with small particles of a darker shade.
This surface finish is very interesting for applications in the art sector, design or decoration among others, as the texture and marbling provided by the particles of PLA Mussel filament hide the lines of the layer and other possible defects of the pieces.
In addition to their characteristics and surface finish, one of the most outstanding features of Francofil's biocomposite filaments is that these materials have been developed as an alternative to others with a greater environmental impact. Sustainability is an increasingly important factor in various sectors, so these filaments are an option to take into account.
To read more about terms related to the environmental impact of materials, it is recommended to read the following article. 


Eco / Ecofriendly
Sustainable
Biodegradable
Compostable
Biocomposite
Recycling
Table 1: Mussel PLA filament characteristics.
All these characteristics make the PLA mussel filament an ideal material for the development of artistic or decorative pieces, although it can also be used in the manufacture of non-functional prototypes.
* In spite of being a biocomposite filament with a mussel content, this filament is not edible.