Polycarbonate (PC) is a widely used material in a multitude of sectors such as automotive, aviation, electronics, construction and many more. The PC has characteristics, mechanical resistance and even surface finish, superior to the materials commonly used in the field of 3D printing (ABS o PLA) but with a drawback, its printing temperature is usually 300-320°C, which limits its use only to  industrial 3D printers, which are able to get those temperatures in the HotEnd, but at the same time these are inaccessible for the price for many typical users such as designers, architects and amateurs.
This problem is totally solved thanks to Polymaker, who has developed a high-quality PC, called Polymaker PolyMax Tough PC, that can be used by most desktop 3D printers (The required extrusion temperature is 250-270°C) . This has been made possible by the fact that Covestro (the new name of well-known manufacturer Bayer, creator of polycarbonate) has collaborated with PolyMaker, transmitting its knowledge as well as polycarbonate in primary form, from which the Polymaker filament brand has improved the formula for adjust it to the requirements of 3D printing.
Excellent mechanical resistance
The PC has been used as the reference plastic in engineering for 60 years being a light and yet resistant material. The PolyMax Tough PC, has a Young Module of 2000MPa. It is one of the leading plastic materials currently in the industry to make 3D (FDM/FFF) parts that need to withstand great efforts while maintaining low weight and cost.
Video 1: 

PolyMax Tough PC

vs 1000kg. Source: Polymaker
 Resistance to heat
The majority of materials used for 3D printing soften at relatively low temperatures (PLA≈65ºC), while the PolyMax Tough PC supports more than 110ºC without problems, being ideal for parts that are located near heat sources such as motors combustion or the like.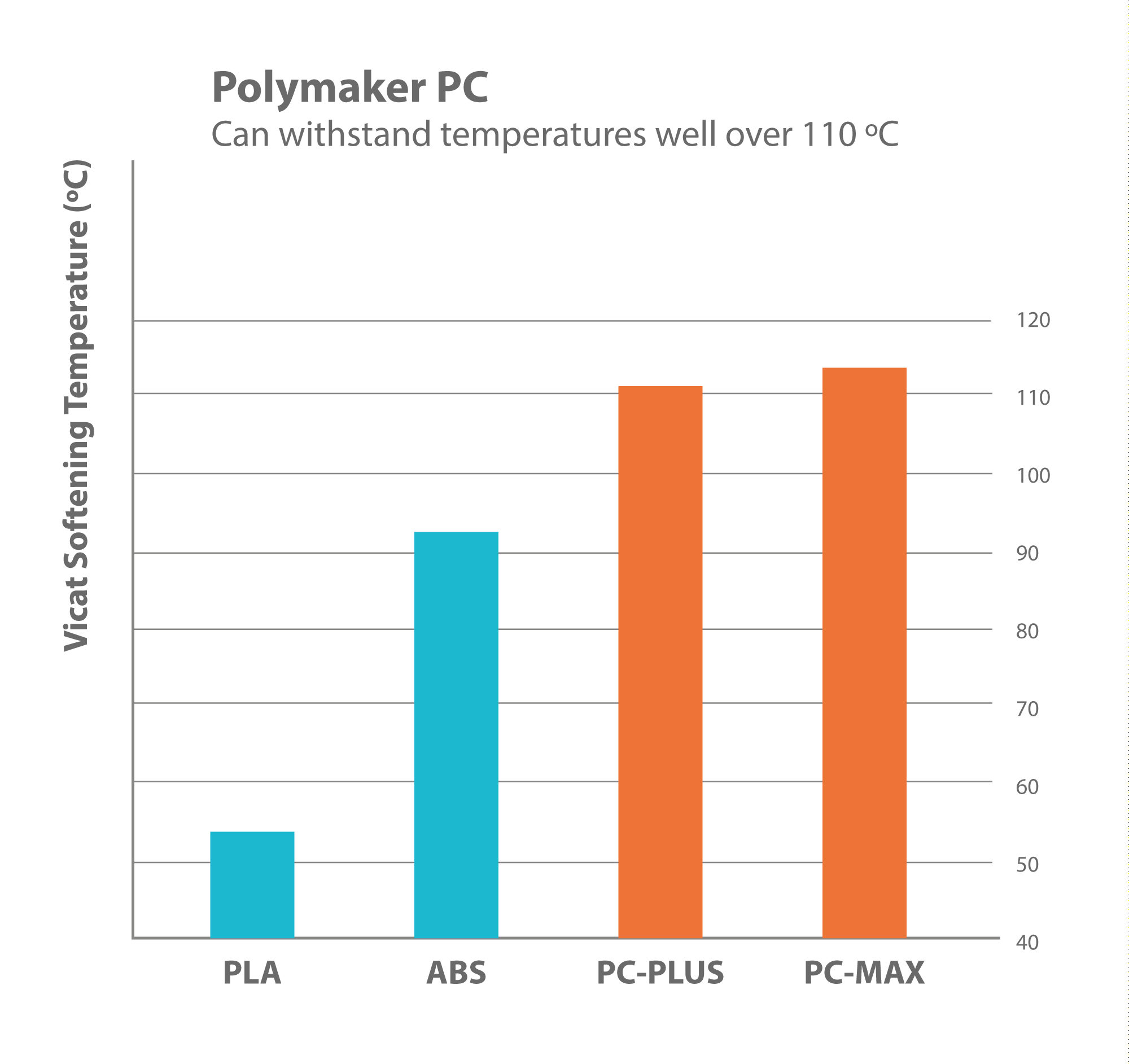 Image 1: Heat Resistance. Source: Polymaker
Great hardness
This filament stands out for its high hardness, with values unmatched by almost no existing material for 3D printing. This high rigidity makes the PolyMax Tough PC the most suitable choice for industrial applications, being competitive when making parts compared to any other manufacturing method.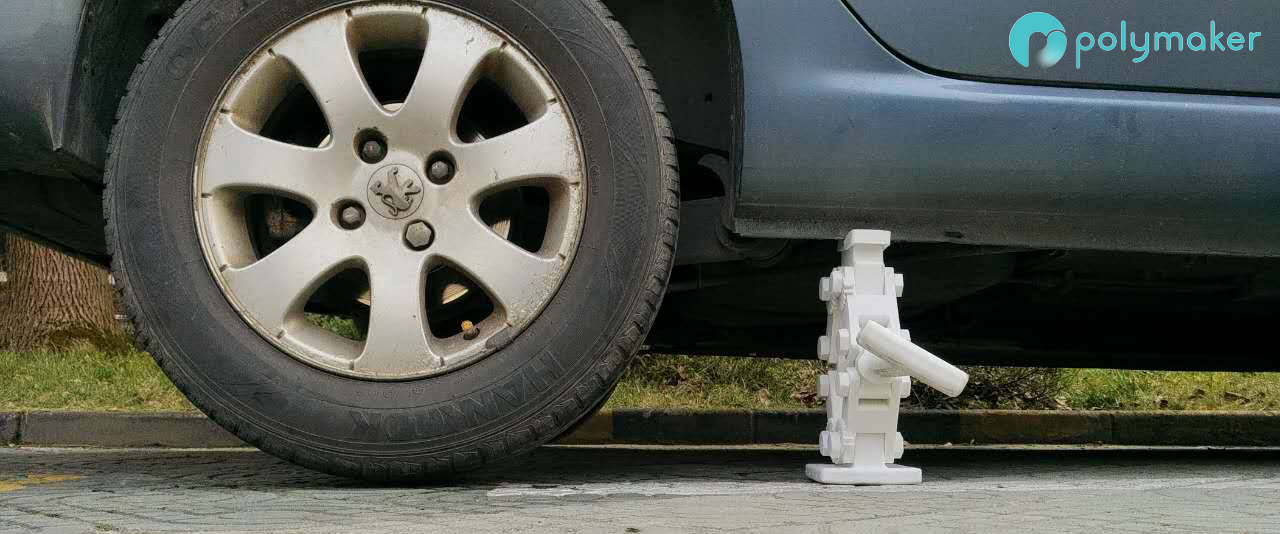 Image 2: Car Jack. Source: Polymaker
 Easy Post-Processing
The PolyMax Tough PC filament is easily treated after printing for a fantastic finish. To obtain a completely smooth and uniform finish with a smooth sanding or with the application of the XTC-3D epoxy resin, a brilliant finish, very similar to glass is achieved.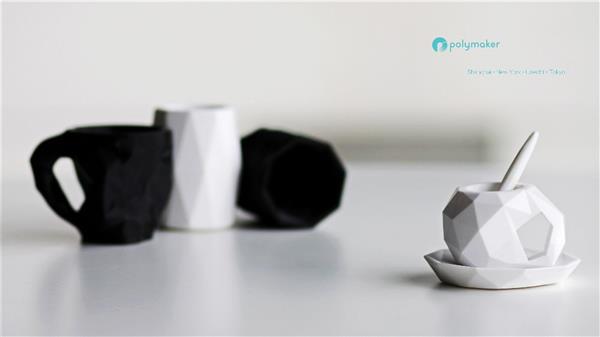 Image 3: Smooth and uniform. Source: Polymaker
Easy printing
The PC used to be used only by industrial 3D FDM / FFF printers because of the high printing demands it requested, especially due to the high printing temperature (300-320 ° C). Thanks to PolyMaker all these problems are a thing of the past,  PolyMax Tough PC is valid for use by most desktop 3D printers FDM/FFF (250-270ºC) and with ease of printing.
PolyMax Tough PC coils have calibrated marks that indicate the approximate amount of filaments remaining, which helps to know if the amount of material available is sufficient for the next 3D impression.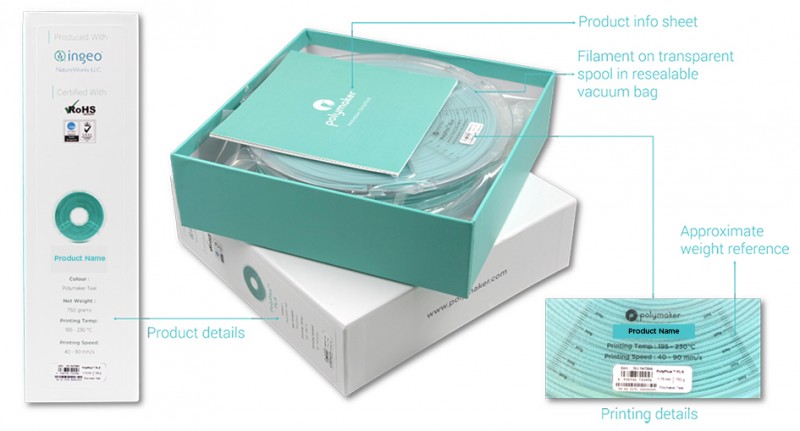 Image 5: Packaging. Source: Polymaker