The Ultrafuse TPC 45D filament belongs to the BASF Ultrafuse portfolio of flexible filaments. Like all Ultrafuse filaments, it is manufactured on state-of-the-art computer-controlled machinery, which ensures consistent filament diameter, properties and color between batches. The Ultrafuse TPC 45D filament is a rubber-like elastomer and has a Shore hardness of 45D. One of its most interesting properties is that it has a reduced carbon footprint (50% lower than comparable co-polyesters) since it is derived from rapeseed oil.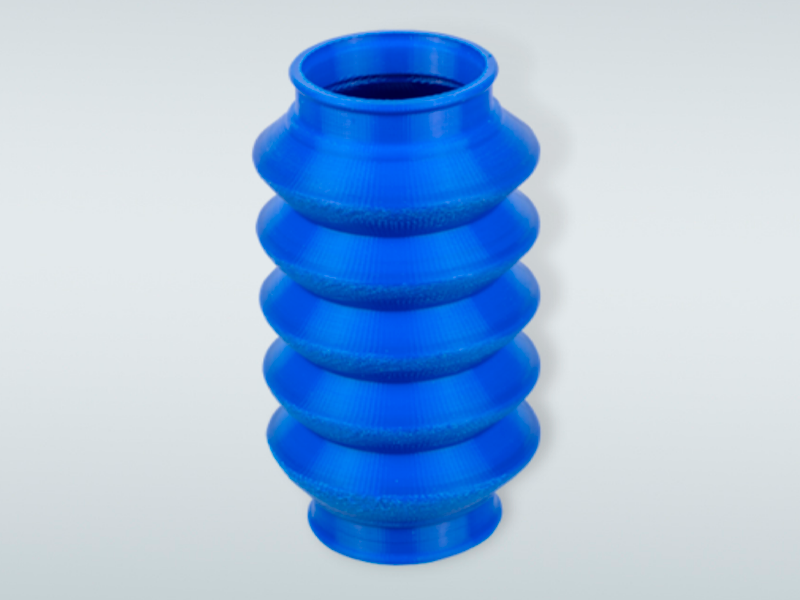 Image 1: A flextube 3D printed with the blue Ultrafuse TPC 45D filament. Source: BASF.
The Ultrafuse TPC 45D filament combines the best properties of elastomers (rubbers) and polyesters. It is characterized by Improved elastic performance and excellent adhesion in the Z-direction, which is a rare feature among polymers. This means that the 3D printed layers do not detach even with extreme deformation. Furthermore, TPC performs very well mechanically at low temperatures, and is chemically resistant and durable.
These properties make the Ultrafuse TPC 45D filament suitable for the manufacturing of prototypes and tools, but also end use parts that have to be extremely flexible and maintain their mechanical properties when compressed, stretched and bent often. Some great examples would be miniature tires, bumpers (energy absorbing components), hoses and tubes, air ducts, wearable or medical devices, footwear, protective covers for moving parts, or parts that need to have a surface soft to the touch (robotic arms).