Raise3D is a worldwide FDM 3D printer brand that dedicates all its effort to developing and manufacturing versatile and easy to use printers. The Raise3D Pro2 Series  has two highly robust 3D printers, multi-material, double extruder with electronic drive and ease of use. The two 3D printers differ in their printing area: Raise3D Pro2 (305 x 305 x 300 mm) and Raise3D Pro2 Plus (305 x 305 x 605 mm).
Video 1: How Raise3D implements flexible manufacturing. Source: Raise3D.
Raise3D Pro2 and Pro2 Plus have an advanced double extruder system. At first glance it seems that it is a simple system of double solidarity extruder, which shows the inconvenience of depositing filament debris and marking the piece, causing an unsatisfactory finish on the pieces. The dual extrusion system with retractable heads eliminates the errors mentioned above by raising 1.5 mm, in less than 1 second, the head that is not in operation. This drive is fully calibrated (deviations less than 5 microns) and tested, ensuring high repetitiveness of movement to print mechanically complex parts without errors, with infinity of filaments and in short manufacturing times.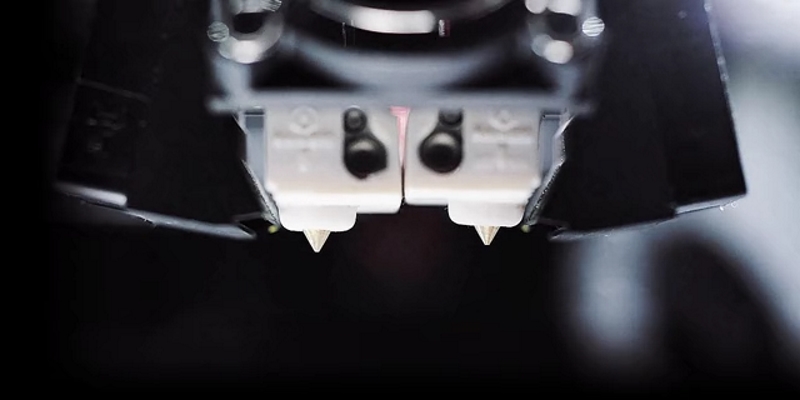 Image 1: Dual extruder with retractable heads. Source: Raise3D
One of the properties that makes Raise3D stand out is the use of high quality motion controllers. In the case of Pro2 and Pro2 Plus they have an ARM Cortex-M7 400MHz 32bit RISC FPU controller, industrial grade components, independent drivers and 256 micro step resolution; set of elements that optimize the control of the motor voltage, its movement and thermal performance. This together with the robustness of the chassis and the precision of the mechanical components that allow layer heights up to 0.01 mm and a position resolution of 0.78125 microns on the X/Y axis, is clearly reflected in the surface quality and geometric adjustment of the parts printed.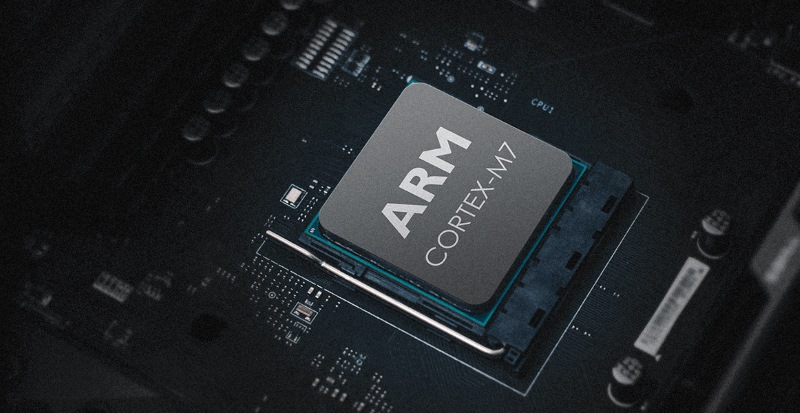 Image 2: Motion controller. Source: Raise3D
Raise3D has incorporated into these 3D FDM printers a direct extrusion system that reaches 300 °C, ideal properties for the user to get the most out of all the materials that currently exist for this technology, including some advanced materials. Thanks to the double direct extruder, with filament sensor, printing flexible and elastic materials (TPU or TPE) is not a problem, it also offers greater control in the flow of material. The printing base has an easy to remove system and a magnetic adhesion sheet from the famous manufacturer BuildTak. This sheet is made of aerospace-level materials to offer a uniform distribution of heat, avoid deformations and high life, without forgetting the enormous adhesion power that it shows with almost all filaments. Finally, these two fully closed 3D printers have a HEPA filter to eliminate all possible odors and harmful particles that are generated during the printing of certain materials.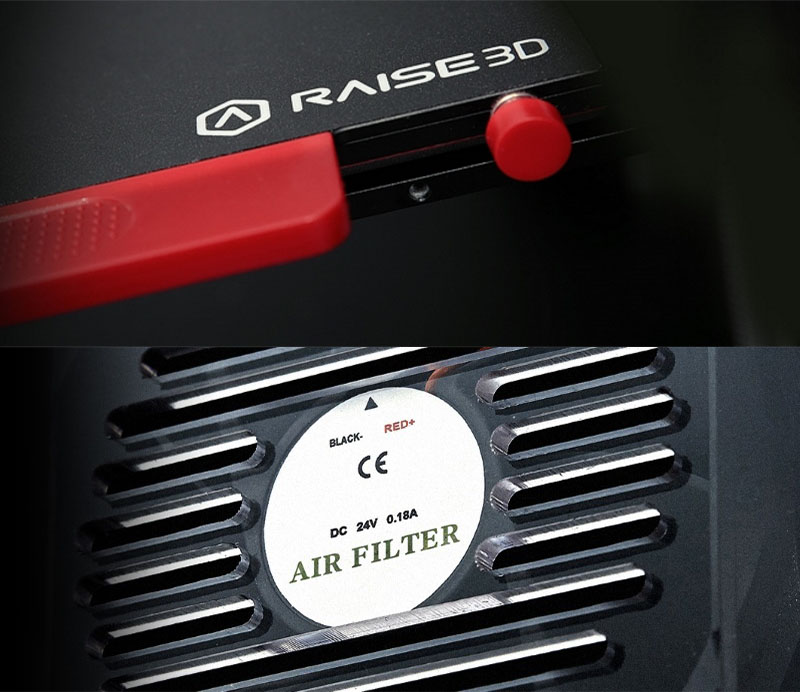 Image 3: BuildTak sheet and HEPA filter of Raise3D Pro2 Series. Source: Raise3D
To optimize these printers, Raise3D offers users a series of nozzles of different diameters (0.2 - 0.4 - 0.6 - 0.8 - 1.0 mm) and materials (brass and stainless steel). All the above mentioned allows any user to print conventional materials (PLA and ABS), special (ASA, special PLA and special ABS), nylon and copolyester, support material , with carbon and glass fibers (Nylon-Carbon Fiber CF15, XSTRAND GF30-PA6, XSTRAND GF30-PP, XSTRAND GF30-PC) or flexible materials  (FilaFlex and Flexfil).

Image 4: Filaments compatible with Raise3D Pro2 Series. Source: Raise3D
Pro2 and Pro2 Plus have a 7" touch screen through which the user can view the print status, control all 3D printer settings, assist in handling and viewing of models intended to be manufactured. In addition, the resumption system, end of filament detection and remote control, totally reduces the operator's concern of the 3D printer during a manufacturing.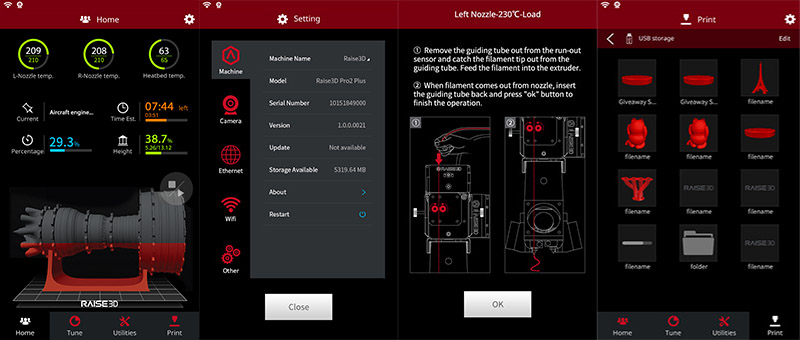 Image 5: Different menus on the screen. Source: Raise3D
What better than the 3D printer manufacturer itself to develop its own lamination software. For this reason Raise3D has developed "ideaMaker", an easy-to-use mill that in just 2 clicks prepares any piece (in STL, OBJ or 3MF format) to be printed thanks to its automatic media generator. But the advantages of "ideaMaker" does not end here, since this software allows you to customize the supports, automatically modify the layer height based on the level of detail needed for each zone, repair open areas and many more operations.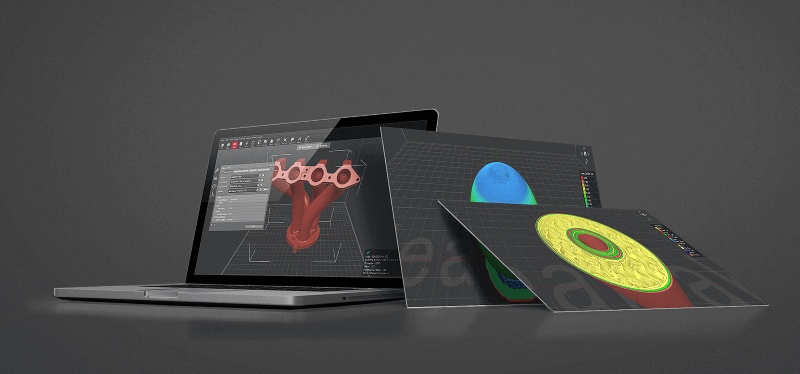 Image 6: ideaMaker. Source: Raise3D
Pro2 and Pro2 Plus are ideal 3D printers for users who want to raise their manufacturing to a semi-industrial level, with high quality parts and an infinite number of materials, including materials containing glass or carbon fibers.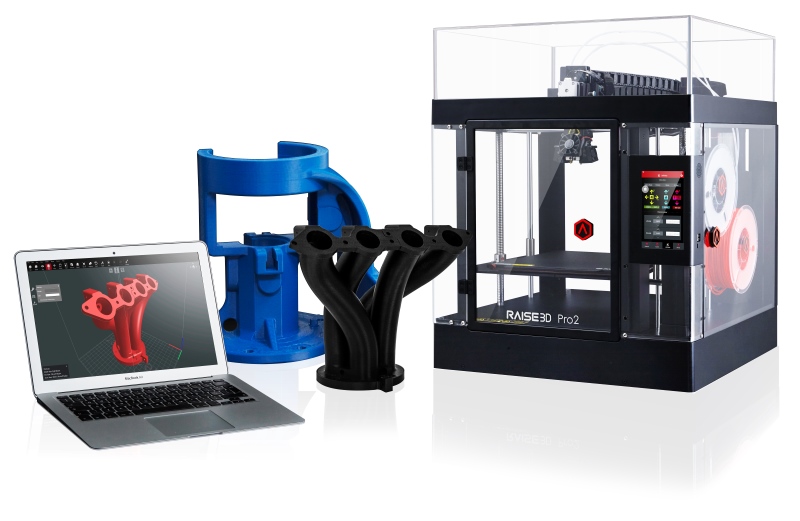 Installation service, training and technical support
At Filament2Print we offer a comprehensive equipment installation service, as well as training services and specialized technical support so that you can maximize the performance of the Raise Pro or Pro2 Series 3D printers.
If you want more information about these services, do not hesitate to contact us.

Raise Shield warranty extension
Raise Shield warranty extension allows you to have the assurance of a professional and agile response to any problem that may arise with the printer and any of its components (except consumables such as hotends, nozzles or other elements that imply wear and tear) during the established period.
Raise Shield can be purchased at the time of purchase of any Raise 3D printer (it will not be available for purchase later). To activate your Raise Shield warranty, you simply have to activate it on the official website within 30 days of purchasing the printer, indicating the purchase invoice and your serial number.