E3D is the most important international company in the development of high-quality hot-ends and one of the main companies, together with Bondtech, in the development of extruders. It is mainly recognized for its famous hot-end E3D-V6, and for Titan and Titan Aero extrusion systems. E3D Hemera is one of the most advanced direct extruders on the market. If until now all E3D extruders, both Aero and Aqua, were based on the design and technology of the original E3D Titan, with Hemera this changes, and E3D presents a new extrusion system developed from scratch.
Video 1: E3D Hemera promotional video. Source: E3D
It is a dual-drive type extruder for 1.75 mm filament that incorporates the famous hot-end V6. Unlike the other E3D extruders, the Hemera drive train is made entirely of hardened steel and the distance between the pull point and the melting point is minimal. Although it is an extruder developed to operate in direct mode, it also supports mounting in bowden systems.
It has dimensions of just 77 x 44 x 83 mm and a weight of 388 g. As standard it can reach a maximum temperature of 285 ºC. By replacing the nozzle and the standard heater block with nickel-plated copper ones and replacing the thermistor with a PT100 thermocouple, it can reach temperatures of up to 500ºC.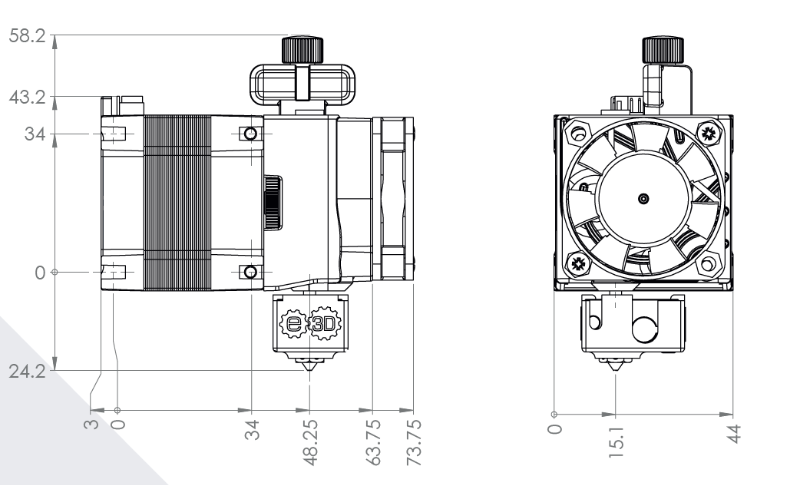 Image 1: E3D Hemera dimmensions. Source: E3D
E3D's first dual-drive extruder
With Hemera, E3D steps forward and introduces its first "dual-drive" extruder, the technology that made Bondtech extruders the undisputed leader.
Unlike simple traction systems, in which only one of the drive wheels is in charge of pulling the filament, in dual-drive systems both hobbs are geared with each other. In this way the tensile force is distributed throughout the perimeter of the filament, dramatically improving the performance of the extruder. This results in less filament wear during drag and less chance of extrusion failure at high speeds, thus achieving uniform extrusion at almost any speed.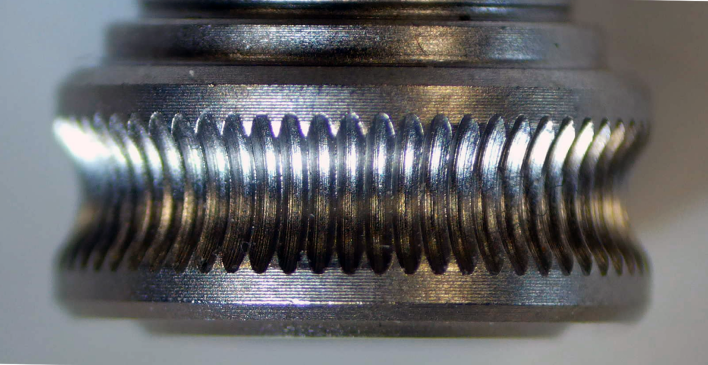 Image 2: Hmera's hobb. Source: E3D
All of these advantages are made more visible in flexible filaments, which can be difficult to print with simple extrusion systems, and even impossible at high speeds. With Hemera it is possible to print flexible filaments at speeds of up to 50 mm/s.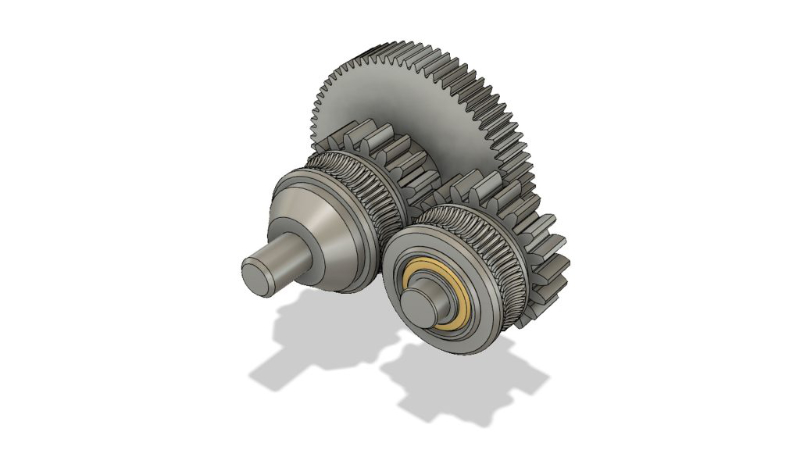 Image 3: Hemera's drive train. Fuente: E3D
Hemera's dual-drive system is capable of offering a maximum drag force of 10 KP, and it works without being lubricated thanks to the use of Igus bearings and encapsulated bearings.
An integrated and compact system
All the components that make up Hemera are designed and manufactured specifically for the extruder, including the stepper motor. The use of a small traction system thanks to the use of hardened steel, together with a specifically designed NEMA17-based motor, makes Hemera one of the most compact direct extruders on the market, in which all the components are integrated into the perfection.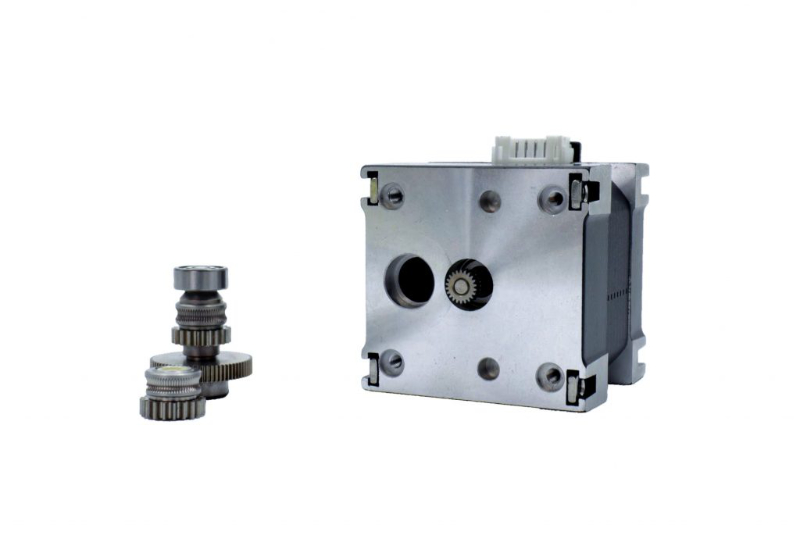 Image 4: Stepper and drive train. Source: E3D
In addition, the stepper includes four T-Slot holes on each face, which allows and facilitate the direct mounting of fans, leveling probes or other accessories. This also makes mounting the extruder to the printer easier.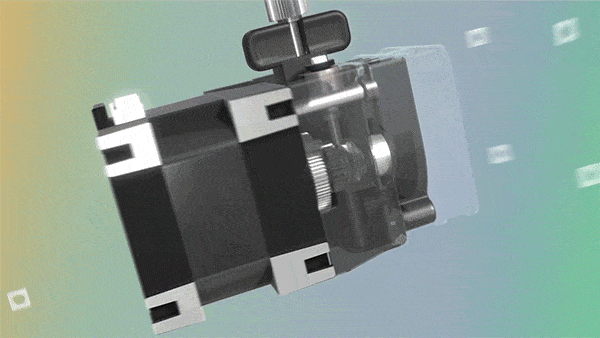 Video 2: E3D Hemera Assembly. Source: E3D
High performance with flexible filaments
E3D Hemera has been designed to deliver superior performance with flexible filaments. This has been achieved thanks to three determining factors:
Use of a "Dual-Drive" traction system: Thanks to the use of a dual-drive traction system, in addition to higher traction force, higher precision and speed in retraction, a critical point in printing with flexible filaments.
• A minimum distance between the traction point and the melting point: Using a specifically designed motor allows the rest of the components to be integrated into it, achieving a highly compact system that allows obtaining a minimum distance between the traction point and the melting point.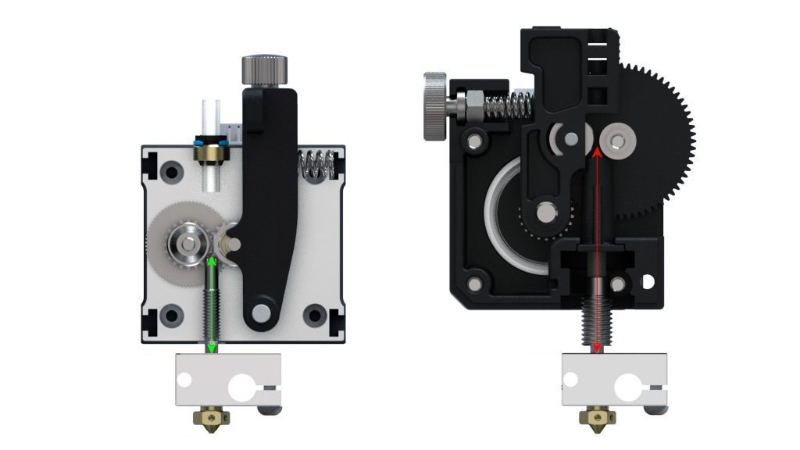 Image 4: E3D Hemera vs E3D Titan. Source:E3D
Machined components with very low tolerances: Thanks to the high precision machining, the distance between the hobbs and the throat has been reduced to just 100 µm, which means that even the most flexible filaments cannot come out, a problem quite common in other extruders. In addition, the throat has been machined with a clearance of just 250 µm, enough to accommodate filament diameter inconsistencies, while directing the filament completely straight and seamless to the melter.
Video 3: Dual-drive working. Source: E3D
A new improved heatsink
Hemera's heatsink has been redesigned for optimal cooling without interfering with the melter. In traditional heatsinks the air that passes through them is expelled in all directions, a part reaching the printed part and the fuser. With certain materials, especially those in which the use of a layer fan is not recommended, this air flow can interfere causing warping, in addition to damaging the temperature stability of the melter, especially at high temperatures.
Hemera's curved fin design concentrates all of the cooling air flow at the top of the extruder, thereby protecting the print area.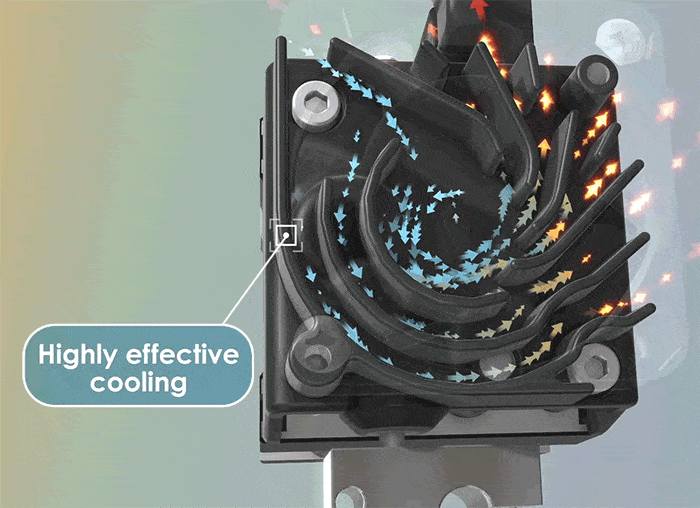 Video 4: E3D Hemera's Heatsink. Sourcee:E3D
User-centered design
All interaction with Hemera is done from the top, both filament loading and tension adjustment. In addition, Hemera is designed to automatically load the filament with high reliability.
To minimize maintenance, the extruder does not require lubrication and hobbs have been implemented that do not need to be cleaned. Despite this, in case some type of maintenance or component replacement is necessary, simply by loosening two screws the motor separates, leaving all components accessible, even with the filament loaded.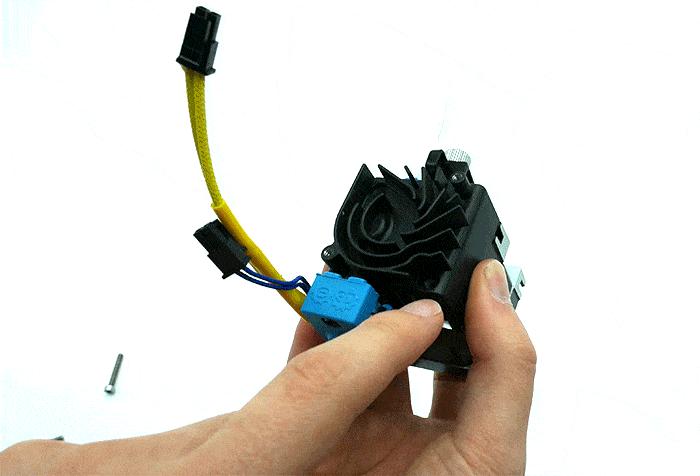 Video 5: Maintenance disassembly. Source: E3D
Direct and bowden system
Although E3D Hemera is designed to be used as a direct extruder, it can also be used as a Bowden extruder simply by adding a small adapter.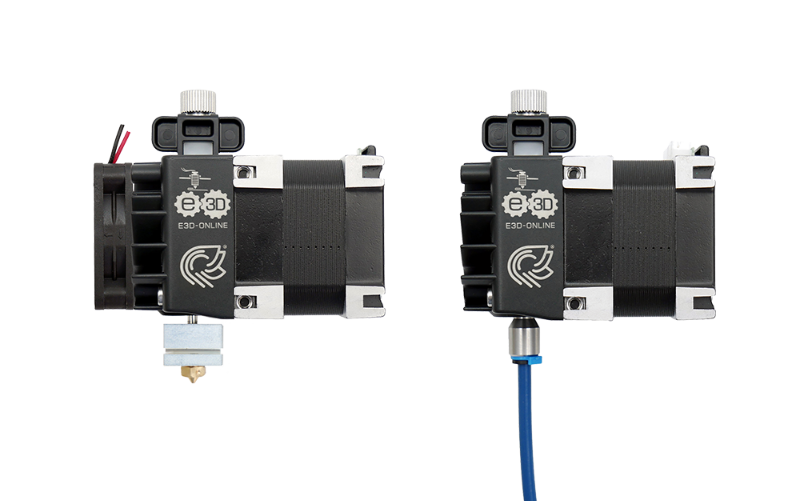 Image 4: E3D Hemera direct vs bowden. Source: E3D
Compatibility
Although Hemera has been developed from the ground up, it has been ensured that it maintains compatibility with the entire E3D ecosystem of hot-ends.
Although Hemera incorporates E3D-V6 as a "hot end", it can also be used with Volcano and Super Volcano systems, as well as with all E3D noozles.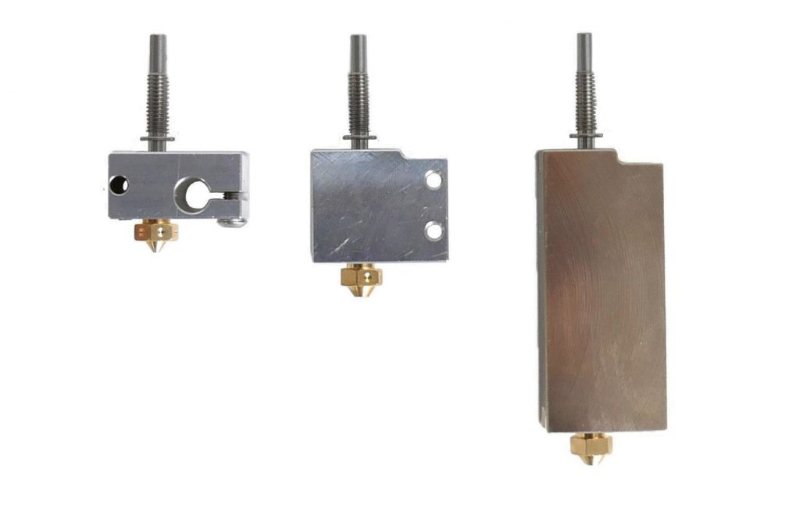 Image 5: E3D V6, E3D Volcano and E3D Supervolcano. Fuente: E3D
With Hemera, E3D has managed to develop one of the most advanced direct extruders on the market.