UDP mode (Uni-Directional Peel) is the fastest mode of manufacturing of the SLASH PLUS UDP and SLASH PRO UDP 3D printers, with a printing speed of 600 mm/h. This speed, superior to the majority of SLA or DLP 3D printers, is achieved thanks to the fact that the UDP mode manufactures the piece constantly raising the build base, without the mythical sway of other resin printers. To use the UDP printing mode it is necessary to have the zUDP resin.
The zUDP resin has good mechanical properties, enough to make pieces for artistic purposes, prototypes or other types of parts that will withstand high efforts. The zUDP presents mechanical properties similar to the zABS but with a manufacturing speed up to 3 times higher, achieving parts and prototypes in less than an hour.
The LED-LCD technology used by UniZ joins the other two technologies of 3D resin priniters already known, SLA and DLP. Its operation is similar to DLP, solidifying each layer in a single beam of light, but in the case of 3D LED-LCD printers, a set of LEDs with a wavelength of 405 nm illuminates an LCD screen that lets the beam pass through of light with the shape of the layer that is being manufactured.
The resin zUDP for 3D printing LED-LCD of UniZ is available in a wide range of colors to cover the different demands that a user may have. The colors currently available are: Gray and Orange. The Grey zUDP is aimed at the rapid manufacture of large volume parts with good mechanical properties. On the other hand, the Orange UDP is ideal for those users who want to manufacture small pieces with extreme precision and speed, such as figures and jewelry.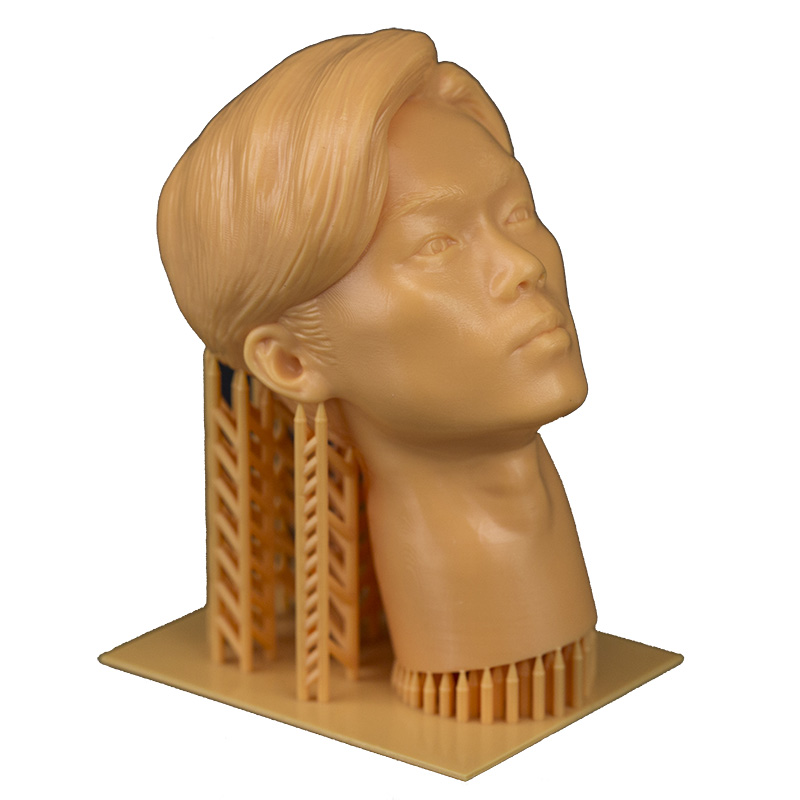 Image 1: Orange zUDP. Source: UniZ
The bottle of this UV resin has a volume of 500 ml and a system of operation by suction. This system, combined with the pump of the SLASH 3D resin printer, allows to discharge and load the resin in the bottle, which is very useful when storing the resin. It is recommended to store the resin in the bottle if a time of non-operation of more than three days is estimated, for that simply press the button to load the bottle in the rolling software until the tank is without resin, place the stopper in the aeration hole and remove the bottle. To complete the cycle, it is necessary to clean the circuit with the cleaning bottle with isopropyl alcohol inside.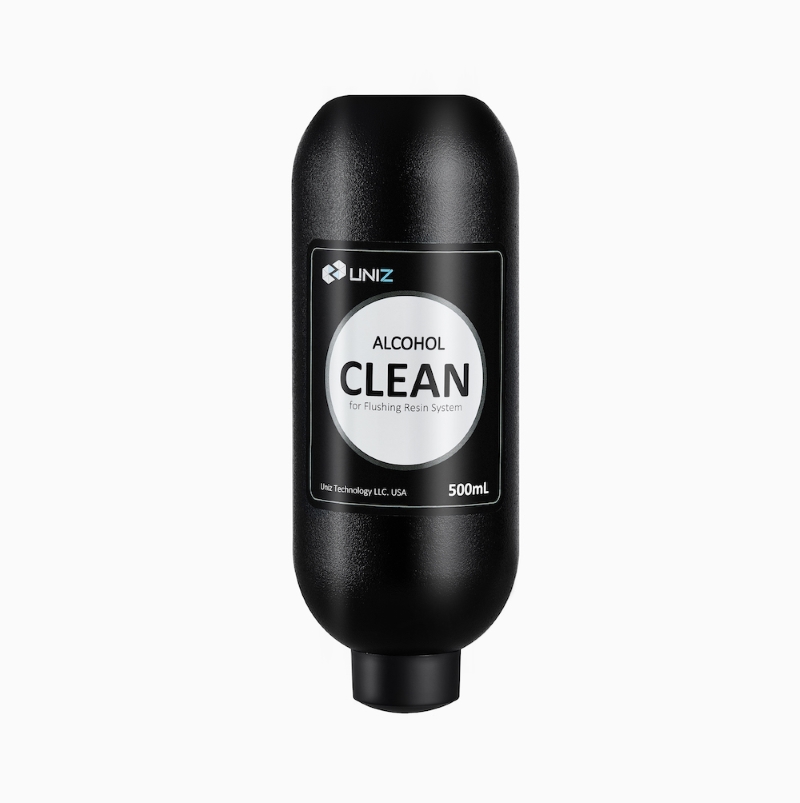 Image 2: Clean bottle. Source: UniZ