UniZ 3D printers have revolutionized the technology of 3D resin printers with a new operation. The base of operation of these 3D resin printer is LED-LCD technology, an element that solidifies the resin layer by layer, a process similar to that of a 3D DLP printer. DLP 3D printers (Digital Light Processing) simultaneously project each layer, solidifying it in a single flash of light, which is emitted from a projector. The other great technology used in 3D resin printers is SLA (StereoLithoGraphy), where a laser traces each layer thanks to the movement of the crystals by which it is reflected. When printing medium / large size pieces, without the need for an ultra-precise finish, DLP technology is more suitable for its greater speed to solidify each layer with a single beam of light. On the other hand, if the finish and geometric precision is the most important, the SLA technology is the most suitable, especially when making several small pieces with much detail simultaneously. In this case the DLP technology presents great detail in the printing of a single piece, but less quality to make several pieces at once by having to distribute the voxels (pixels) in an expanded way by the printing base. At all times we must take into account that these technologies make parts with layer heights and micron precision, quality much higher than that achieved with FDM 3D printers, so when we talk about better and worse finished, we must really keep in mind that We are comparing the most accurate technologies of 3D printing. UniZ printers are faster than other UV resin printers on the market that use DLP or SLA technologies thanks to the operation of LED-LCD with liquid cooling, where the sets of LEDs turn on and off very quickly without compromising the finish and the precision of the pieces. The liquid cooling allows to use the set of LEDs in a more accusative way, which becomes a greater volume of printing and greater speed. This set of features allows large productions of pieces simultaneously with short manufacturing times and good detail, without reaching the spectacular surface finish of the SLA printers. Below is a comparative table between the three technologies:
| | Finish | Speed |
| --- | --- | --- |
| SLA | | |
| DLP | | |
| LED-LCD | | |
Image 1: Comparison table
UniZ has a wide range of 3D LED-LCD desktop printers that fit all types of users, from technicians who need to create prototypes or tools to jewelers who demand the highest possible surface quality:
SLASH PLUS
The SLASH PLUS is the 3D printer that UniZ has created so that any user can create their designs without problems and virtually without limitations. With a print volume of 192 x 120 x 200 mm and a maximum printing speed of 200 mm/h, this printer becomes the companion that every designer and artist wants to make prototypes, tools, final pieces and an infinity of elements plus.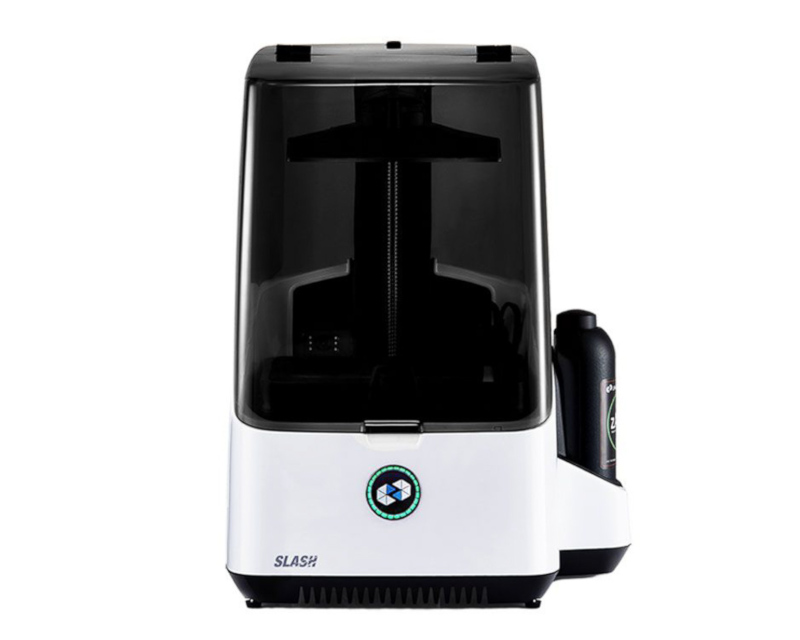 Image 2: SLASH PLUS. Source: UniZ
SLASH PLUS UDP
As an evolution of the use of an LCD screen, UniZ has obtained UDP (Uni-Directional Peel) technology, with which it is possible to reduce the printing time up to 3 times (600 mm/h). The SLASH PLUS UDP manufactures the pieces continuously, the printing base does not perform the typical back and forth movement of the resin printers, if not, the base rises constantly. This action must always be accompanied by the resins with UDP denomination to ensure an exceptional surface finish and resolution.
Video 1: SLASH PLUS UDP. Source: UniZ
SLASH PRO
The SLASH PRO is the older sister of the SLASH PLUS with twice the print height (400 mm) covering the needs of professional users who demand the manufacture of large volume pieces and avoiding the process of dividing a model  into pieces so that adapt to the size of the printer and later join them. Although it seems incredible, this 3D resin printer maintains a high layer resolution, ± 20 μm, in the highest part of manufacturing getting valid finishes for final pieces.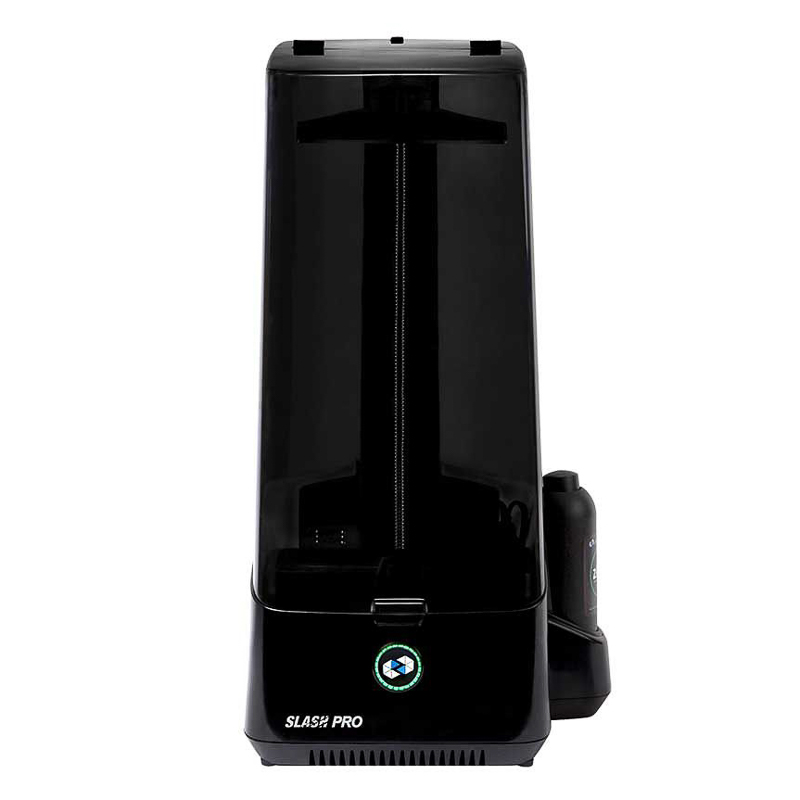 Image 3: SLASH PRO. Source: UniZ
SLASH PRO UDP
With a print volume of 192 x 120 x 400 mm and UDP (Uni-Directional Peel) technology, the SLASH PRO UDP is the ideal 3D printer for ultra-fast prototyping, up to 600 mm / h, for all professional and professional users. industrial sector must have. Certain users have to endure long waiting times, days or even weeks, for most manufacturing processes, which delays and increases the cost of their products. With SLASH PRO UDP these problems are a thing of the past, reducing waiting times to just a couple of hours.
Video 2: SLASH PRO UDP. Source: UniZ
SLASH DJ2
To cover all types of users, UniZ offers a high precision 3D LED-LCD printer ideal for the most demanding users with quality, such as dental technicians and jewelers. The SLASH DJ2 has a double 2K LCD screen with which it achieves a resolution in the XY plane of 47 μm, almost twice as accurate as the rest of the UniZ printers. With this and a minimum layer height of 10 μm it is possible to obtain very small pieces with such a high surface detail that it will be impossible to determine the technology that has been used to manufacture them.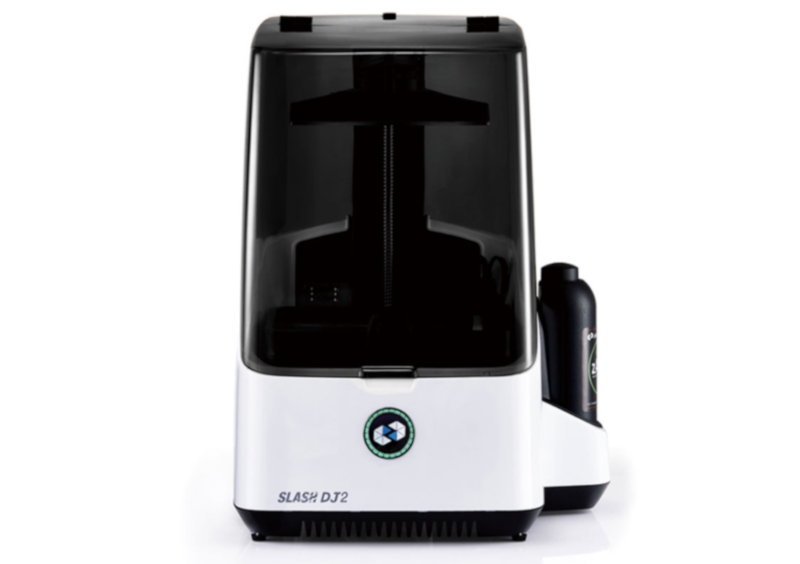 Image 4: SLASH DJ2. Source: UniZ
SLASH 2
After months of development, Uniz has managed to further optimize the Uniz Slash+, even improving the resolution in XY to 49.8 microns (compared to 75 of its predecessor). Therefore, for those users who need a maximum resolution, such as dental applications, the Uniz 2 becomes the ideal resin printer. It is true that with a higher price to the predecessor Uniz Slash+, so the user must consider to what extent this differential will generate value in your application.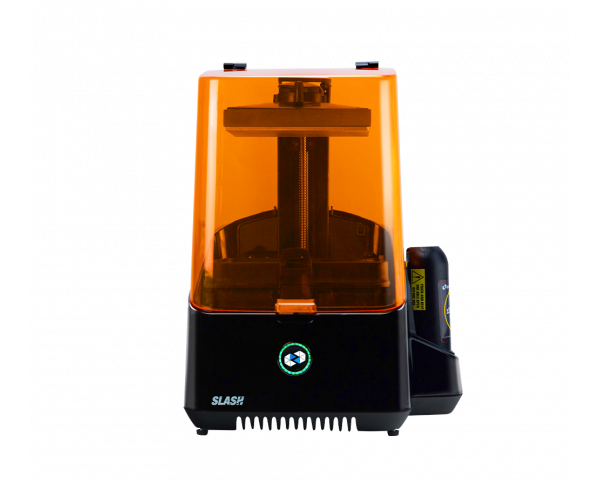 Image 5: Uniz Slash 2. Source: Uniz
Wide range of resins
UniZ has developed a range of resins for its printers that cover all sectors, both domestic and professional. The zABS is the suitable resin to make pieces with good resistance, durable and with a smooth and matt finish, on which a layer of paint can be applied without problem. The zPMMA presents an extremely high percentage of translucency, ideal for prototypes or models in which seeing the internal part is crucial. To take advantage of the speed of the UDP printers it is essential to use the zUDP resin. The most technical and demanding users with the mechanical properties have zENG resin, with high ductility and impact resistance, but without sacrificing accuracy or surface finish. More specifically, UniZ has zOrtho resin, particularly for dentists or orthodontists, with the zWAX, with which jewelry professionals can make casting models directly and with other technical resins.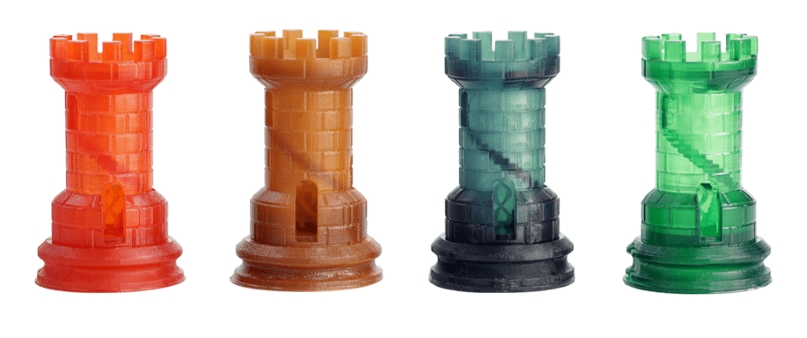 Image 6: UniZ Materials. Source: UniZ
Uniz Software Suite and Mobile App
The lamination software of the UniZ 3D printers focuses on providing a service as simple as possible, but with the possibility of configuring a large section of parameters. Between the common ones are the generation of personalized supports, advanced control of several printers of simultaneous form, service of impressesion in the cloud and resolution in the axis Z. In this last parameter the UniZ Software Suite offers something new in the 3D impressesion of resin, the option to choose the print quality in different layers of the piece.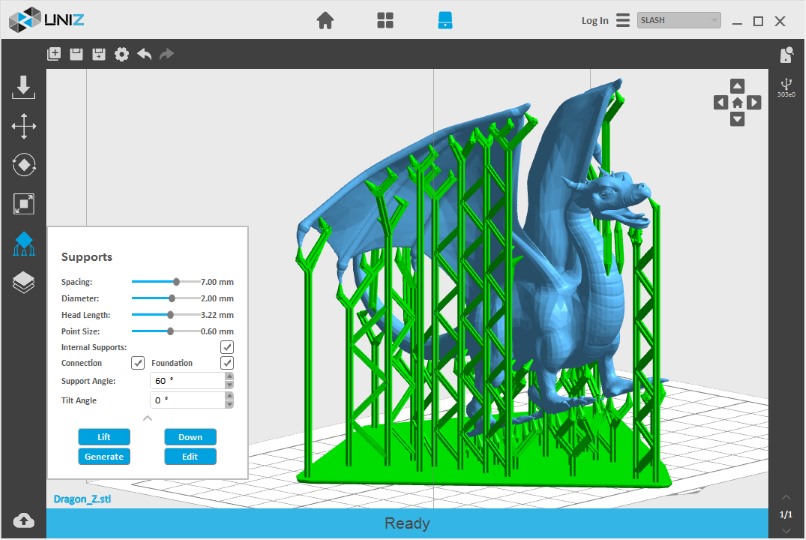 Image 7: UniZ Software Suite. Source: UniZ
UniZ also has a free APP, which allows you to directly download models from the cloud, start them, stop them, see the state they are in and even take photos in real time.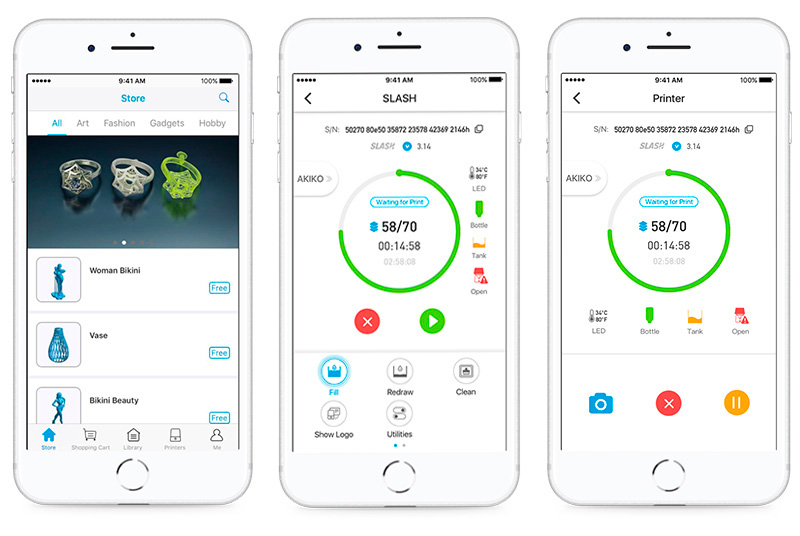 Image 8: APP UniZ. Source: UniZ
UniZ 3D LCD printers are ideal for both home users and professionals who want to make parts, models and prototypes without worrying about the size and a wide variety of materials and colors. The users who acquire one of these printers will enjoy its use thanks to the ease of handling of the rolling software, of the 3D LED-LCD printer itself and of aids such as the assistant of automatic transfer of the resin from the tank to the bottle and of the self-filling during the manufacture of a piece.