Every engineer, architect, artist or person who designs and manufactures any type of piece has been in the situation of needing to create pieces with a high translucence, the closest thing to a transparent finish. Just for this application UniZ has the zPMMA resin.
PMMA or methacrylate belongs to the category of engineering plastics, a plastic with high impact resistance, lightweight, good thermal insulation, chemical resistance and 93% transparency. There are other similar materials, such as polycarbonate (PC) and polystyrene (PS) but methacrylate has a great resistance to weathering and scratching, qualities that lead to this plastic to be used in countless applications: car headlights, lighting , construction, protection and optics.
The LED-LCD technology used by UniZ joins the other two technologies of 3D resin priniters already known, SLA and DLP. Its operation is similar to DLP, solidifying each layer in a single beam of light, but in the case of 3D LED-LCD printers, a set of LEDs with a wavelength of 405 nm illuminates an LCD screen that lets the beam pass through of light with the shape of the layer that is being manufactured.
The resin zPMMA presents valid mechanical properties to manufacture final pieces thanks to its rigidity, high modulus of traction and bending. These properties combined with the high percentage of translucency that can be achieved with this resin, facilitates the creation of elements, regardless of the geometry, on which it is important to monitor what happens inside. For example: bottles, ducts, casings, etc.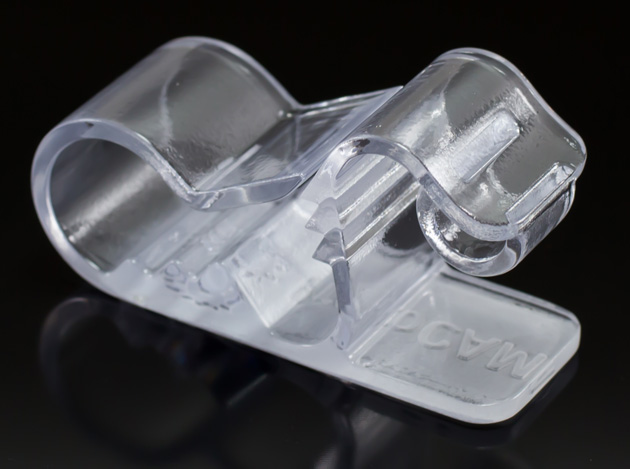 Image 1: Transparent application zPMMA. Source: UniZ
This translucent resin increases its mechanical strength when cured with a wavelength of 405 nm at 25°C for 10 minutes, thus achieving high values of flexural strength (Flexion module: 1988.4 MPa). The curing also affects the color of the piece, gained a soft yellow tone.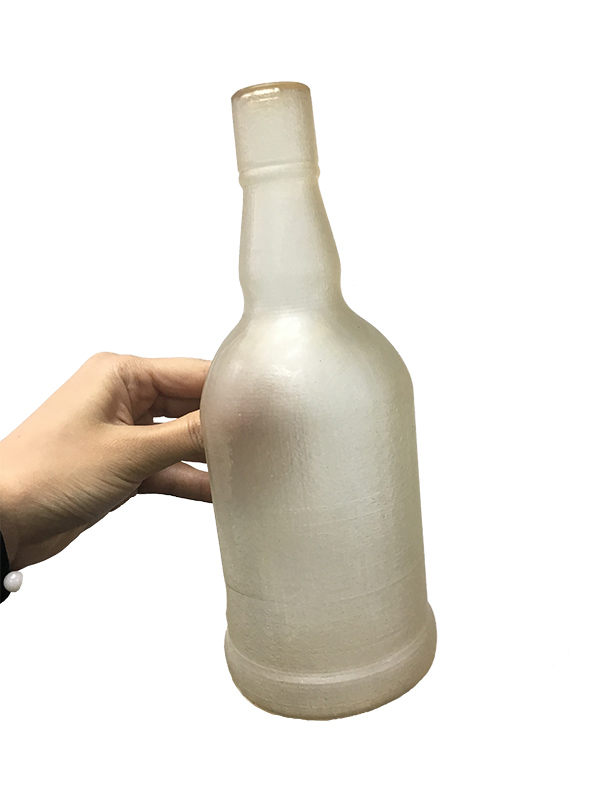 Image 2: Bottle with cured ZPMMA resin finish. Source: UniZ
The bottle of this UV resin has a volume of 500 ml and a system of operation by suction. This system, combined with the pump of the SLASH 3D resin printer, allows to discharge and load the resin in the bottle, which is very useful when storing the resin. It is recommended to store the resin in the bottle if a time of non-operation of more than three days is estimated, for that simply press the button to load the bottle in the rolling software until the tank is without resin, place the stopper in the aeration hole and remove the bottle. To complete the cycle, it is necessary to clean the circuit with the cleaning bottle with isopropyl alcohol inside.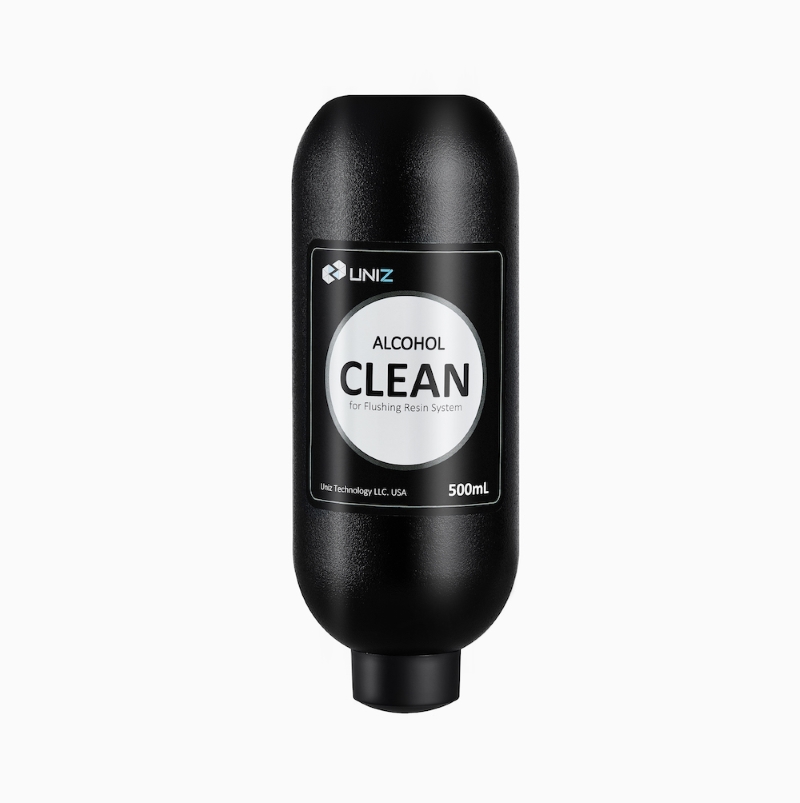 Image 3: Clean bottle. Source: UniZ