This product could be delivered in a period exceeding the standard. Deliveries start in the first quarter of 2024. 
Raise3D is acknowledged for its state-of-the-art FDM 3D printing solutions. From the beginning, Raise3D has chosen to deliver top-tier 3D printers, incorporating innovative components and operating systems, while consistently maintaining a reasonable price point for a broad range of professional users. This commitment has propelled Raise3D to become a foremost manufacturer of FDM 3D printers, earning recognition through various global awards.
Video 1: The Raise3D DF2 DLP resin 3D printing solution. Source: Raise3D.
To broaden their offer and satisfy the needs of the dynamically growing 3D printing market, Raise3D has enriched their portfolio with the DF2 resin 3D printing solution, a DLP-based (Digital Light Processing) ecosystem comprising of the DF2 3D printer, the DF Wash and Cure stations, the Auto-feeding Station, as well as 3D printing resins and the ideaMaker laminating software optimized for resin 3D printing.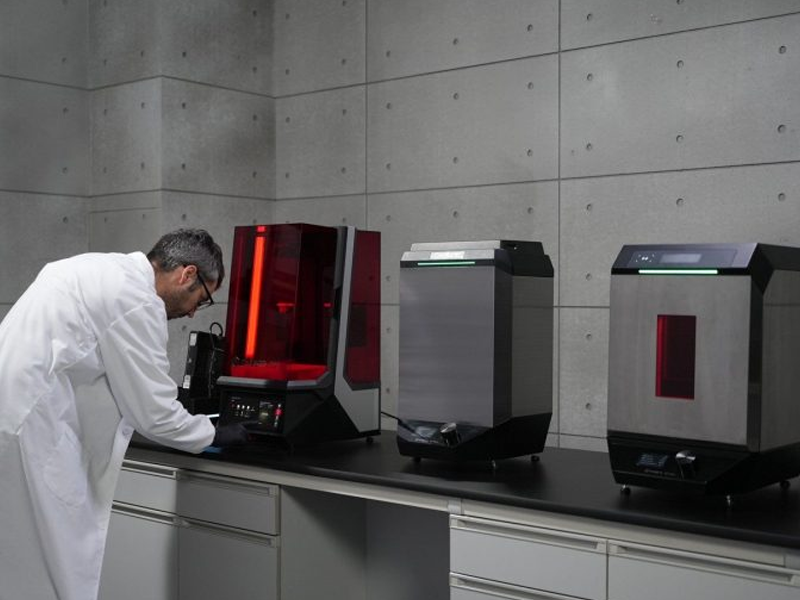 Image 1: The Raise3D DF2 solution includes a washing and post-curing device. Source: Raise3D.
The DF2 solution caters to the demand for customized small-batch production, offering 5 key benefits: fast printing speeds, superior part finish and precision, easy and traceable operations, overall enhanced reliability, and an efficient and safe workflow. The implementation of the Raise3D DF2 solution leads to the reduction in labor time, an optimization of resin use, and more efficient and sustainable resin 3D printing - a factor as important as boosted productivity and lead times.
DF2 DLP 3D printer
The DF2 3D printer boasts impressive technical specifications, making it a reliable choice for professional printing tasks. With a build volume of 200 x 112 x 300 mm it offers a substantial printing area given its compact size of 450 x 400 x 730 mm.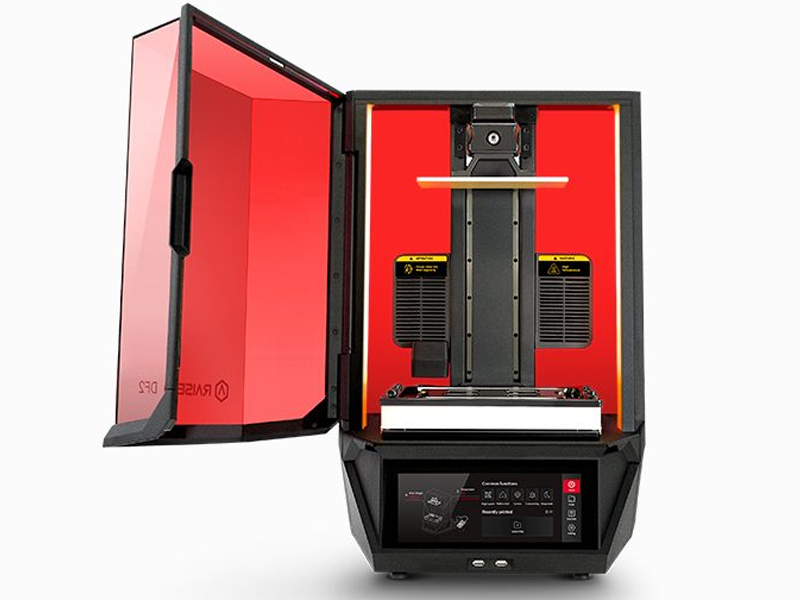 Image 2: The Raise3D DF2 3D printer. Source: Raise3D.
The XY resolution of 78.5 microns ensures precision in every print, regardless of the intricacy or geometry of the model. The printer can handle a maximum Z workload of 10 kg, and its printing speed reaches up to 25 mm/h (0.1 mm per layer).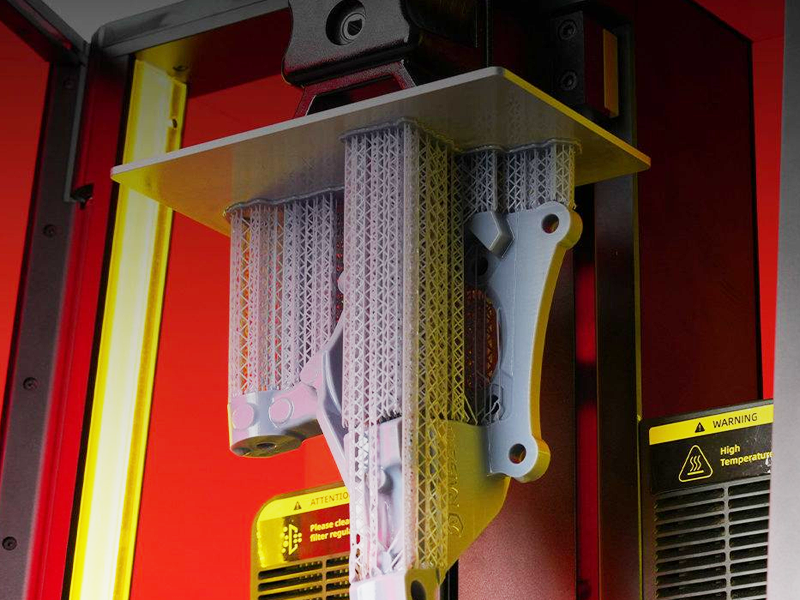 Image 3: The build plate of the DF2 3D printer can support models of up to 10 kg. Source: Raise3D.
The layer height ranges from 50 to 100 microns, providing flexibility in print quality. The DF2 3D comes with a resin tank, an air filter, a finish box, a toolkit and a smart build plate.
Intelligent printing
The DF2 3D printer uses the Raise3D Air-Peel technology. This solution placed between the resin vat bottom and the optical glass substantially reduces the peeling force from 50 kg to 10 kg, expediting the removal of layers from the film during the printing process. This advancement relies on an ultra-thin air film, ensuring smoother peeling, thereby improving the printing speed and isotropic properties of the printed items.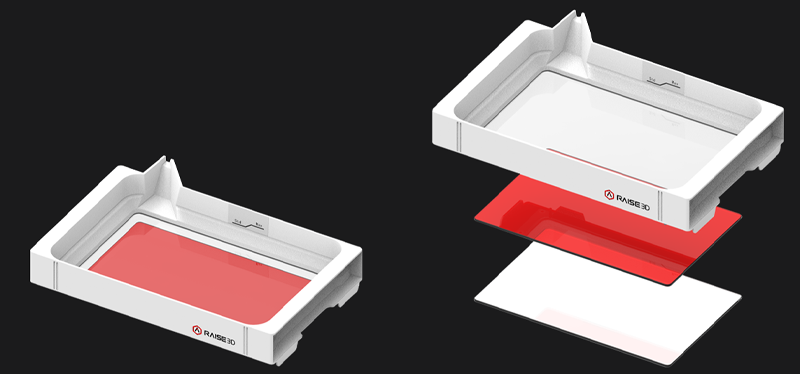 Image 4: The Raise3D Air-Peel technology. Source: Raise3D.
The intelligent build plate of the DF2 printer seamlessly integrates with post-processing devices through embedded RFID tags. These tags record crucial information, including the resin type, washing, and post-curing settings. This integration allows operators to effortlessly manage the washing and post-curing phases, regardless of their familiarity with the produced items.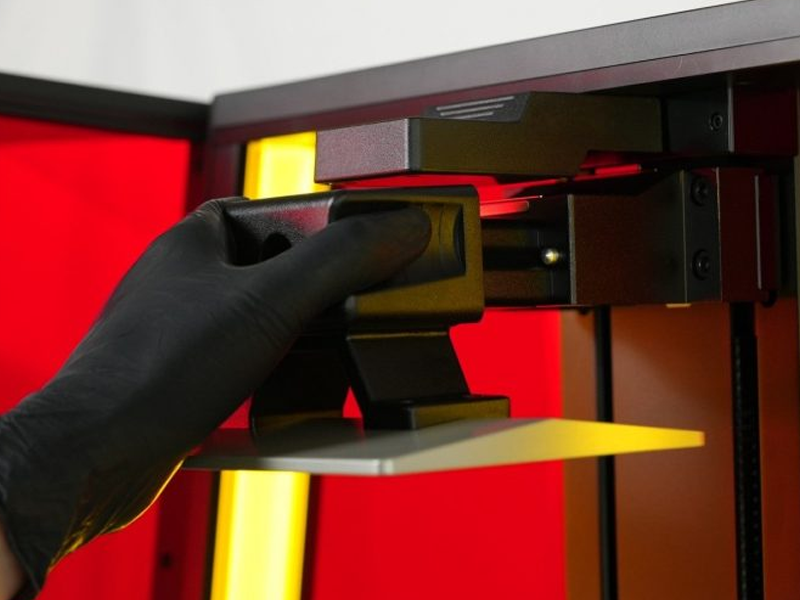 Image 5: The DF2 intelligent build plate. Source: Raise3D.
Thanks to the Intelligent Resin Management system equipped with features like Auto Resin Refill, Resin Material Auto-Recognition, Ultrasonic Liquid Level Monitoring, and Assisted Resin Tank Cleanup, DF2 efficiently handles resin throughout the 3D printing process, ensuring efficiency and sustainability.
Superior part quality
The DF2 employs industrial-grade optical components that minimize loss and eliminate dispersion, ensuring the reproduction of sharp layers for enhanced durability and image quality.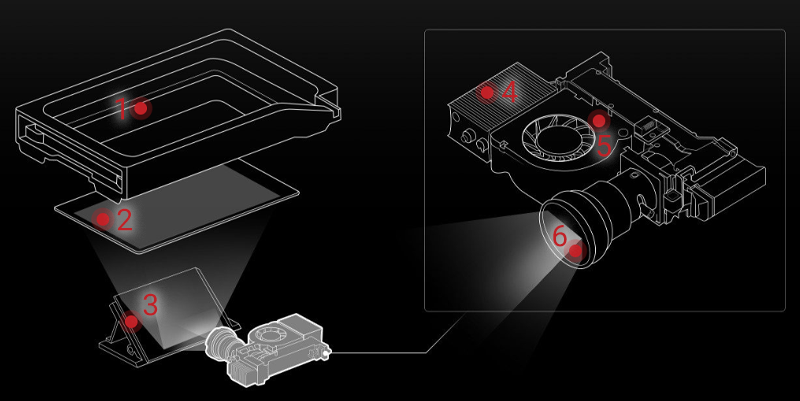 Image 6: The advanced optical components ensure superb part quality. Source: Raise3D.
High transparency nFEP film with 97 % transmittance.
Optical glass (tempered with oleophobic coating) with 92 % transmittance, made by Schott Germany.
Reflective mirror with aluminum coating, 98 % reflectivity.
Industrial-grade DMD chip for 405 nm 3D printing (Texas Instruments).
402 nm LED light source with high thermal radiating copper pipe, and active and passive cooling via fan.
Multi-piece low-distortion (< 0.1 %) glass lens for DLP technology.
With a 78.5 μm XY pixel and a resolution of 2560 x 1440, this printer guarantees precise and smooth surfaces in every print, thanks to its superior hardware and integrated Anti-Aliasing technology.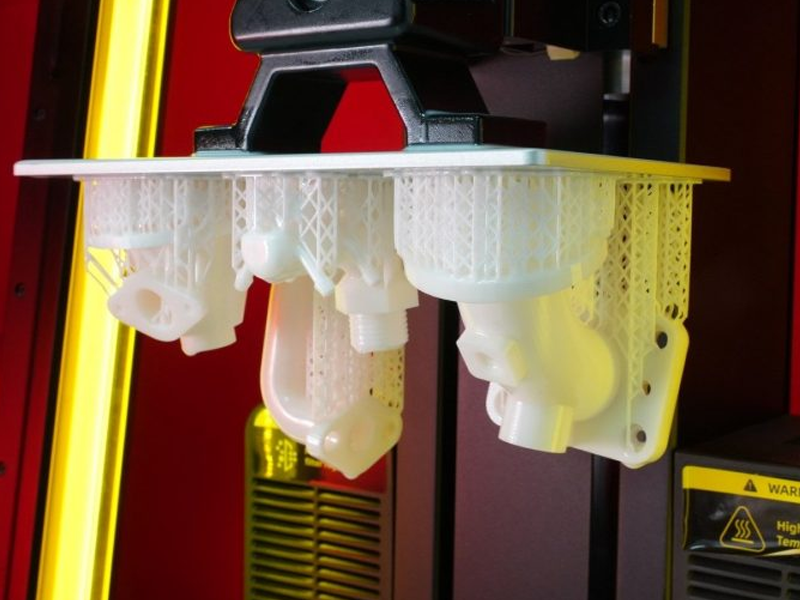 Image 7: The quality of parts 3D printed with the DF2 printer. Source: Raise3D.
The 3rd generation smart lattice support further enhances print success rates, reducing the risk of operator errors. Additionally, the advanced support structure minimizes residual marks, diminishing the necessity for post-print sanding or finishing.
Durable and reliable
The DF2 resin printer undergoes meticulous system calibration for accuracy at every stage. Moreover, each unit comes pre-calibrated from the factory, ready for immediate operation. The printer maintains a stable printing environment with a heated chamber (max. 40 ºC), crucial for consistent outcomes when using specialty resins that require specific temperatures. Its dust and spill-proof design further ensures sustained performance and durability.
Efficient and safe
The DF Wash post-processing device minimize manual tasks through automated drainage facilitated by an easy-to-operate automatic pump and door mechanisms. This not only reduces the need for manual intervention but also enhances cleaning efficiency by streamlining the solvent removal process from the wash station, minimizing user contact with chemical residues. The versatility of the DF Cure post-curing machine has a spacious curing area, accommodating large models. Additionally, its multi-wavelength curing system ensures compatibility with a variety of 3D printing resins, adding to its adaptability in different printing scenarios.
Connectivity
The DF2 is equipped with a 10.25" touch screen control panel (1920 x 720) with Magic Layout. This feature allows the user to modify the print layout and duplicate prints with ease directly from the display. Another useful feaure is the automatic pre-print inspection that makes sure all the working conditions such as resin type, resin margin or build plate/feeding station installation are correct.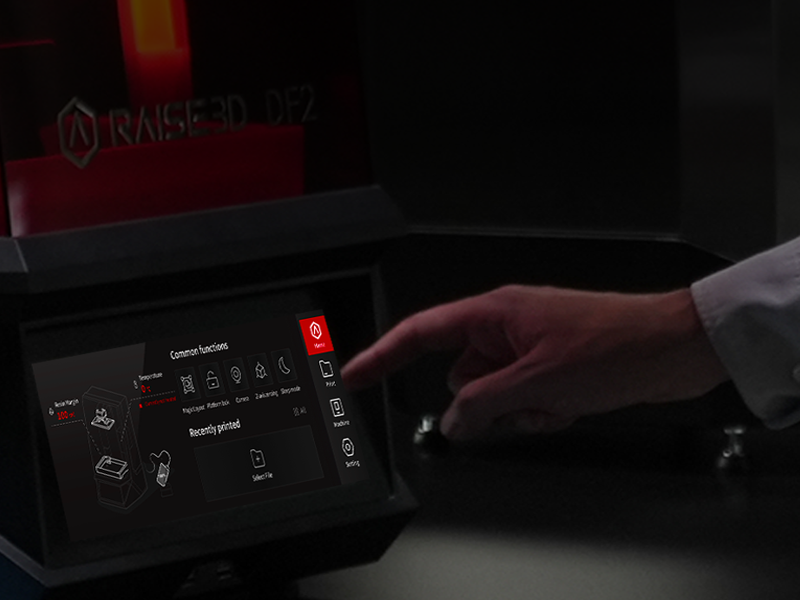 Image 8: The display of the DF2 printer. Source: Raise3D.
The DF2 3D printer offers advanced connectivity options, including Wi-Fi, Ethernet, LAN, and two USB ports, providing users with versatile ways to connect and control the device. It even incorporates a live camera for real-time monitoring.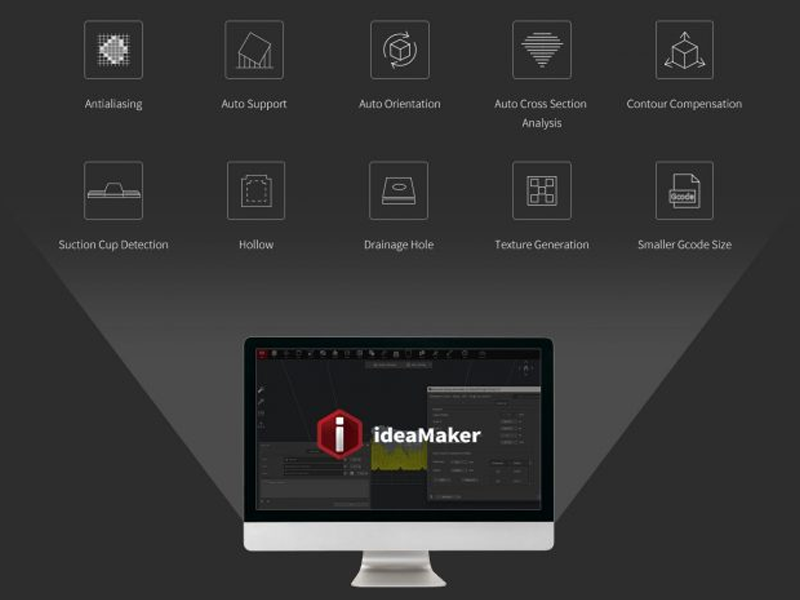 Image 9: The DF2 Complete Package comes with the ideaMaker software optimized for resin 3D printing. Source: Raise3D.
With RaiseCloud as its remote management software, users can conveniently oversee and manage printing tasks remotely. The printer supports a variety of file types, including STL, OBJ, 3MF, and OLTP, ensuring compatibility with various design formats. Regardless of the operating system, whether it's WINDOWS, macOS, or LINUX, the DF2 provides a seamless and accessible 3D printing experience.
Compatible materials
As far as compatible materials, the DF2 solution was designed to be used with the Raise3D user-friendly resins. As far as the Raise3D resin catalog, it includes both general use and engineering materials. This way the Raise3D resin offer caters to the needs of customized small-batch production for precise, high-resolution rapid prototyping as well as for advanced industrial engineering oriented at functional applications.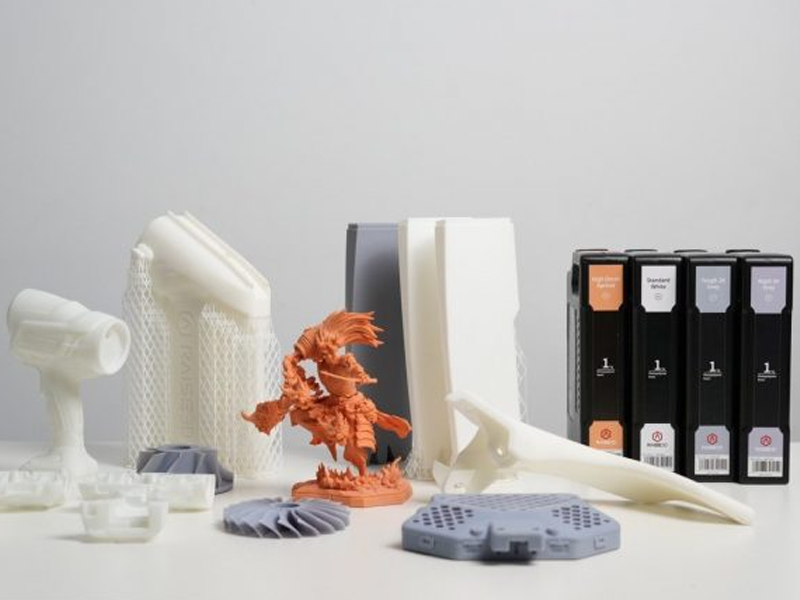 Image 10: DF2 is compatible with Raise3D resins as well as third-party materials. Source: Raise3D.
Apart from offering quality 3D printing resins themselves, Raise3D collaborates with brands such as Loctite and BASF to create co-branded 3D printing resins. What's more, Raise3D is dedicated to the Open Resin Program (ORP), which makes it possible to use third-party materials. Some of the validated materials are the Loctite IND405 resin or Loctite PRO476 resin, or the BASF Ultracur RG3280 resin or RG 1100 B resin. This open material philosophy gives users access to a significantly expanded selection of high-performance resins, ensuring more flexibility, freedom and inclusivity in the 3D printing workflow.
DF2 Complete Pack
The DF2 3D printer comes in a Complete Pack bundle with all the hardware and software necessary to take full advantage of the Raise3D resin 3D printing workflow. Apart from the DF2 DLP 3D printer, the Complete Pack includes:
DF Wash - this washing station performs thorough cleaning with the help of twin turbines, a hand washing simulation, and a double-fan air drying system. DF Wash offers a process-controllable, efficient, and easily maintainable solution with automatic cleaning and draining. Included in the package are essential components such as the electric siphon pump, washing basket, waste disposal system, and hydrometer for comprehensive functionality. DF Wash has a 14-L tank, a maximum washing volume of 200 x 112 x 300 mm, and is compatible with solvents such as IPA alcohol, water or TPM solvent.
DF Cure - this post-curing station stands out as a robust solution featuring multiple versatile UV curing (LED 365/385/405 nm, mixed) and heating profiles (air heating up to 120 ºC), allowing for traceable and customizable processes. Included with the product are heat resistant gloves and a tray for enhanced usability.
Auto-feeding station - the Raise3D Auto-Feeding Station serves as an automated hardware extension for the DF2 3D printer. Its role is to facilitate the efficient handling of the resin filling processes. Equipped with ultrasonic liquid level detection module and automatic dosing, the auto-feeding station automatically replenishes the material when its lack is detected. This device is only compatible with the DF2 3D printer.


Image 11: The auto-feeding station working with the DF2 printer. Source: Raise3D.

ideaMaker laminating software - with each hardware purchase the user can enjoy the benefits of the ideaMaker laminating software for free. This software by Raise3D is a powerful tool tailored for a seamless integration with the DF2 printer. Apart from precise 3D printing, this software offers an intuitive interface, and extensive customization options and added features such as antialiasing, auto support, contour compensation, suction cup detection, texture generation, reduced Gcode size, and much more.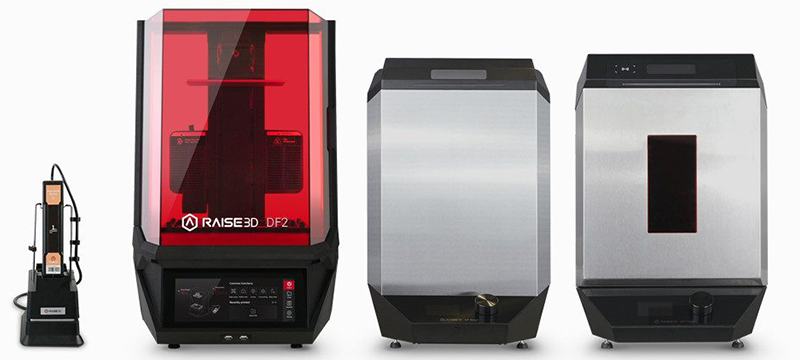 Image 12: The DF2 Complete Package. Source: Raise3D.
The DF2 Complete Pack offers the best value for money since purchasing the bundle leads to up to 10 % savings with respect to acquiring each of its components separately.
Simplicity, efficiency and accessibility
The Raise3D DF2 solution delivers rapid printing, smooth surfaces, precision, and reliability for engineering prototyping, manufacturing aids, and low-volume production. In contrast to the cumbersome DLP workflow with other similar systems available on the market, the smart build plate equipped with an RFID tag and the user-friendly operation of the machines simplify the entire printing, washing, and post-curing process, ensuring consistency and efficiency. The wide compatibility with proprietary, co-branded and third-party resins enhances the value of the DF2 solution, making it a go-to ecosystem valid fot any application.