ASA filament (Acrylate Styrene Acrylonitrile) is a thermoplastic that combines mechanical strength and resistance to UV rays, water resistance and great finish (not "yellow" with the passage of time). It is suitable for durable finishes for machinery or prototypes for use outdoors in the open parts as maintain the shape and color over time.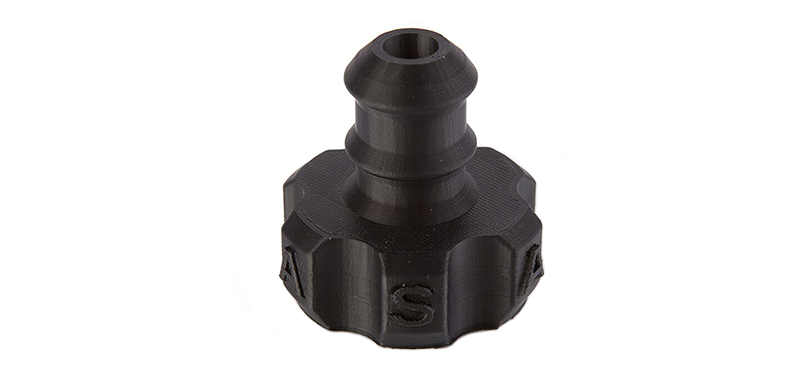 Image 1: 3d printed part with ASA.
ASA filament is more waterproof, more rigid and much easier to print the ABS (warping virtually no effect). Furthermore the ASA filament can be used in combination with soluble support materials to easily remove them. The ASA filament has a high dimensional stability and good chemical resistance. ASA filament was created with the intention of creating a similar ABS but with better weather resistance material.
| | ABS | ASA |
| --- | --- | --- |
| Waterproof | | |
| Heat resistance | | |
| Cold resistance | | |
| UV resistance | |   |
| Chemical resistance | | |
| Machinable |   |   |
| FDA | | |
This has allowed the use of this material were increased in the automotive industry as well as other outdoor applications. As a counterpart as ABS, ASA filament generates toxic fumes when printing so it is very important to print in a place with good ventilation.