The Carbon Fiber PLA filament is a material composed of a matrix of PLA polymer (85 - 90 %) and carbon fibres (10 - 15 %).
It is a synthetic fibre made up of very fine filaments composed almost entirely of carbon atoms.These filaments are so fine that several thousand of them have to be assembled to form a single carbon fibre. These carbon fibres are made from polyacrylonitrile.
Carbon fiber reinforcement improves the overall mechanical properties of the base plastic. In this case, a much stiffer PLA filament is achieved at the cost of less flexibility, which makes this material ideal for making parts that are not intended to bend, such as supports, tools, propellers or drone housings or similar.
This carbon fiber filament stiffness provides excellent structural strength and good inter-layer bonding with very low distortion.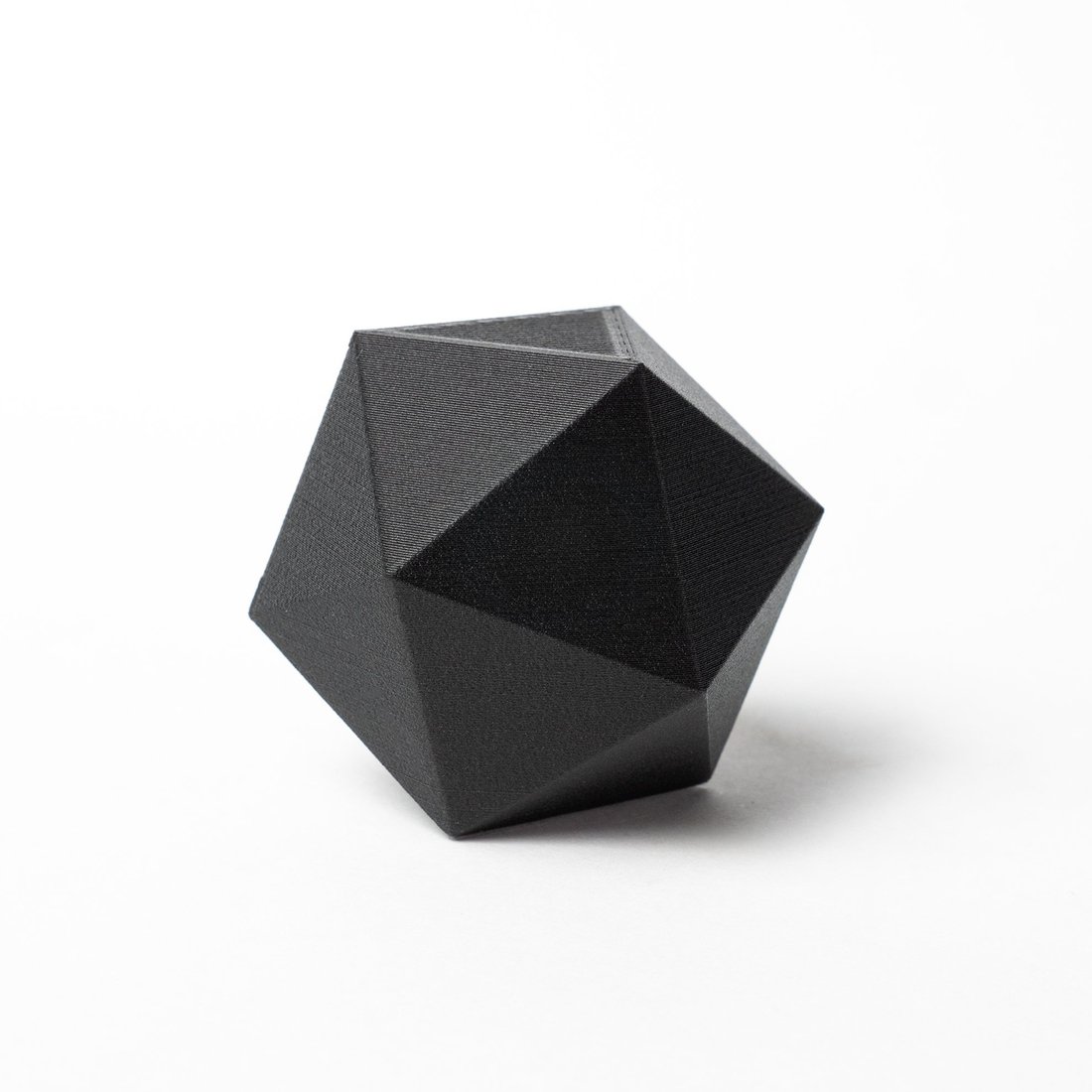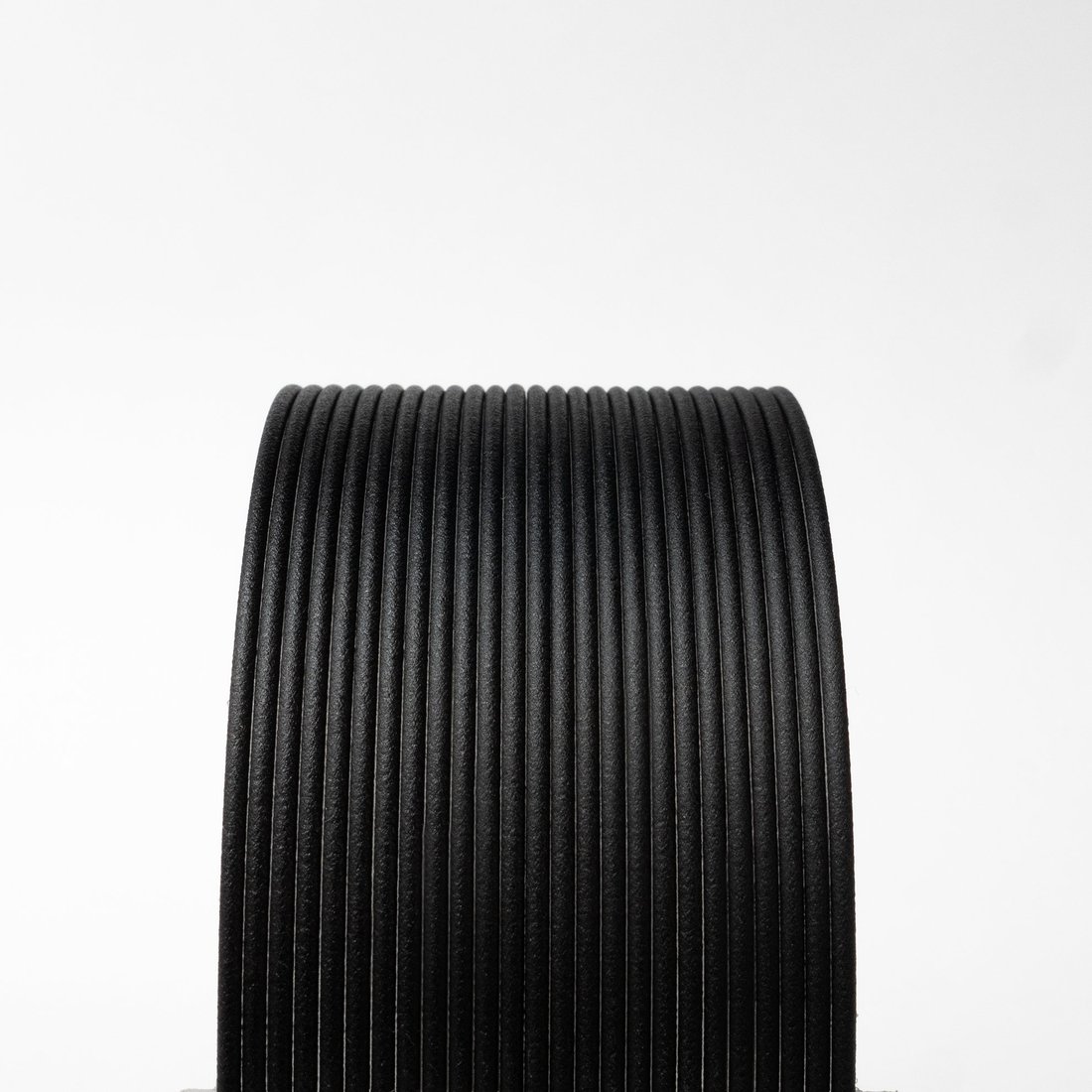 Image 1: 
 PLA Carbon Fiber filament. Source: Proto-Pasta.
PLA (polylactic acid) is a biodegradable plastic obtained from natural resources, in particular from starch extracted from corn, beet and wheat.
PLA is one of the most widely used materials in 3D printing today because it does not give off harmful gases and is easy to print on. The ease of use of this material derives from several factors:
It does not require hot bed, although if available, it is recommended to use it at about 60 ºC.
It is generally printed at low temperatures (between 190ºC and 220ºC).
It is a material with almost no warping (warping is the deformation of the pieces with respect to the base).
Thanks to the high percentage of PLA contained in the Carbon Fiber PLA filament, this material is very easy to print even using standard PLA configurations and without the need for a hot bed. Therefore, PLA with Carbon Fiber is compatible with most 3D FDM printers on the market.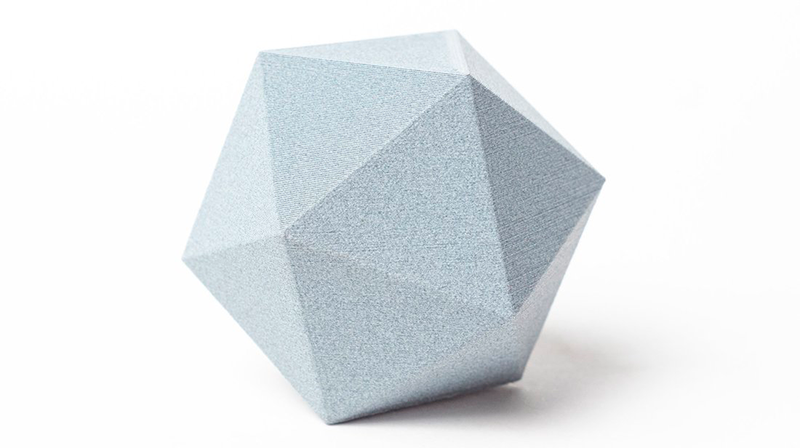 Image 2: Piece printed in 3D with PLA Light Grey Carbon Fiber filament. Source: Proto-Pasta.
Carbon fiber particles are abrasive particles, so they can wear out and damage the brass nozzle over time. For this reason, we recommend using a hardened steel nozzle, Nozzle X, Olsson Ruby or 3D Solex NozzlesEverlast.
For this type of filament with fibers, it is recommended to use nozzles with an output diameter of at least 0.5 mm to avoid possible clogging and printing errors. In the case of carbon fiber PLA, success tests have been conducted with 0.5 mm nozzles and direct extrusion system.
As for the finish of this filament, it has a matt finish with a slight gloss due to the embedded carbon fibers.