Raise3D is one of the leading manufacturers of 3D FDM printers and accessories. Since its inception, it has been committed to offering high quality 3D printers, with innovative components and operating systems, always maintaining an adequate sale price for most professional users.
Currently it offers a wide catalog of high quality filaments: PLA, ABS, ASA, PC, PETG and PVA.
PLA (polylactic acid) is a biodegradable plastic that is obtained from natural resources, specifically it is obtained from the starch extracted from corn, beets and wheat.
PLA is one of the most used materials in 3D printing today because it doesn't give off harmful gases and its ease of printing. The ease of use of this material derives from different factors:
It doesn't require a hot bed, although if it is available, it's recommended to use it at around 60ºC.
It's generally printed at low temperatures (between 190ºC and 220ºC).
It's a material with an almost non-existent warping (warping is the deformation of the pieces with respect to the base).
The few technical requirements of this material make it possible to print on almost any 3D printer on the market.
The finish of the pieces printed in PLA stands out for its glossy finish, which makes it a widely used material for the manufacture of aesthetic or decorative pieces, as well as for the production of non-functional prototypes.
Unlike ABS (another of the most widely used materials in 3D printing), PLA cannot be drilled, painted or sanded. Despite these differences, PLA is a more stable and easier to print plastic than ABS. In addition, if you want to obtain extraordinary surface finishes in the PLA, it is recommended to use coatings specifically designed for 3D printing, such as XTC-3D or Nanovia Spray coating. To obtain higher 3D printing yields, it is advisable to cover the printer bed with Blue Tape, BuildTak, Magigoo or 3DLac, products that you can find in the accessories category.
The PLA Premium Raise 3D filament has been designed and developed with the aim of offering the highest quality and excellent compatibility with Raise 3D printers. To do this, the material is tested by the manufacturer until it finds the parameters that best fit to achieve an optimal impression.
Raise 3D has developed a lamination software, Idea Maker, in which it includes a series of predefined settings for different materials, based on the data obtained in its tests. These presets include the one for the Raise 3D PLA Premium; which greatly facilitates and speeds up the printing process.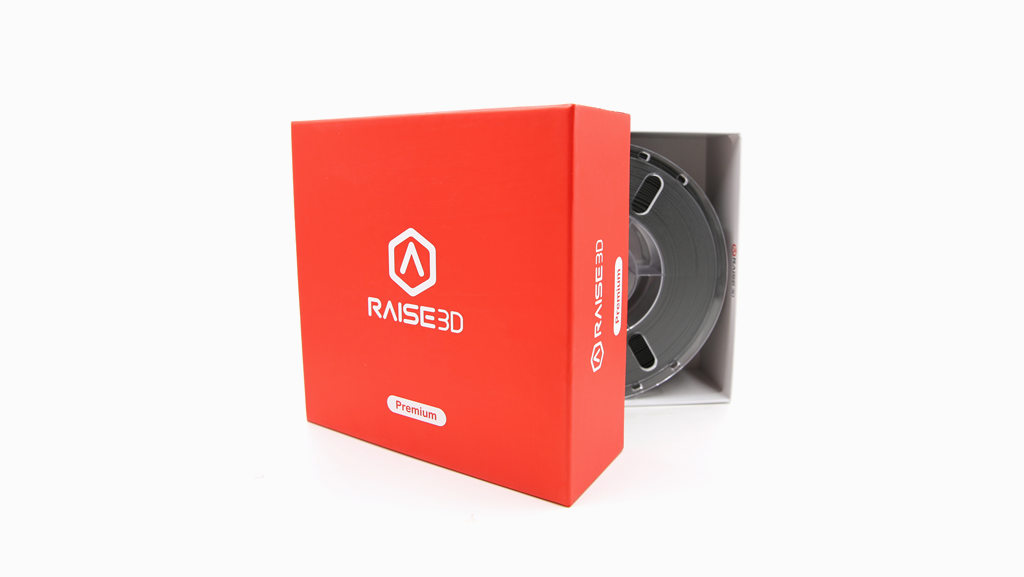 PLA Premium by Raise 3D is presented in 1 Kg reels and only in 1.75 mm diameter. The coils are shipped in a vacuum bag inside a cardboard box. In this way, the material is preserved without moisture to ensure optimal printing.