The Nanovia PETG CF pellets are characterized by excellent mechanical properties and great dimensional stability, which makes them ideal for the manufacturing of structural parts, including for outdoor uses under pronolged mechanical stress. The added carbon fiber increases the chemical (oil and hydrocarbons), UV and abrasion resistance of the 3D printed parts and makes them lighter, while also contributing to smooth extrusion free of jams. The base of the pellets is PETG, a non-toxic thermoplastic polymer known for its low molding temperature, heat resistance and durability.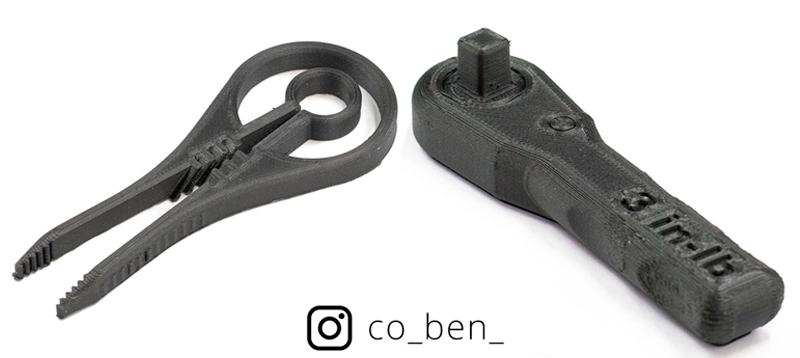 Image 1: Tools 3D printed with the Nanovia PETG CF pellets. Source: Nanovia.
Compared to ABS CF, a material similar in terms of applications, the PETG CF demonstrates progressive as opposed to sudden breakage. This will allow the user to change the 3D printed part before it breaks, thus avoiding the degradation of the device and allowing for better maintenance planning. 
The fact that this PETG CF comes is the form of pellets not only makes it a sustainable and slightly more affordable option than the PETG CF filament, but also offers numerous manufacturing possibilities. The Nanovia PETG CF pellets can not only be used for large scale manufacturing with a pellet extruder but also to make 3D printing filament with the help of a compact pellet extruder or to extrude directly onto a printing surface with the Mahor V4 pellet extruder mountable on any FDM 3D printer. The PETG CF pellets can also be used for injection molding.