Brozzl is a new company founded in Austria in 2019 with the aim of producing high quality nozzles. It stands out for manufacturing its nozzles in Europe using high precision machining and following the strictest quality controls. Thanks to this, all Brozzl nozzles have a tolerance of ±0.01 mm and a concentricity of less than 20 µm.
They also have an excellent surface finish, with an internal roughness (Ra) of less than 0.4. This guarantees the highest print quality and a better surface finish of the parts.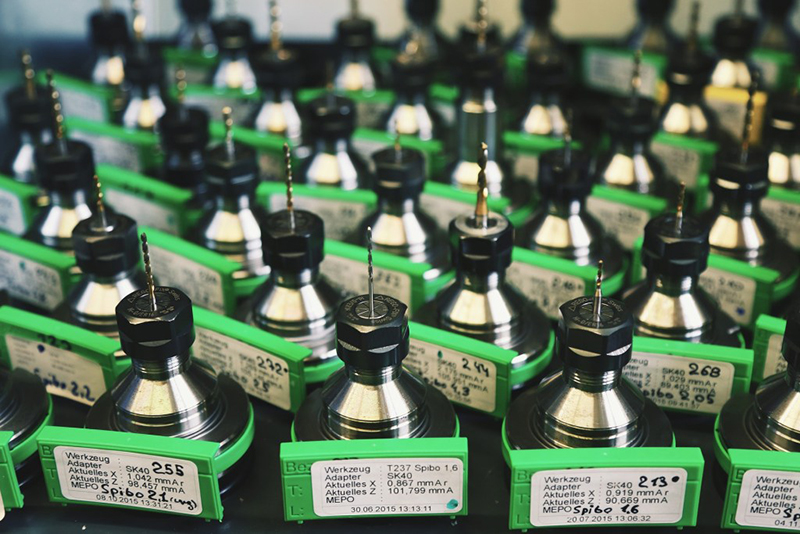 Image 1: Precision milling machines used by Brozzl. Source: Brozzl.com
The Mk8 type nozzles are, together with the RepRap/V6 type, probably the most popular nozzles on the market. They are present in some of the most popular printers such as Creality or Tevo.
Mk10 type nozzles are one of the less frequent types of nozzle, but they are present in some printers of well-known brands such as FlashForge, Qidi Tech, Wanhao or Monoprice. Unlike the Mk8 and V6, they have M7 threads instead of M6, which makes them incompatible with any of the other current systems. This larger diameter is due to the fact that the Mk10 system has been designed so that the PTFE tube directly leads the filament to the nozzle, partially penetrating it.
Brozzl's nozzles are available in 3 materials:
Brass Nozzles
They are the most common nozzles and the daily workhorse of any printer. They are the most economical nozzles and the ideal choice for working with materials such as ABS, PLA or PETG. It has a smooth surface with a low tendency to stick to the plastic, which guarantees excellent print quality.
Its main disadvantages are its low resistance to abrasion and that it does not allow the use of printing temperatures higher than 300 ºC.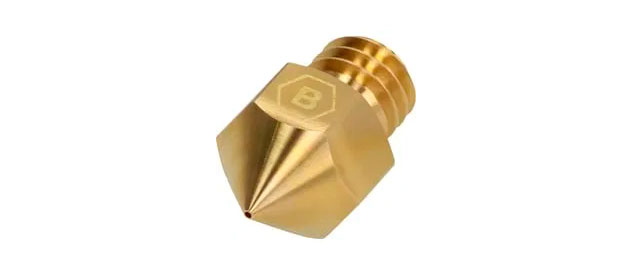 | | |
| --- | --- |
| Hardness | |
| Thermal Expansion | |
| Thermal Conductivity | |
| Max. Temperature | |
Image 2: Brass Nozzl Brozzl. Source: Brozzl.com
Nickel-plated copper nozzles
It is one of the less common nozzles but could be considered as a whole in one. It is the perfect choice when using a wide variety of materials and you do not want to continually change nozzles.
Its copper core gives it exceptional thermal performance, with one of the highest coefficients of thermal conductivity and resistance up to 500ºC, allowing any filament to be printed.
In addition, it has a nickel surface coating, which not only protects it from corrosion, but also gives it a non-stick finish and a high surface hardness that allows even abrasive filaments to be printed at high speed for long periods of time.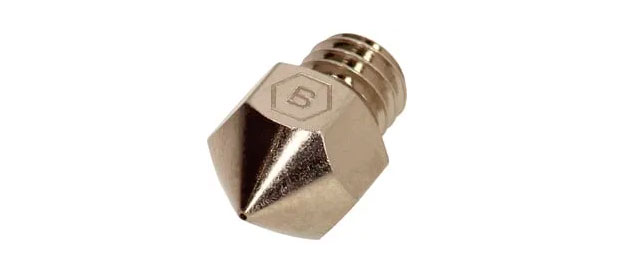 | | |
| --- | --- |
| Hardness | |
| Thermal Expansion | |
| Thermal Conductivity | |
| Max. Temperature | |
Image 3: Nickel-plated copper Brozzl nozzle. Source: Brozzl.com
Hardened Steel Nozzles
Hardened steel nozzles are the strongest of the three. This is the ideal choice when abrasive filaments are used on a regular basis.
However, their high hardness is not the only advantage, as they can withstand temperatures of up to 450°C, which is sufficient to print with  any filament.
Their main weakness is that they are prone to plastic sticking to their surface, which can be avoided by applying a coat of Slice Engineering's plastic repellent paint.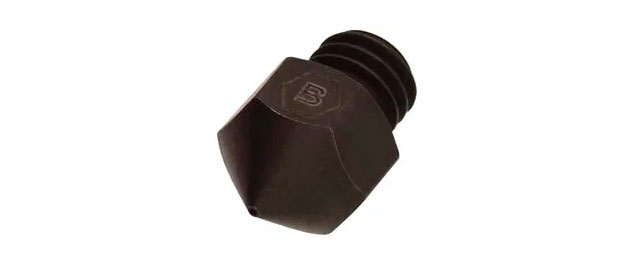 | | |
| --- | --- |
| Hardness | |
| Thermal Expansion | |
| Thermal Conductivity | |
| Max. Temperature | |
Image 4: Brozzl Nozzl made of hardened steel. Source: Brozzl.com
The combination of these three nozzles makes it possible to print all the materials available right now, whether you are looking for print quality, abrasive or high temperature materials.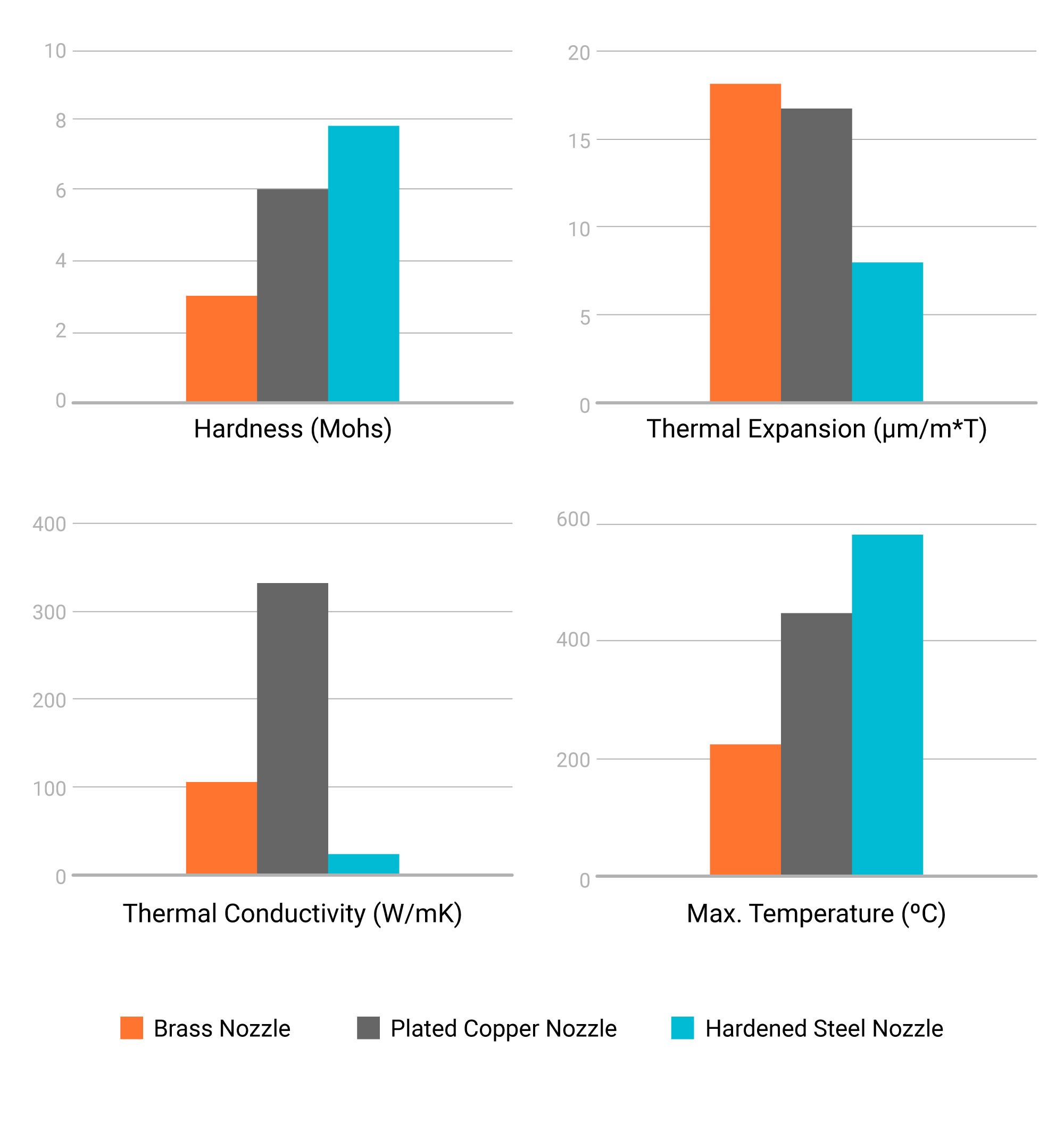 Image 5: Comparison of brass, nickel-plated copper and hardened steel nozzles.
Brass and hardened steel nozzles are available in sizes 0.2, 0.4, 0.6 and 0.8 mm, while Mk8 nickel-plated copper nozzles are available in 0.25, 0.4 ,0.6 and 0.8 mm.
Thanks to Brozzl, Mk8 and Mk10 system users have a wide variety of nozzles to cover virtually every need.