CEAD is a company specialised in 3D printing equipment for large-scale additive manufacturing. Thanks to technological advances in recent years, 3D printing or additive manufacturing is now a real alternative for production. The implementation of 3D printing in the production processes of large companies makes it possible to accelerate the workflow, creating flexible manufacturing and supply chains and thus optimising the efficiency of the production cycle.
CEAD has developed AM Flexbot, a flexible robot-based solution for large-scale 3D printing. AM Flexbot is a versatile system that provides the customer with various configurable options that can be adapted to their specific needs.
Video 1: CEAD AM Flexbot. Source: CEAD.
Precise control
AM Flexbot is equipped with a Comau NJ60-2.2 6-axis robotic arm, which has a payload of 60 kg and can lift up to an additional 20 kg.
This robot arm is optimised to use the Siemens Sinumerik 840D controller. Siemens Sinumerik 840D allows the customer to control the robot directly, providing very precise movement of the robotic arm. This controller is used for its quality and performance in aerospace applications and is the standard used for 5-axis milling equipment.
Compared to other control systems, Sinumerik 840D offers greater ease of use, precision, and does not require the knowledge of specific languages or the use of specific CAM software. The design to be manufactured can be carried out in any CAM software that allows G-Code export.
Extruder robot
The AM Flexbot solution includes a pellet extruder robot and a 2000 x 1200 mm print bed as standard, allowing the customer to produce large 3D printed parts.
The pellet extruder robot included with AM Flexbot is designed for seamless integration with the robotic arm and has a lightweight structure. It reaches a temperature of 400°C, making it suitable for processing virtually any thermoplastic, including engineering-grade materials or materials with carbon fibre or glass fibre fillers. Materials tested with AM Flexbot include ABS CF or GF, PA6 CF, PE, PEEK CF, PEKK CF, PET CF or GF, PETG, PESU CF, PP GF or PPS CF among others.
Video 2: 3D printing test with different materials on AM Flexbot. Source: CEAD.
The AM Flexbot pellet extruder robot has a pellet storage section and a system to automatically transport the pellets to the melting area. In addition, AM Flexbot has a pellet drying system to keep the materials in optimum condition and ensure manufacturing quality.
The AM Flexbot extruder robot is developed for intensive use, ensuring reliable and continuous operation.
Manufacturing base
AM Flexbot has a robust manufacturing base that provides a rigid and stable surface, optimised to accommodate large 3D printed parts..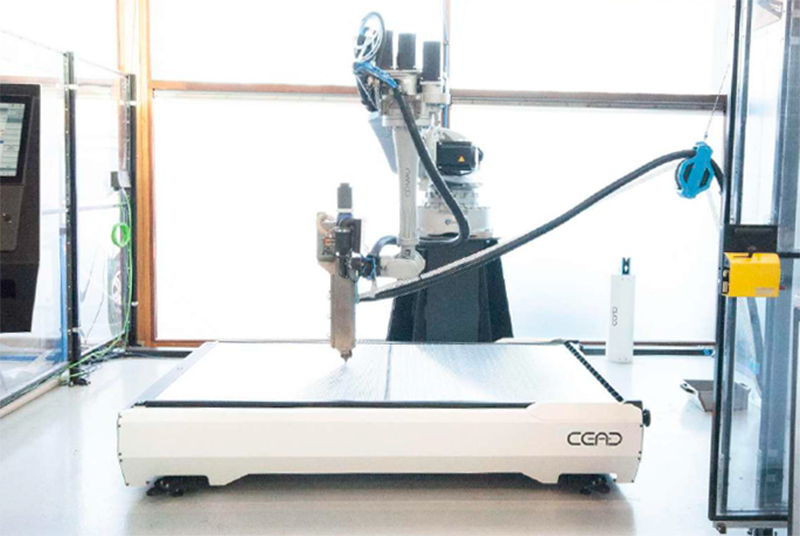 Image 1: AM Flexbot extruder robot. Source: CEAD.
This printing base has an innovative structure developed by CEAD. Thanks to its unique design consisting of aluminium profiles, a mechanical bond is created between the printed object and the printing surface during the manufacturing process. However, the structure of the base has fixings that allow this bond to be broken, making the 3D printed part easily detachable once it is finished.
Security 
AM Flexbot has a 5000 x 3000 mm safety cage (default), which includes a 3500 mm opening door and a locking mechanism. However, the design of the structure and its dimensions can be modified to suit the customer's needs.
The design of the AM Flexbot safety cage is compliant with ISO 13857, ISO 14120, ISO 138491 and ISO
10218-1.
Modular system
AM Flexbot is presented as a modular system that can be adapted to the customer's needs for specific applications. Its versatility is such that it is even possible to expand the system by implementing additional functions such as a rotary table, additional robots or other manufacturing processes.
AM Flexbot makes it possible, for example, to combine 3D printing and CNC machining in one automated process. This combination is extremely useful in the manufacture of moulds and tools, and allows the customer to achieve the required finish while optimising the manufacturing process.
Without a doubt, AM Flexbot is ideal for companies looking for a versatile machine that adapts to their needs to optimise their production process. For more information about AM Flexbot, its features, applications and possible additional functions, please contact us.