PolyMax™ is a family of advanced 3D printing filaments produced with Polymaker's nano-reinforcement technology, to provide exceptional mechanical properties and print quality.
Polymaker's PolyMax™ PETG filament is a thermoplastic copolyester (extruded polyethylene terephthalate glycol copolyester). Unlike PET filaments, it does not crystallize when heated, so it is very hard and flexible, in addition to its well-known chemical resistance (it is resistant to water, acids, alkalis and alcohols).
The filaments PolyMax™ PETG are a modified version of the simpler PET; it is a non-toxic thermoplastic polymer used in the manufacture of clothing and products such as containers. PETG filaments are gaining a lot of popularity due to its low melting temperature and durability, making it a good alternative to any ABS or Nylon.
But the advantages of PolyMax™ PETG go further, as it offers better mechanical properties than any other standard PETG, making it a good candidate for a wide range of applications even in the industrial sector.
Video 1: Presentation of PolyMax™ PETG. Source: Polymaker.
These improved mechanical properties are due to the nano-reinforcement technology developed by Polymaker. Nano-reinforcement technology is applied to produce filaments with excellent mechanical properties and high print quality. The use of this technology drastically improves the toughness of the material, increasing its resistance to impact significantly.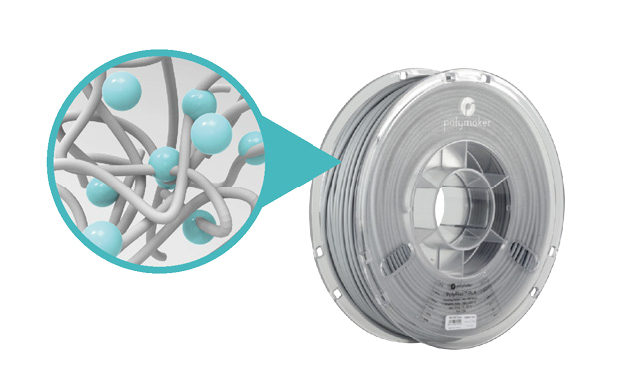 Image 1: Nanotechnology reinforcement. Source: Polymaker.
The pieces obtained with the PolyMax™ PETG filament have excellent mechanical properties, but with a printing facility similar to that of PLA.
PLA and PETG are two of the most common materials in the world of 3D printing thanks to their ease of printing, good results and wide range of colours. In addition, PLA is biodegradable and PETG is recyclable, and neither material emits toxic fumes or odours.
Both materials show many similar properties. On a mechanical level, PETG has a better behaviour, with a much higher elastic module than PLA, but as a disadvantage PETG scratches more easily. In terms of thermal resistance, PETG achieves a lower value than ABS, but higher than the vast majority of PLA.
When making parts for outdoor use, PolyMax™ PETG by Polymaker is more resistant to the action of the sun, rain and cold. When printing complex parts, with supports, it is usually easier with PLA, due to the greater difficulty in removing the supports from the PETG due to its great adhesion between layers.
PolyMax™ PETG experiences low shrinkage so it is very easy to create 3D prints with large surfaces and it adheres easily to glass platforms, Buildtak, BuildTak FlexPlate, etc, so the warping effect is practically nil.
PolyMax™ PETG is available in several colours: Black or White; and in 1.75 mm and 2.85 mm diameter.
The packaging with which Polymaker presents its filaments is enormously studied and cared for to preserve the quality and the state of its filaments. In this case, PolyMax™ PETG is presented inside a vacuum-sealed bag together with a desiccant bag to prevent the filament from getting wet. This bag is self-sealing, so once the filament has been used, it can be put back in the bag. In addition, all of this is included inside a high quality printed box, to avoid knocks and breakage during shipping.
PolyMax™ Polymaker's PETG is an ideal material for the manufacture of parts that require PETG's own characteristics and superior mechanical properties. It is often used for spare parts, functional prototypes or end products.