Raise3D is one of the leading manufacturers of 3D FDM printers and accessories. Since its inception, it has been committed to offering high quality 3D printers, with innovative components and operating systems, always maintaining an adequate sale price for most professional users.
Currently it offers a wide catalog of high quality filaments: PLA, ABS, ASA, PC, PETG and PVA.
ASA (Acrylononetrile Styrene Acrylate) is an amorphous thermoplastic terpolymer material similar to ABS, increasingly common in the world of 3D printing.
ABS is the most used material in 3D printing to make resistant and functional elements, but it is prone to the warping effect, especially when making large parts, something that is solved with the use of 3D printers with a temperature-controlled printing chamber. Another problem that ABS presents is the yellowing or discoloration that originates from being in contact with weather environments. All the problems mentioned above are solved with the appearance of the ASA.
ASA is named as engineering plastic for maintaining its appearance and impact resistance even after being exposed to long periods of time outdoors, in rain, in cold, and in salty sea water. This material has a high dimensional stability (mechanical resistance), a high glass transition temperature and good chemical resistance, making it a material widely used in the main sectors of the industry, such as in the automotive sector.
ASA Premium Raise 3D filament combines mechanical robustness, UV resistance, water resistance and a great finish (Doesn't gets "yellow" over time).
This material is indicated to make final pieces for machinery or durable prototypes for use outdoors in the open air, as they will maintain their shape and color over time.
ASA Premium filament is slightly easier to print than ABS, especially with large parts.
ASA Premium Raise 3D Filament has been designed and developed with the aim of offering the highest quality and excellent compatibility with Raise 3D printers. To do this, the material is tested by the manufacturer until it finds the parameters that best fit to achieve an optimal impression.
Raise 3D has developed a lamination software, Idea Maker, in which it includes a series of predefined settings for different materials, based on the data obtained in its tests. These presets include the one for the Raise 3D ASA Premium; which greatly facilitates and speeds up the printing process.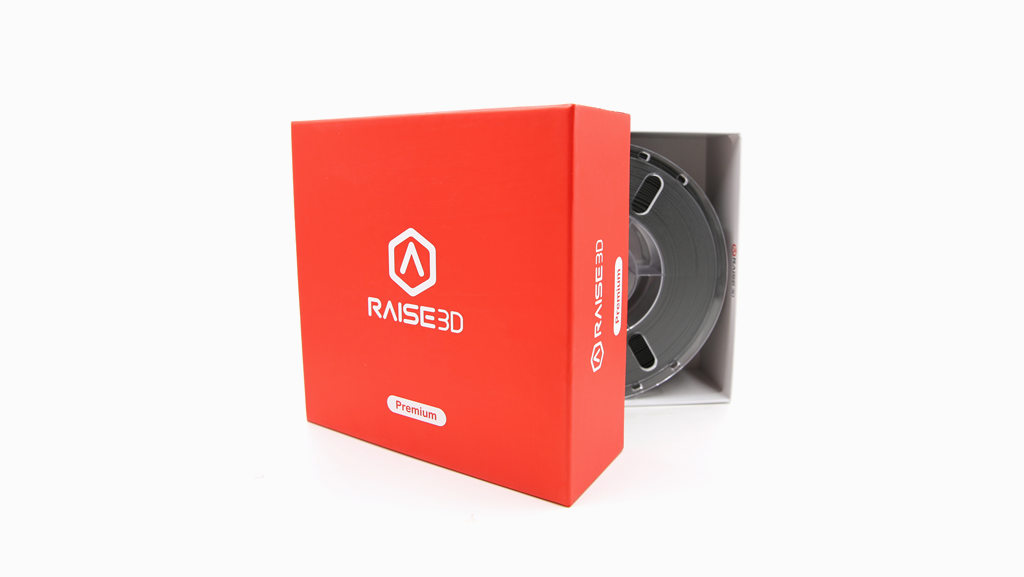 Raise 3D ASA Premium comes in 1kg reels and only 1.75mm diameter. The coils are shipped in a vacuum bag inside a cardboard box. In this way, the material is preserved without moisture to ensure optimal printing.