Markforged Mark X is summarized in three characteristics: Resistance, precision and beauty.

With the professional 3D printer Mark X, rugged parts can be obtained thanks to the latest continuous carbon fiber printing technology. Mark X offers an incredible print resolution, close to those obtained in parts by SLA or parts manufactured by injection.
It has a laser tolerance control system to ensure high accuracy.
The pieces obtained in the Mark X printer with Onyx material can be used as final pieces, with a smooth surface and an elegant black color, without appreciating the layer height effect of standard FFF technology printers.
GREAT PARTS WITH GREAT RESOLUTION
Markforged Mark X features high volume and high print resolution. With a print size of 330x250x200 mm (XYZ) and a layer height of 50 microns resolution, large parts with a large surface finish can be achieved next to injection molding parts.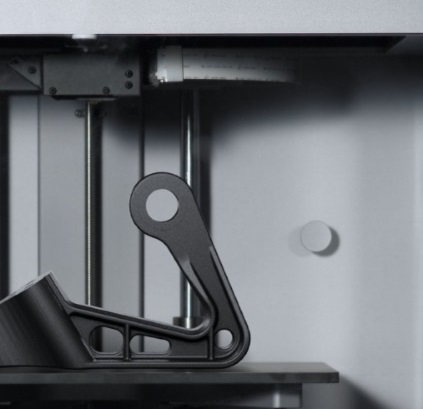 The professional Mark X 3D printer makes it possible to obtain pieces of unmatched quality and precision. Part parts can be scanned in half-press using the "Eiger" cloud-based software, and the laser displacement sensor placed on the print head. This inspection process makes it possible to ensure dimensional accuracy at the most critical tolerances at any point in the print. If an error is detected, a warning will be sent and the printing can be canceled remotely, saving time and material.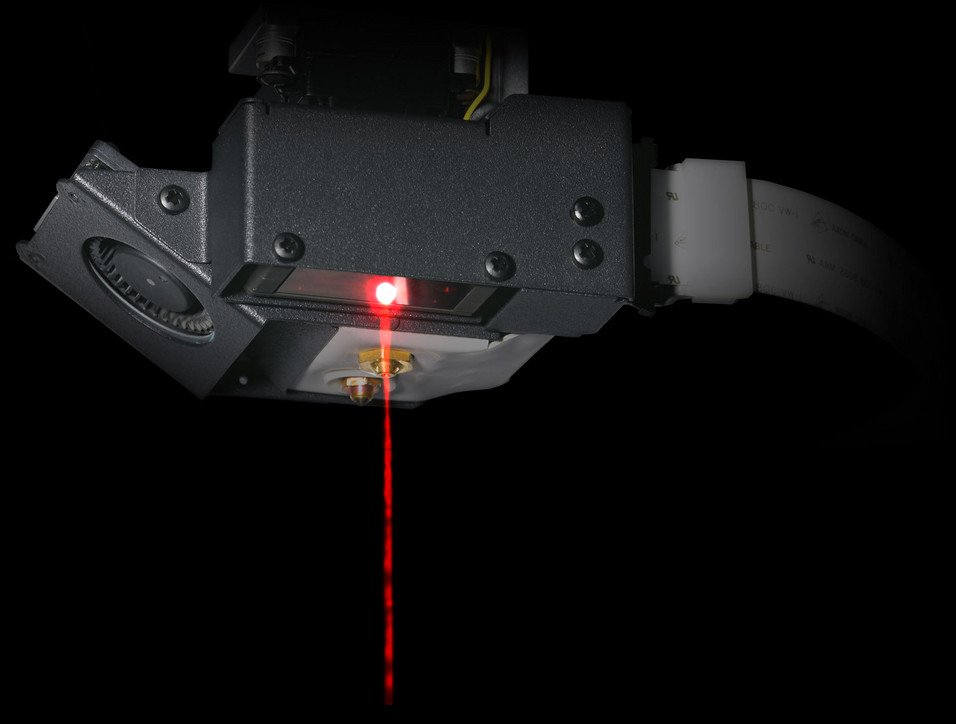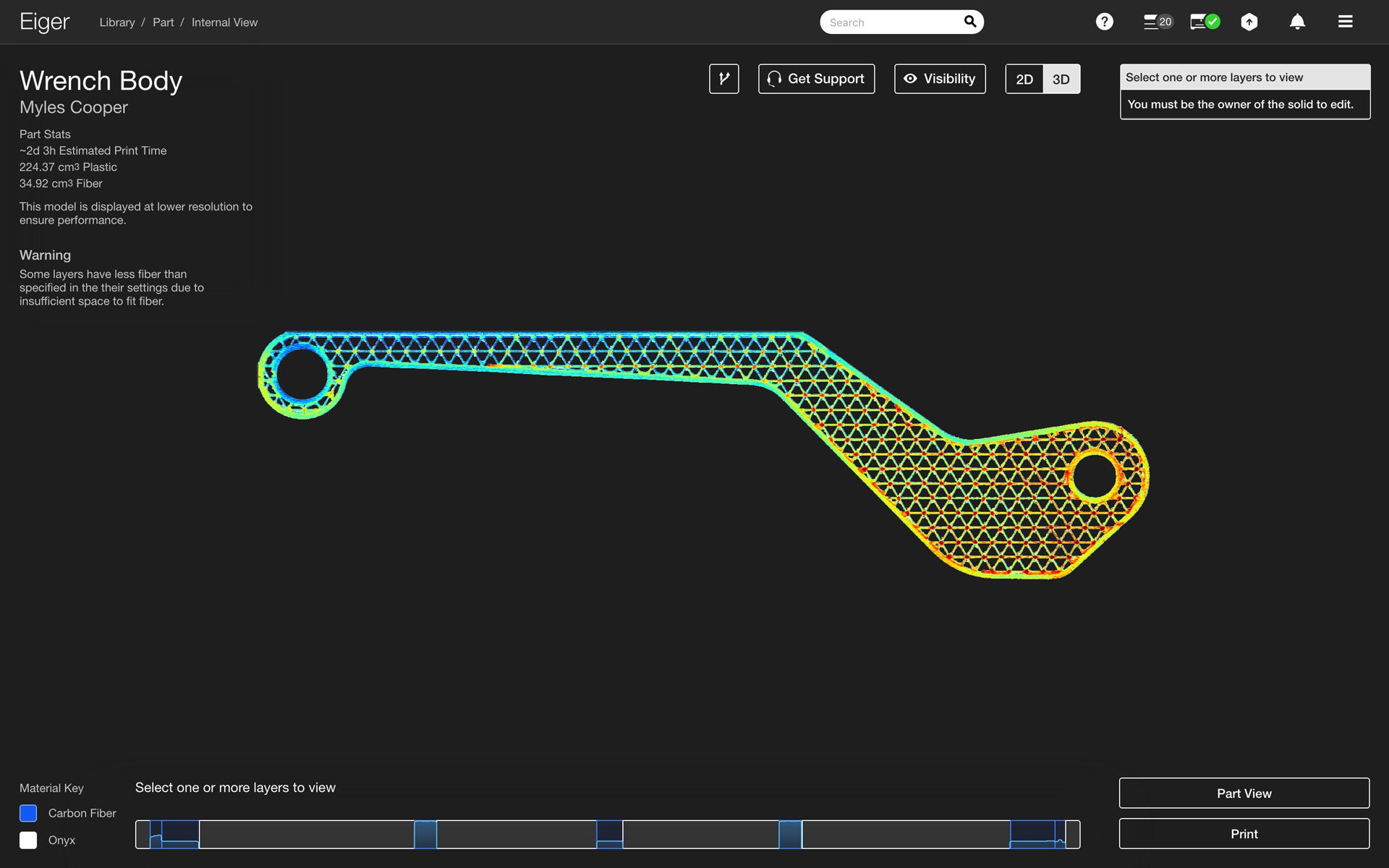 This industrial 3D printer is a alternative for many applications in metal fabrication, since you can get parts as reliable as the CNC. One of the great revolutions of Makerforged is the 3D printing with material contribution. You can combine materials such as Nylon, Onyx, Carbon Fiber, Kevlar and Fiberglass. In this way light and resistant parts (mechanically and abrasion) are achieved, with a strength-to-weight ratio superior to Aluminum 6061.
The 3D Mark X printer allows pausing and resuming prints from the same point in a totally accurate way.
The materials that can be used with the Markforged Mark X for industrial quality are as follows:
Carbon fiber: Offers the highest resistance to weight and higher thermal conductivity. Perfect for applications requiring high rigidity and strength.
Kevlar: This is the most flexible material with the highest resistance to abrasion. Ideal for durable and impact resistant parts.
Fiberglass: The most economical material, with the strength of carbon fiber, but with 40% of rigidity and double of weight. It is the material suitable for resistant parts.
HSHT Fiberglass (High Temperature): High strength and ideal for parts requiring high temperature environments (above 105 °C).
Nylon: More resistant and durable than ABS and PLA. It has a low coefficient of friction and a high melting temperature. Ideal for parts such as gears and hinges.
Onyx: Features the hardness of nylon and the rigidity of fiber-reinforced plastic, with a matt black finish. Ideal for applications requiring high performance.

The industrial 3D printer Mark X is therefore one of the most powerful in the 3D printing market FFF (Fused Filament Fabrication) / Composite Filament Fabrication (CFF).