Formfutura is a renowned manufacturer of 3D printing materials focused on the development of filaments for 3D FDM printing. Formfutura works continuously on the development of sustainable materials, such as those of the EasyCork range.
EasyCork is the range of filaments based on PLA and cork fibres. PLA (Polylactic Acid) is a biodegradable plastic obtained from natural resources. In particular, it is obtained from starch extracted from corn, beet and wheat.
The choice of the filament to be used in each project can contribute to a more sustainable future. The use of biodegradable thermoplastics such as PLA or filaments composed of PLA and natural fibres, has a lower impact on the environment than other thermoplastics derived from fossil fuels, such as ABS.
PLA is one of the most widely used materials in 3D printing today because it does not give off harmful gases and because it is not necessary to have a 3D printer with a hot bed, which makes it very easy to print with it on any FDM technology 3D printer using the standard PLA configuration.
Thanks to its PLA base, EasyCork filaments are very easy to print and do not have warping even when printed on 3D FDM printers that do not have a hot bed.
EasyCork contains a filling of approximately 30% cork fibres. Cork is the bark of the cork tree, a plant tissue that in botany is called felema and covers the tree trunk.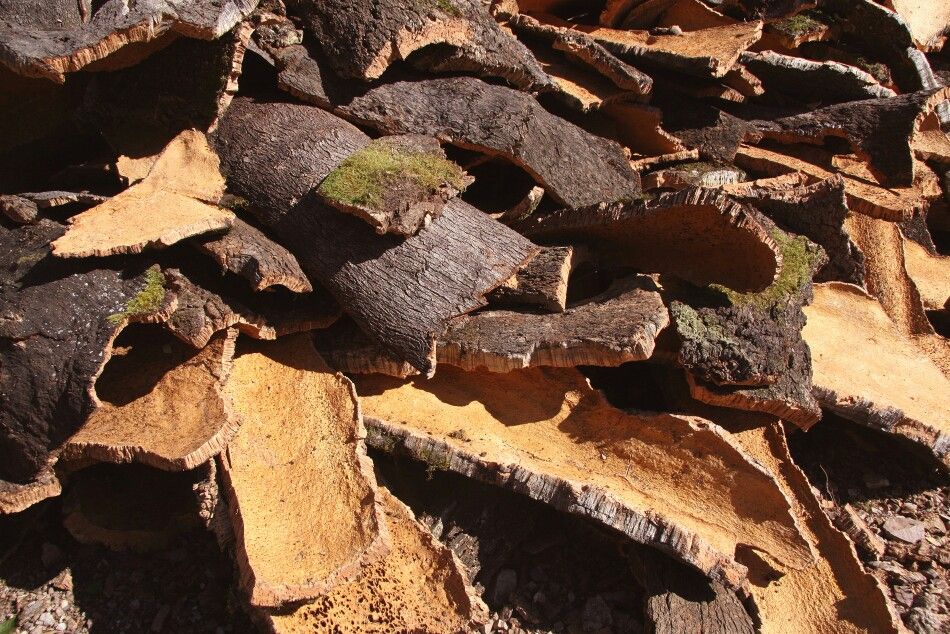 Image 1: Cork oak bark. Source: Pinterest.
Cork is a material that has a unique set of properties:
Lightness: Cork is a material with a low density.
Elasticity: This material can be compressed to almost half its length without losing any flexibility, and recovers its shape and volume as soon as it is no longer being pressed.
High coefficient of friction: The surface of the cork is covered by micro suckers that allow it to adhere strongly and make it difficult to slide.
Impermeability: the diffusion of liquids and gases through the cork is very difficult, thanks to the suberine and zeroides present in the walls of its cells, the cork is practically impermeable to liquids and gases. Its resistance to humidity allows it to age without deteriorating.
High calorific value: the capacity of cork to generate heat is equivalent to that of vegetable coal, around 7000 Kcal/kg.
Thermal insulation: It has a resistance to the passage of heat thirty times greater than that of concrete.
Thanks to the filling of cork fibres, EasyCorck filaments have inherited some of the properties of this material. EasyCork filaments are lightweight, with a density of 1,027 g/cm3, and impact resistant. In addition, the result once printed offers an aesthetic similar to cork, with a matt textured surface.
This finish can vary, like other filaments with wood fibres, depending on the printing temperature; different tones or veins can be generated in the same piece by playing with the printing temperature parameters. For more information on this subject, we recommend consulting the following article.
Despite the particle load, EasyCork filaments do not require the use of a nozzle with an outlet diameter greater than 0.5 mm, nor a hardened steel nozzle like other loaded filaments. This is because the filler particles in EasyCork filaments are non-abrasive and very small in size, allowing for 3D printing using a standard brass nozzle without the danger of abrasion or clogging.
EasyCork filaments are particularly suitable for 3D printing of decorative elements. By combining the new geometries that can be produced through 3D printing and the various surface finish possibilities offered by EasyCork, very aesthetic and striking results can be achieved.
By using materials such as standard PLA for artistic or decorative applications, coating lines and other imperfections or manifestations of FDM manufacturing technology can be clearly distinguished and can affect the result of the parts by incurring a longer post-processing time to achieve the desired finish. The natural texture and grain of EasyCork filaments smoothes out these lines and defects.
Another field of application for this material is architecture. In the architectural sector, it is often necessary to produce scale models of each project. To correctly visualize the design, as well as the construction materials, it is important that the model is as faithful as possible to reality. Sometimes it is complicated to find materials that correctly simulate real ones and that allow a good level of detail and finish.
Thanks to the filaments of the EasyCork family it is possible to find filaments that realistically simulate the appearance and texture of cork.
EasyCork comes in 2 colours: Light and dark, and in diameters of 1.75 mm and 2.85 mm. EasyCork does not owe its colour to synthetic dyes, but the shade is given by its composition and filling. Due to its nature, the colour may vary slightly from one reel to another.
EasyCork packaging is environmentally friendly. EasyCork filaments are presented on reels of recycled cardboard, which are easy to recycle and dispose of. These reels are in turn packed in recycled cardboard boxes.
Due to its ease of printing and its spectacular finish, this filament is ideal for architectural models and artistic or decorative applications.