Addnorth is a Swedish manufacturer of filaments for 3D printing, renowned for producing very high quality filaments, as well as for the strong development of materials for applications in science and engineering.
PLA Textura™ is a filament based on PLA and plant fibre particles (cellulose) which gives this material a truly striking matt finish.
This cellulose filling, besides creating the matt surface, also makes the layers barely visible without compromising the degree of detail of the 3D printed piece.
The PLA Textura™ filament has a PLA (polylactic acid) base. PLA (Polylactic Acid) is a biodegradable plastic obtained from natural resources. In particular, it is obtained from starch extracted from corn, beet and wheat. PLA is one of the most widely used materials in 3D printing today because it does not give off harmful gases and because it is not necessary to have a 3D printer with a hot bed, which makes it very easy to print with.
For certain applications or projects, specific finishes or textures may be required. This happens, for example, in the field of architecture, where it is sometimes complicated to find materials that correctly simulate real ones and allow a good level of detail and finish.
Thanks to the filaments of the Textura™ family it is possible to find filaments that simulate plaster, slate, or other materials used in the world of construction.
The finishes of the filaments of the PLA Textura™ family can also be very useful in the field of creating artistic pieces. By using materials such as standard PLA, layer lines and other imperfections or manifestations of FDM manufacturing technology can be clearly distinguished, which can affect the result of the pieces by incurring a longer post-processing time to achieve the desired finish. The matt texture of the PLA filament Textura™ conceals until these lines and defects almost disappear.
Another advantage for the development of pieces with artistic applications, is the ease of post-processing of these materials, since it is possible to cover with different types of paint the surface of the pieces printed with PLA Textura™.
As for the design and decoration sector, PLA Textura™ filaments offer an ideal texture for the manufacture of minimal cut pieces such as lamps, vases and other decoration items. If a finish with a certain gloss is desired, it is recommended to use PLA Textura™ Flare, which has a wider range of colours and a matt texture with metallic flashes.
Furthermore, something that is increasingly valued in the product design sector is sustainability and the search for environmentally friendly materials, which is why the filaments of the PLA Textura™ range are an option to be considered.
All these characteristics make the PLA Textura™ filament an ideal material for the manufacture of models in the architecture sector and for the development of artistic or decorative pieces.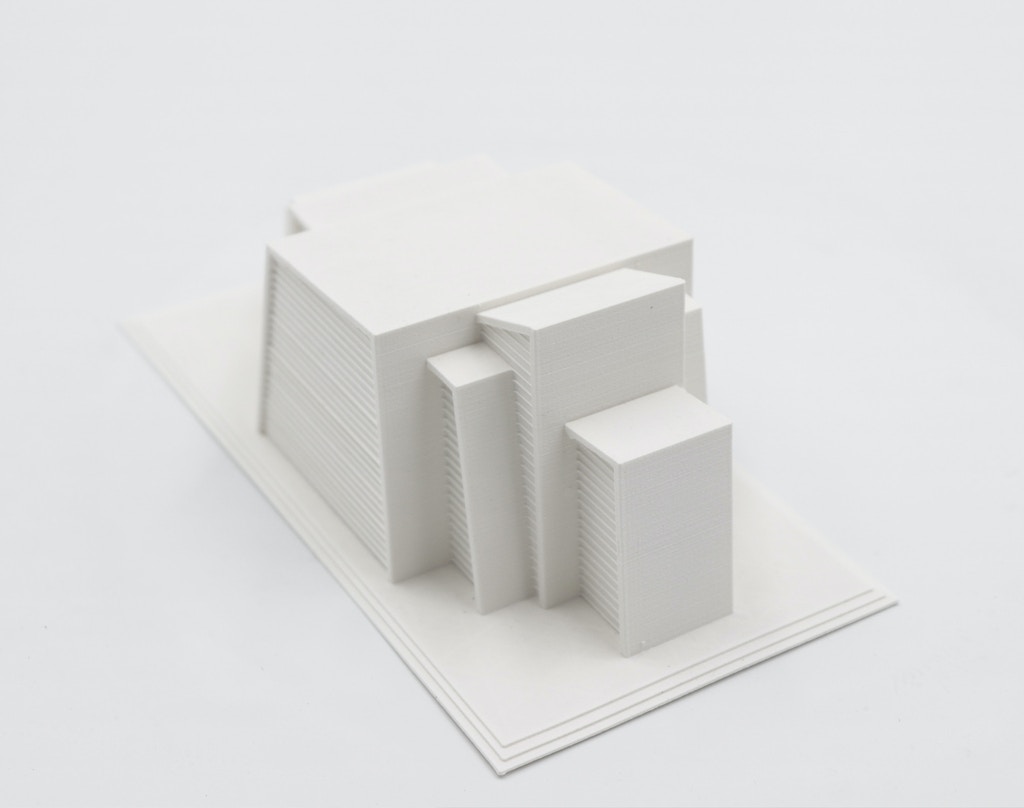 Image 1. Architectural model printed with white PLA Textura™. Source: Addnorth.
Due to the cellulose load of its composition, it is recommended to print this filament with a nozzle of at least 0.5 mm output diameter, although it is possible to carry out successful printing using a 0.4 mm nozzle. In case of printing large objects (prints of more than 5 hours) using a 0.4 mm nozzle, it is recommended to print at low temperatures within the temperature range recommended by the manufacturer (between 185 and 190 ºC), keep retractions to a minimum and turn off the coating fan.
Despite the particle load it contains, PLA Textura™ does not require the use of a hardened steel nozzle like other loaded filaments. This is because the plant particles that make up the PLA Textura™ are not abrasive, and therefore allow printing using a standard brass nozzle.
The Addnorth PLA Textura™ filament has been approved as a valid filament for direct food contact (FDA*).
Addnorth presents this filament in a self-sealing plastic bag, perfect for keeping the stored filament free of moisture. It is advisable to store the filament in the bag with a desiccant bag whenever the filament is not in use.
Due to its easy printing and spectacular finish, this filament is ideal for architectural models and sculptural or decorative applications.
*The FDA certificate is valid for the raw material, in this case, PLA filament Textura™ from Addnorth.