The Olsson Block is manufactured by the Swedish company 3DVerkstan that has more than 20 years of experience in the world of 3D printing and has a great international reputation as it collaborates with leading companies in the market such as FormLabs and Ultimaker.
Anders Olsson is the architect of the Olsson Block for the Ultimaker 2/2+/2 Extended 3D printer. Anders is a research engineer at the University of Uppsala (Sweden) who performs experiments with neutron particles in which he needs to absorb them. For this process he used a filament of Boron Carbide (B4C), a material made by himself with a Filastruder. But he was faced with the need to be able to exchange the nozzles with others of different diameters and in a faster way, which led him to create a block to replace the original, which has a 0.40mm nozzle integrated. Anders shared his invention with Ultimaker Community, in which he caused such an impact that he went from being an experimental block for his own use, to a block marketed worldwide and that Ultimaker later incorporated in his Ultimaker 2.
The Olsson Block allows the Ultimaker 2 to be updated in such a way that it makes it a versatile 3D printer. Once installed, the change of nozzle is done in a few minutes and very easily because you can unscrew and screw the nozzles very easily), something that with the original block is a very laborious process to have to change the whole. A part, this kit contains 4 nozzles of different diameters (0.25mm, 0.40mm, 0.60mm, 0.80mm) to cover all types of 3D prints, small pieces with many details (0.25mm), pieces made of filaments containing fibers ( 0.60mm) or large pieces in which you want to reduce the manufacturing time (0.80mm).
In case of using very abrasive materials (Nylon CF15, Carbon fiber filament, Nylon Strong...) it is advisable to use thel Nozzle Olsson Ruby, a brass nozzle with the ruby tip, which is the third hardest material that exists behind the cubic boron nitride and diamond, thus solving the problem of wear that these materials present to a nozzle of normal brass. Its hardness is such that it doesn't show any wear after consuming 8kg of carbon fiber filament.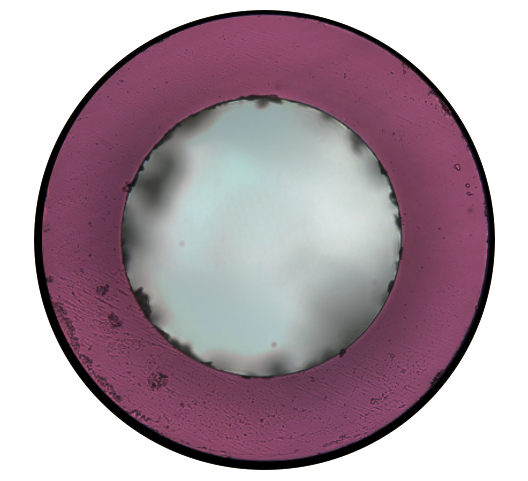 Image 1: The Nozzle Olsson Ruby does not show wear after more than 8kg of carbon fiber, the dark parts are carbon fiber debris. Source: Olsson Ruby
The Olsson Block Kit also contains all the necessary tools to make the change of the block, except the allen key that can be purchased from the Ultimaker 2 version itself. The whole assembly process is explained in the section of Usage Tips.