The basic operation of a heatsink for a 3D printing hotend consists of heat dissipation (which comes from the heater or heater block) to the air, maximizing the air contact surface to facilitate the dissipation of heat to the air as fast as possible. To assist in this cooling process, an axial fan is adapted to favor cooling.
The main areas of an extruder are the heater block and the dissipation zone, although these are in turn formed by several parts (heatbreak, block, nozzle). To understand the basic functioning of the filament extrusion process in 3D printers, it is essential to understand the functionality of both zones. The filament enters first through the cold zone of the hotend (thermal dissipation zone), then passes through the heater, softens and ends up coming out through the nozzle or nozzle hardening again.
The dissipation zone is very important in the whole of the hotend, since it dissipates the heat of the filament that comes from the heating zone. In the event that the heat does not dissipate properly in that area, the filament would be heated by softening too much and preventing the correct progression of the filament along the dissipation zone of the extruder (due to dilation and loss of consistency) , which would eventually generate a plastic ball that would cause a jam inside.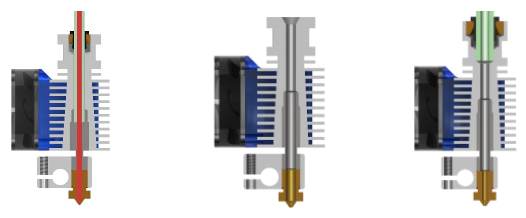 Image 1: Graphic HotEnd v6 Universal 1.75mm, Direct 3mm and Bowden 3mm. Source: E3D
The Original E3D v6 heatsink is therefore a key element among all components of the HotEnd v6 E3D Original. Depending on the type of hotend used, one type of heatsink or other may be required. If the hotend is 1.75 mm, the Universal version (valid for direct drive type and bowden) is required. If, on the other hand, the hotend is filament diameter 2.85 /3 mm, the direct or bowden model must be selected, depending on the ratio of the filament extruder itself to the hotend itself.