The Nylon FX256 (PA12) is the creation of the powerful manufacturer Fillamentum, which stands out for a wide variety of materials and colors, for its perfect winding and for the quality of its products. The FX256 Nylon has great impact resistance, flexibility and great dimensional stability.
This type of polyamide is widely used in automotive, machinery and industry since it combines mechanical strength, flexibility and chemical resistance (oils, greases, gasoline ...) and superior thermal. Its tensile deformation with breakage is greater than 50% which makes it one of the filaments with greater resistance to fatigue. On the other hand it presents a low density in comparison to the rest of materials of the 3D printing, giving a great weight advantage to all the pieces that are manufactured with this material. The main applications are usually in metal replacement applications, such as bearings, gears, pulleys, sprockets and in industrial machinery for damping. 
The most outstanding feature of the filament for 3D printing Nylon FX256 is that it supports up to 140ºC of temperature without softening without load and up to 110ºC with a load of 0.45MPa which is a great advantage over the rest of filaments used in 3D printing. Another quality that stands out from this nylon is the high resistance to impact, even at very low temperatures (-40ºC) which, combined with a low humidity absorption, allows parts to be made for cold environments.
The FX256 (PA12) is a superior performance filament, which needs to be used with fixative spray, such as Dimafix or PrintaFix, high adhesion sprays that prevent the warping effect from occurring. Another option is to use Magigoo PA, an adhesive developed specifically for polyamides that is an ideal solution especially when printing large parts.
The finish of this filament is quite smooth which gives it low friction properties (large sliding).
The Nylon FX256 (PA12) filament is available in several colours: Natural, Black, Red, Blue and Metallic Grey. The natural colour can be manually dyed with RIT dyes, and any colour can be obtained, and even create gradients and other colour combinations on the pieces. However, when using dyes it can be difficult to achieve a uniform tone; something important in many applications. In these cases, it is recommended to purchase the FX256 Nylon filament in one of the available colours to obtain pieces with a uniform shade in all areas.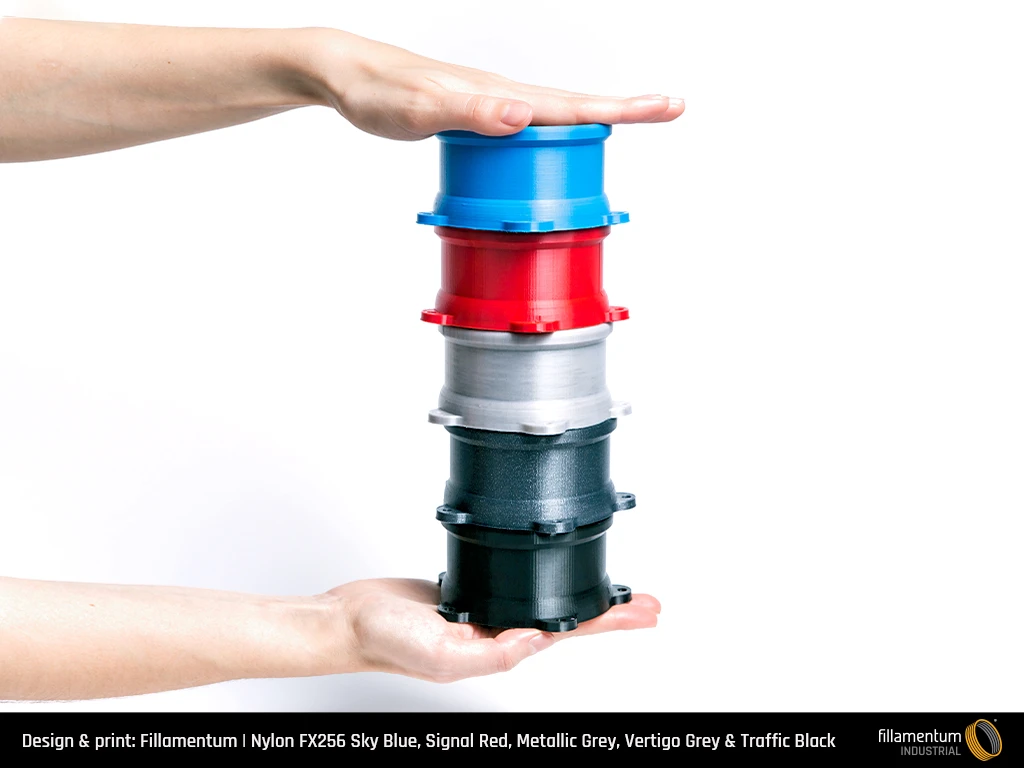 Image 1: Parts printed with the different colours available in Nylon FX256. Source: Fillamentum.
Each Nylon FX256 filament coil (1.75mm or 2.85mm) contains 750 grams of filament and although this is one of the nylon filaments with less moisture absorption, it's advisable to always store it in its airtight bag after each printing and in the case of have a filament dryer dry for 2-3 hours at approximately 80 ° C.