In 3D printing it is very important to know at all times in what state is the work room and the material, more specifically the temperature and humidity. That is why we recommend the use of the temperature and humidity monitor.
Maintaining stable the temperature of the space where the 3D printer is located and the filament is key so as not to have deviations in the configuration and to deteriorate the material, since, as many users of 3D printers the variation of the temperature of 5 ºC of the environment It can affect the quality of the realization of a piece, becoming a failed impression.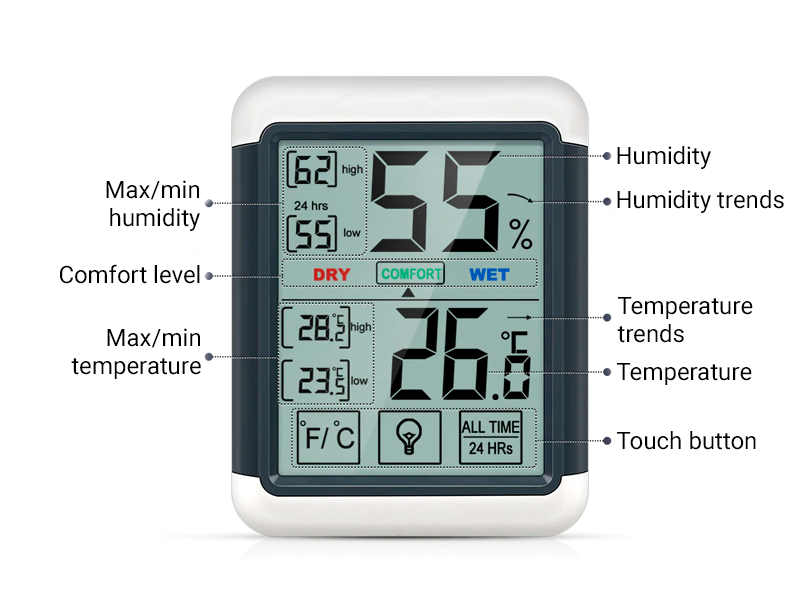 Image 1: Measures of the digital temperature and humidity monitor
More important is the relative humidity contained in the filament, if the percentage is high, when doing work appear the typical problems due to excess concentration of moisture. This moisture affects the final mechanical properties of the part and causes a soft and many-pored surface finish, caused during printing when the water inside the filament suddenly evaporates at the exit of the extruder. This water can oxidize certain elements of the extruder, such as hardened steel nozzle. Therefore, it is advisable to use the temperature and humidity meter, which displays the current, maximum and minimum humidity, among other values, on its screen. To make the reading more accurate, the filament and the meter should be placed inside a transparent container for 30 minutes. The ideal relative humidity value is 10 - 12%, especially in the case of advanced materials or nylons.
The temperature and humidity meter is made of a durable and resistant plastic material (white ABS)  and a clear vision LCD screen. This screen shows the current measurement, the maximum and minimum temperature (º Fahrenheit or º Celsius) and the relative humidity (%).