Many users of 3D printers need to complement their production with different machines to cover their entire market and offer a service that stands out from the rest. One of those machines is the laser cutter, a tool that complements the work that can be done by a 3D printer, with which you can cut and burn a large amount of materials.
The conventional laser cutter is usually a machine of industrial use, high price and with a complex software that makes difficult its use to the personnel that is not specialized in this type of machinery. For these reasons, a German company has developed the laser cutter Mr Beam II, an alternative to traditional laser cutters, applicable to a wide variety of jobs and materials, but, in turn, very easy to use.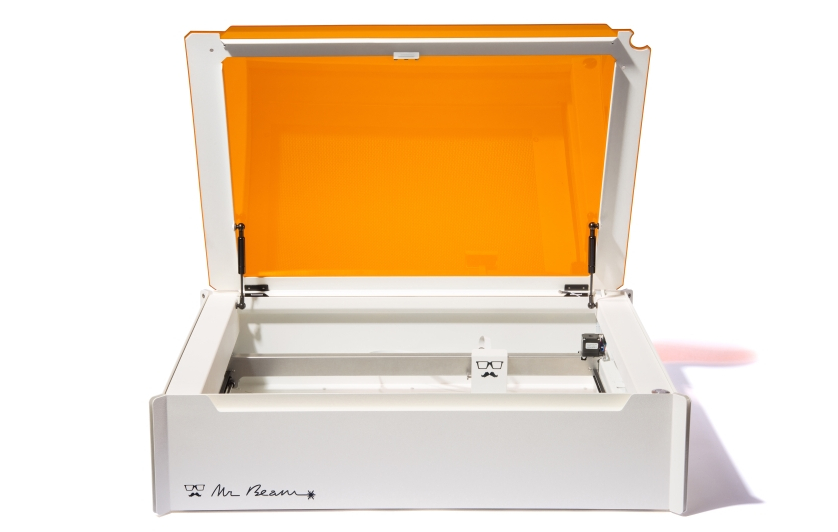 Image 1: Mr Beam II laser cutter- Source: Mr Beam
The laser cutter Mr Beam II is delivered practically ready to use, you just have to connect the laser head, the air filtering system and load your web application the file with the shape you want to cut or burn. Thanks to this and its integrated WLAN, it allows a fast and uninterrupted connection from anywhere.
This laser cutter has a short wave laser of 5W (450 nm) and class 1, free of danger for the user, a work surface of 500 mm x 390 mm, metal housing with a transparent safety cover covered with a foil protective, integrated camera, air filtering system (optional) and CE certificate.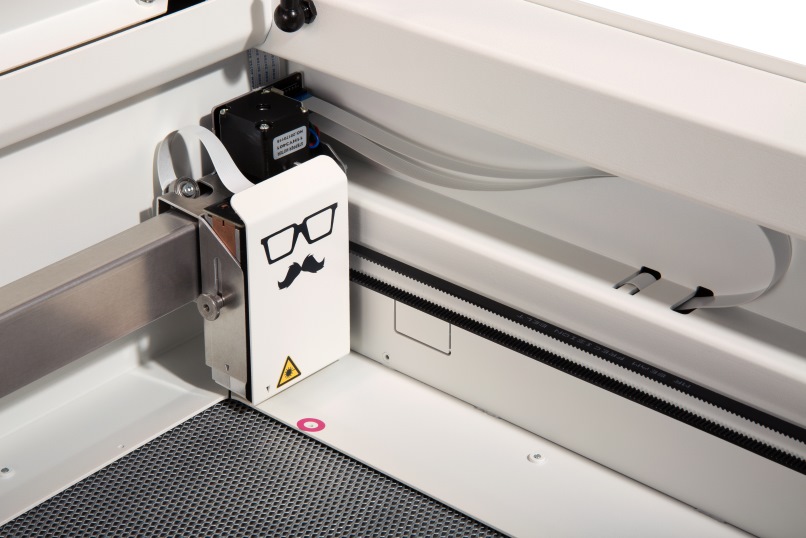 Image 2: Laser head. Source: Mr Beam
To make the Mr Beam II easier to use, it has a camera in the security lid that facilitates the alignment of the design you want to cut or burn with respect to the sheet of material. When the lid is open, the camera takes a picture of the work surface every few seconds and transmits the image directly to the web application. Through this, it directly adjusts the position and size of the design, something new in this type of machines. In addition, this allows you to accurately record the desired area or make the most of the material you want to cut, avoiding pieces of material that can not be reused.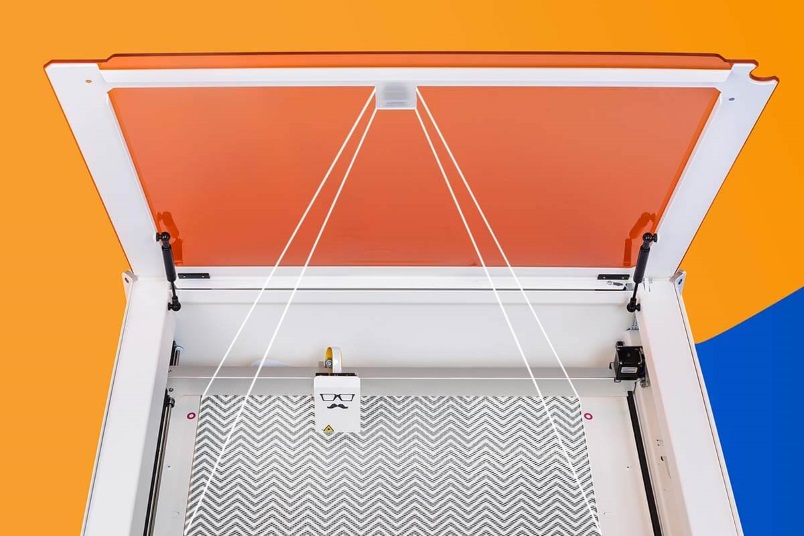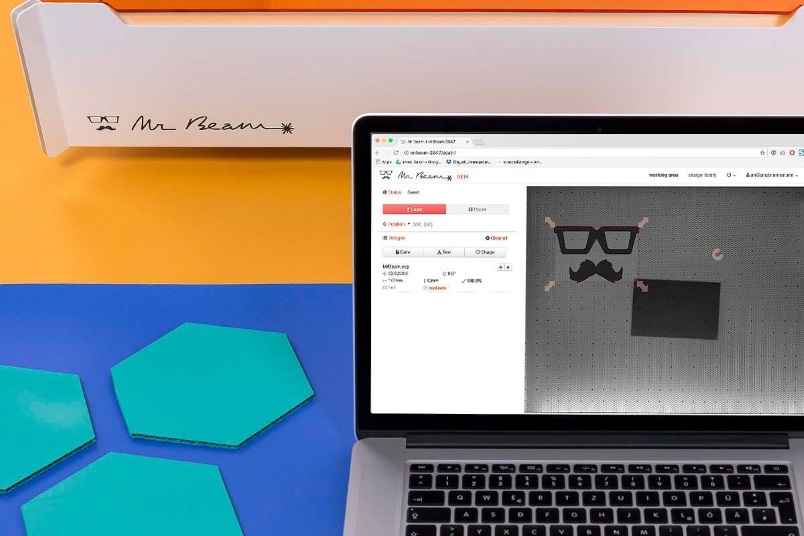 Image 3: Mr Beam software. Source: Mr Beam
Inevitably while Mr Beam II is cutting and recording smoke is produced. For this reason it is recommended to acquire the air filtering system, which keeps the interior air clean of the space where the cutter is located, without odors or smoke. The air filtering system has a combined HEPA filter and activated carbon, which cleans the exhaust air perfectly. This type of filter is also widely used in industrial 3D printers, in which pieces are made with advanced materials that release smoke and odors that are harmful to people. Each hose cutter is supplied with a hose that connects directly to the filtering system. Although not recommended, the Mr Beam II can be used indoors without the air filtering system, placing the smoke outlet hose in an open window.
The Mr Beam II laser cutter has been proven to work (cut and engraved) with more than 15 different materials obtaining fantastic results. It must be taken into account that each material behaves in a particular way before the laser, which forces to vary the configuration. The following table shows the main materials that can be used with this laser cutter and if it is possible to cut and engrave them:
Material
Cut
Recorded
Plywood
Up to 3 mm
Yes
Boat wood
Up to 5 mm

Yes

Leather
Up to 1 mm

Yes

Kraftplex
Up to 3 mm

Yes

Paper
Yes

Yes

Felt
Up to 6 mm

Yes

Cloth
Up to 3 mm

Yes

Gray cardboard
Up to 1 mm

Yes

Foamboard
Up to 6 mm
No
Acrylic (Except transparent, white or blue)
No 

Yes

Cardboard
Up to 5 mm

Yes

Latex
Up to 1 mm
No
Anodized aluminum
No

Yes

Foam rubber
Up to 20 mm
No
Mirror
No

Yes

Basalt fabric
Up to 1 mm
No
PVC
No
No
Polypropylene (except transparent)
Up to 3 mm

Yes

PET (Except transparent)
Up to 3 mm

Yes

PLA (Except transparent)
Up to 1 mm

Yes

ABS (Except transparent)
Up to 1 mm

Yes
Table 1: Compatible materials. Source: Mr Beam
Mr Beam II is the laser cutter that many professionals, from people dedicated to the industrial sector (architects, designers or engineers) to people who make models, artistic pieces or final products, need to get the most out of their work.