Ferro-magnetic filament is a composite of PLA with iron that attracts to the magnetic fields. It is therefore strongly attracted to magnets. [Iron Boron Neodymium (NdFeB) or Samarium Cobalt (SmCo) magnets are used for best results].
It is a material manufactured by Graphene 3D Lab and is specifically designed to allow any 3D printing user with almost any 3D desktop printer on the market to perform ferromagnetic components.
This ferromagnetic PLA filament has a low probability of oxidation. The PLA ferro-magnetic filament of Proto-Pasta behaves in a similar way although it reaches the oxidation more easily when immersed in salt water for a few hours.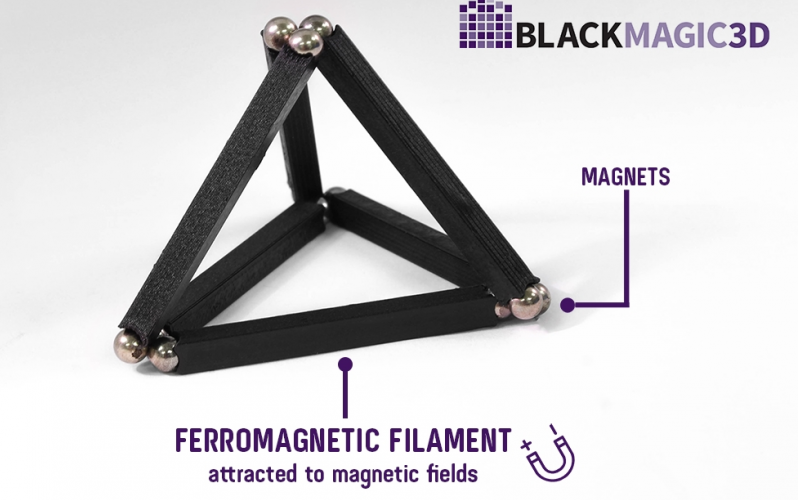 The magnetic filament opens a large field of applications in 3D printing which can be magnetic sensors and actuators, magnetic stirrers, and simulation of cast iron parts. In addition to the electrical applications of this filament, it also highlights the potential of the same in the educational field.
The finish of the printed parts is black in contrast to that of the pieces of the Proto-Pasta Magnetic filament that have a greyish finish. In addition to what can be done after a process of removing the parts to leave a smooth finish or on the contrary can leave a finish of wear.
It is very important to take into account that the iron is very fine casting so it does not increase the resistance of the filament nor is it a conductive filament of electricity.