Raise3D is one of the leading manufacturers of FDM 3D printers and accessories. Since its inception, it has been committed to offering high quality 3D printers, with innovative components and operating systems, always maintaining an adequate sale price for most professional users.
Currently it offers a wide catalog of high quality filaments: PLA, ABS, ASA, PC, PETG and PVA.
PETG is a material that emerges as an evolution to PET. PETG is a material with a low melting point with which translucent objects are obtained, ideal characteristics to create resistant pieces that are easy to thermoform or extrude. Due to the ease of extrusion and thermal stability, PETG and other PET derivatives are widely used in the world of 3D FDM / FFF printing.
Premium PETG Raise 3D Filament is characterized by a functionality very similar to ABS (good temperature resistance, long-lasting and strong) and the ease of printing of PLA. In addition, it presents good adhesion between layers, little deformation during printing, resistance to environments with low temperatures for long periods of time, chemical resistance (bases and acids) and the absence of odors during printing.

Premium PETG Raise 3D Filament has been designed and developed with the aim of offering the highest quality and excellent compatibility with Raise 3D printers. For this, the material is tested by the manufacturer until it finds the parameters that best fit to achieve an optimal impression.
Raise 3D has developed a lamination software, Idea Maker, in which it includes a series of predefined settings for different materials, based on the data obtained in its tests. These presets include the one for the Raise 3D PETG Premium; which greatly facilitates and speeds up the printing process.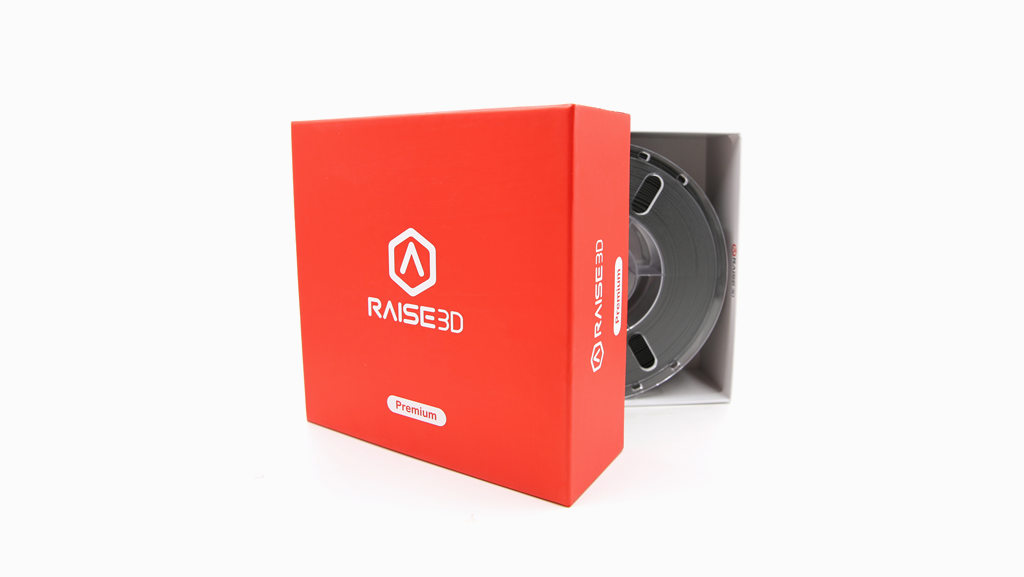 PETG Premium by Raise 3D is presented in 1 Kg reels and only in 1.75 mm diameter. The coils are shipped in a vacuum bag inside a cardboard box. In this way, the material is preserved without moisture to ensure optimal printing.