Dimafix is a fixative solution designed for the FDM/FFF 3D printing technology with heated bed in order to eliminate the effect "warping". It is considered "intelligent" because its adhesion properties vary depending on the hot bed temperature. Dimafix is available in spray format (400 ml) or in stick/pen format (90 ml).
Video 1: A demonstration of Dimafix in both formats. Source: Tu rincón 3d. 
Dimafix has a binding properties up to 100 times more than conventional lacquers, thereby minimizing deformation ("warping") in large parts or materials with many internal tensions. It has been tested successfully on materials which tend to exhibit the warping effect as ABS, Nylon, FilaFlex, Polypropylene, HIPS, PVA, etc.
Adhesive power curve
There are four printing base temperature ranges that condition the adhesion power of the Dimafix spray.
Range 1:

 <65°C. Zone of self-detachment of the part. Adherence within this temperature range is very weak.

Range 2:

65 ºC - 75 ° C. Average adhesion area. Dimafix starts to take effect up from the temperature of 65 ºC. This temperature range it is recommended for simple parts without sharp edges or complex geometries.

Range 3:

75 ºC - 95 °C. High adhesion area. You can print any type of geometry, especially those whose base dimensions do not exceed 200 x 200mm.
Range 4: 95 ºC - 120 ºC. Maximum grip area. You can print any type of geometry and dimensions. In this range the bonding stress of the printing surface of the 3D printer with the workpiece is high, withstanding any stress concentration factor.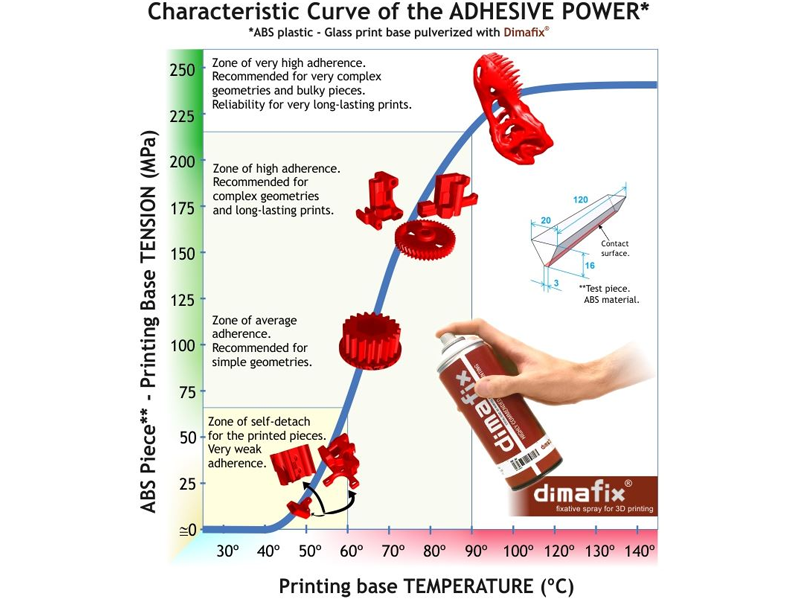 Image 1: Adhesive power curve for the Dimafix spray. Source: Dimafix.
A very valuable feature of the Dimafix adhesive solution is that the model can be easily removed after printing (as soon as the printing base cooled down), and the printing base can be easily cleaned (glass bases) since Dimafix is soluble in water. The Dimafix spray gives approximately 100 uses.