Tribo filament is a material resistant to friction up to 50 times more than conventional materials used for elements such as ABS in 3D printers as it offers a response to wear. Tribo filament is designed specifically for Tribology. Tribology is the science of friction, wear and lubrication taking place during contact between solid surfaces in motion. The characteristics of a good material as the filament Tribo are to reduce friction and wear to conserve and reduce energy, achieve faster and more precise movements, increase productivity and reduce maintenance. Tribology focuses on the study of three phenomena:
Friction between two bodies in motion; Understood by friction resistance during sliding movement or rolling undergoing a solid to move over another with which it is in contact body.
Wear as a natural effect of this phenomenon; Burnout is a process in which the surface layers of a solid break or detach from the surface. Wear may occur by fatigue, abrasion, erosion, corrosion, by rubbing, sliding, by impact, etc.
Lubrication as a means to reduce wear; Lubrication involves the introduction of an intermediate layer of a foreign material between the moving surfaces.
The design of parts or manufacturing prototypes are not detached from life assurance with Tribo filament. Tribo filament replaces the ABS to print bearings and gears 3D printers as it is designed to reduce friction, increase the wear resistance of parts and avoid lubrication.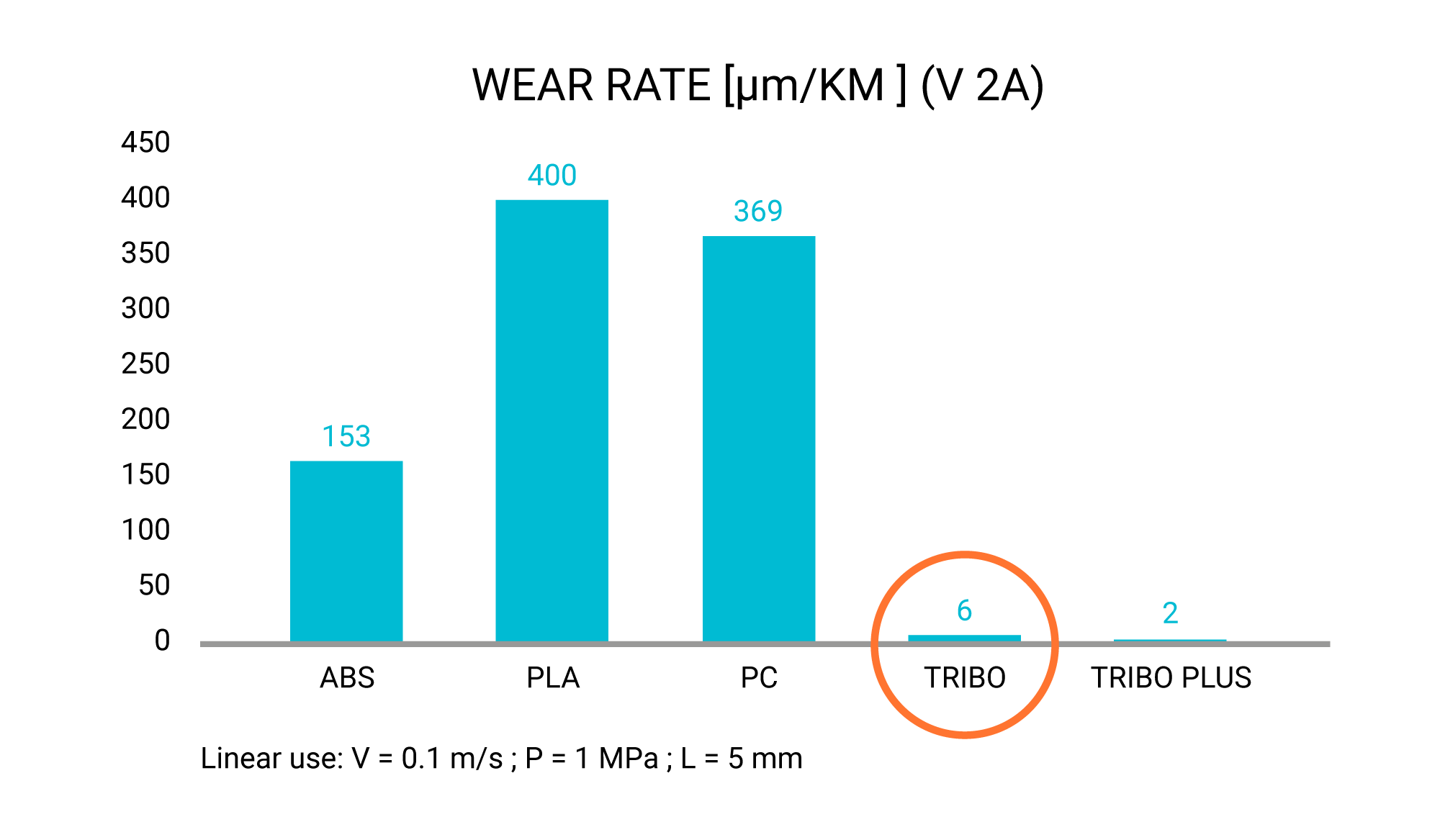 Fuente: www.igus.eu