PolyMax PC-FR is a filament developed by Polymaker to obtain a material with the advantages of polycarbonate (high mechanical properties) and flame retardant. This filament is tested by UL94V-0/1.5 mm to ensure users of a 3D FDM printer that parts created with this material are flame retardant.
All typical plastics have a low resistance to fire, which makes it difficult to print parts that are compatible with environments in which some flame may originate. For this reason Polymaker has developed PolyMax PC-FR, a high quality polycarbonate additive to delay the spread of fire and extinguish it without producing a plastic drip.
Underwriters Laboratories (UL) is an independent organization that provides product safety testing as well as its certification. Its UL94 test and qualification procedures to determine the flammability of thermoplastics are the standard generally accepted worldwide.
This test measures the burn time of a vertically fixed polymer sample (the thickness is specified in the test) after it has been contacted with the flame of a Bunsen burner for 10 seconds. Tests V-0, V-1 and V-2 determine the degree of self-extinction of a polymer.
According to UL94 of vertical burning a material is classified as V-0 when the fire is extinguished in 10 seconds without dripping, such as V-1 when the fire is extinguished in 30 seconds without dripping and V-2 when the fire is extinguished in 30 seconds with dripping.
The safety tests carried out in the presence of fire with the PolyMax PC-FR filament with a piece of 1.5 mm wall thickness are able to extinguish the flame in less than 10 seconds without producing a plastic drip, which would correspond to the category V-0 according to UL94. In addition, the tests carried out with parts in PolyMax PC-FR with a thickness of 1.5 mm do not extend the flame to the parts that are in contact with the tested.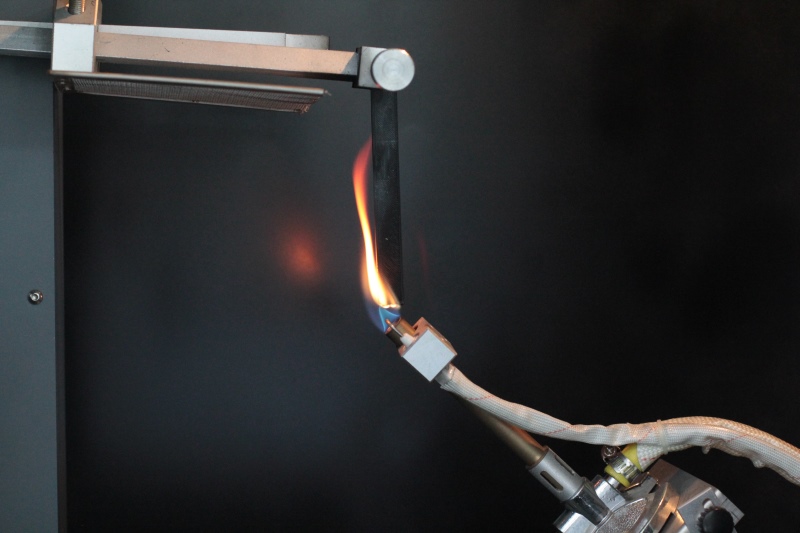 Image 1: UL94 test. Source: Polymaker
This filament shares the advanced properties of PC-Max, a polycarbonate with excellent mechanical resistance, good heat resistance, high hardness and above all a greater ease of printing than the rest of its competitors by reducing its printing temperature (250 - 270 ºC), the temperature that most desktop 3D FDM printers can reach. Everything discussed above is due to the "Nano-reinforcement" technology that Polymaker uses in the formulation of this filament, increasing the hardness and impact resistance while also improving the surface quality of the manufactured parts.
Therefore, PolyMax PC-FR is an ideal material to make coatings or housings, such as boxes for electrical or electronic circuits, that protect against the risk of generating fires, complying with the most demanding regulations for plastics.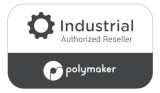 Polymaker PC-FR is part of the Polymaker Industrial range of high-performance filaments oriented to the industry, of which Filament2Print is one of the select distributors authorized by Polymaker for their commercialization.