Radial or centrifugal fans are in which the air inlet and outlet pass perpendicularly. The multi-blade crown sucks the air through the central area of the fan and expels it through a duct located at 90° with respect to the inlet. The internal geometry of the radial fan reduces its volume as it approaches the area of air outlet causing an increase in pressure, ideal for cooling a specific area. In addition, when disposing of a multi-blade crown, the ejected flow is totally constant and the noise produced is minimal. Noise that is reduced almost completely thanks to the two bearings embedded in the fan chassis.
This type of fan is widely used as a layer fan in 3D printers and many users who improve their 3D printer also use it to cool the electronics due to the cooling power that it presents compared to the space it occupies and the power consumption.
The radial fan has a brushless motor (brushless) to 5v, 12v or 24v which means high performance, high precision, speed up to 6500 rpm and with a long service life even using this fan 24 hours a day .
The radial fan housing is made of PBT (Polybutylene terephthalate) with 30% glass fiber being a material with more than enough properties to support the actions caused by the 3D printer and its environment.

Image 1: Radial fan 12v
There are other types of fans also widely used in 3D printers, axial fans. These fans are used to cool the electronics, in the heat sink of the HotEnd and even in some cases as a layer fan. In the axial fans the air enters and leaves parallel to the axis of the propeller, being able to move a lot of flow with a relatively low pressure.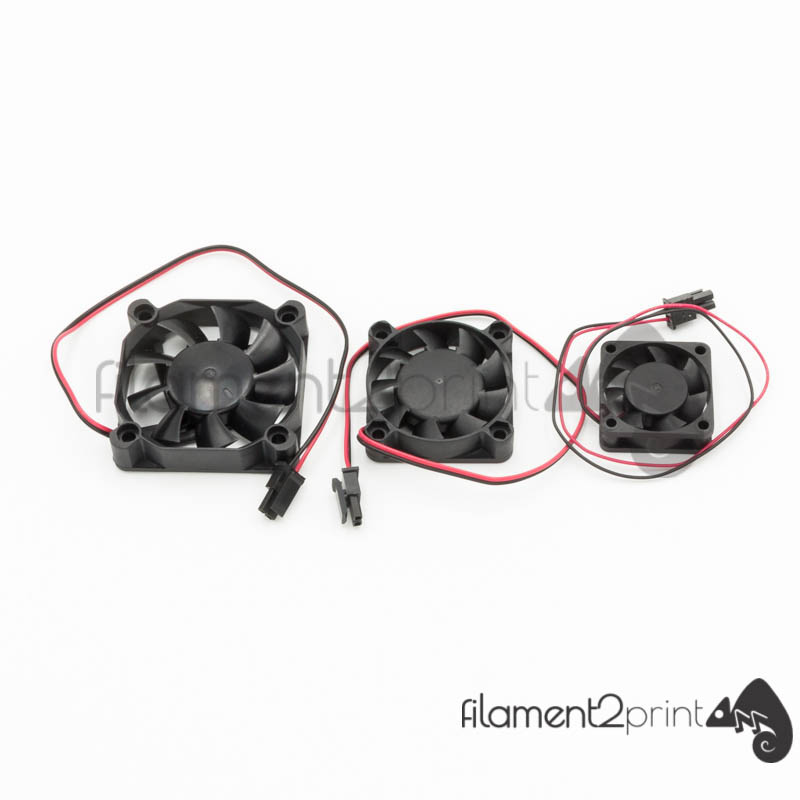 Image 2: Axial fans
Except for the 50x50mm/5V version, it incorporates a JST XH2.54 2P connector with a 28 cm long two-wire cable for easy connection to any 3D printer.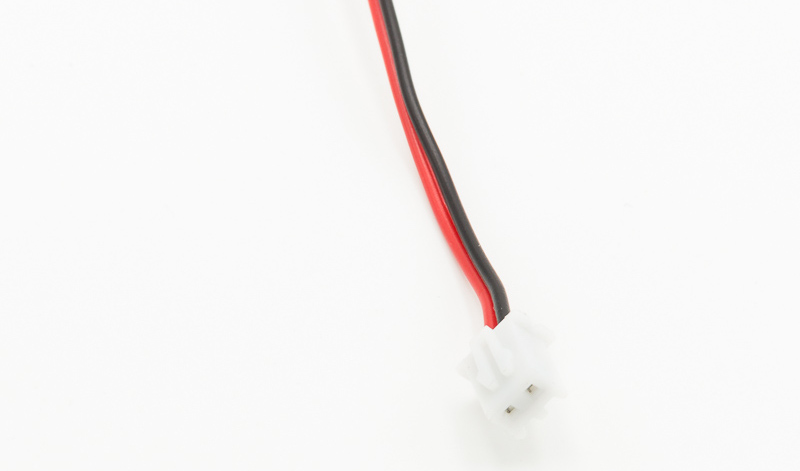 Image 3: JST XH2.54 2P connector
The 50x50 mm, 5V version has been specially designed for Prusa Mk3/Mk3s and Prusa Mini printers. It has a 75 cm long three-wire cable with a Molex 5057 2.54 3P connector.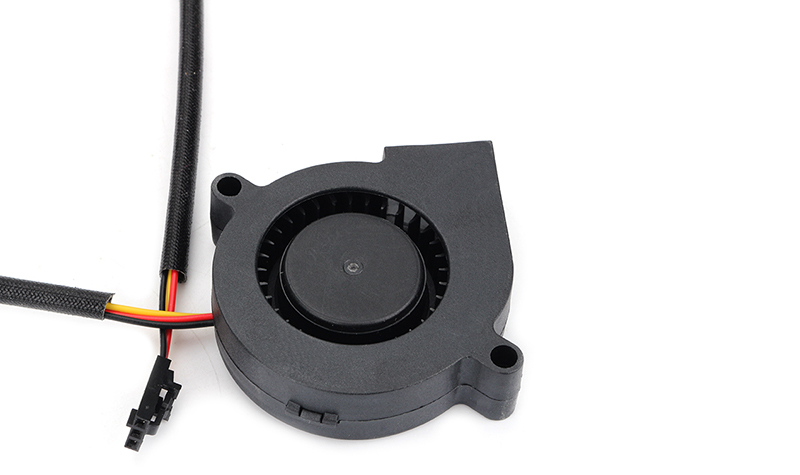 Image 4: Fan 50x50 mm 5V for Prusa Mk3