Every user of a FDM 3D printe is aware that it is not always possible to obtain parts with perfect surface finishes due to very complex geometries, STL errors or printing errors, such as air currents during the realization of the piece. In addition, in the case of using supports, the effect of removing them, especially in areas of difficult access, is usually complex and with an unsatisfactory surface finish. To solve all the above problems, the Retouch3D has been created.
The Retouch3D is a professional tool that is mainly designed to eliminate printing anomalies and excess unwanted material thanks to the wide range of working temperature of the tool (100 - 300 ºC), its 5 interchangeable tips and its ergonomic handle.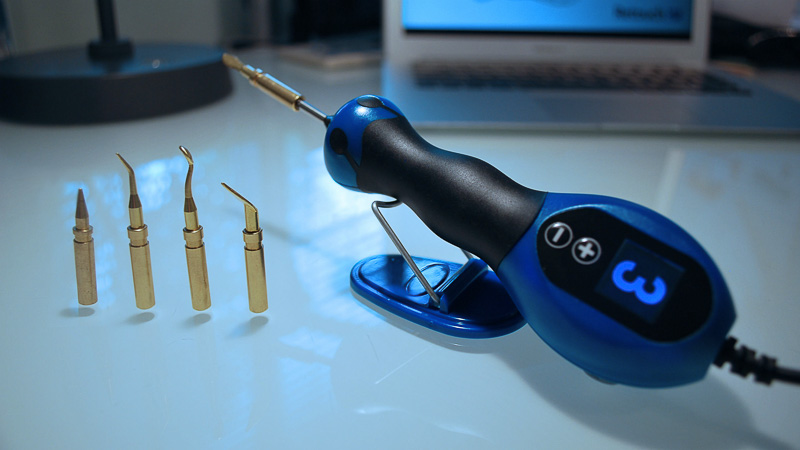 Image 1: Retouch3D
This post-processing tool has a simple control of the temperature through two selector buttons of the power and a screen that shows the selected level, something unusual among this type of tools, which only have option on or off, as the Modifi3D. Due to its temperature range (100 - 300 ºC), the Retouch3D can be used on PLA, ABS, FilaFlex TPE, TPU, ASA, etc. and even on pieces made with SLA/DLP 3d printers, such as Form 2.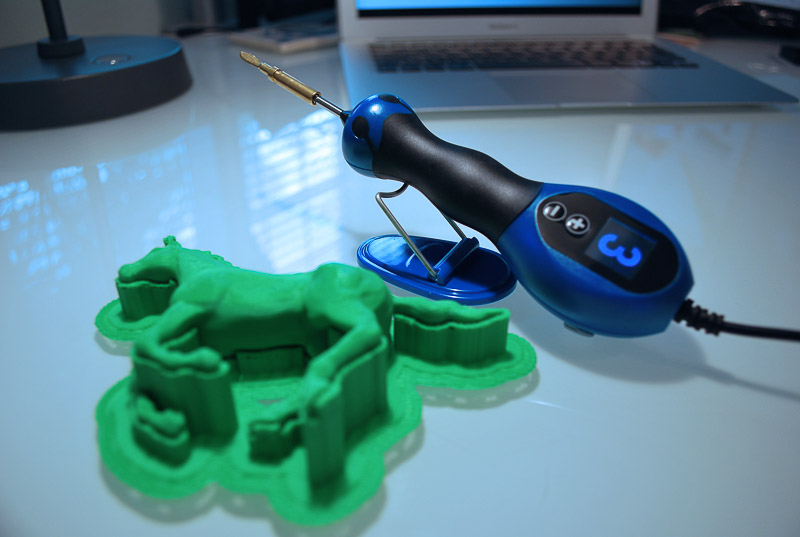 Image 2: Piece before using the Retouch3D
On the other hand, the Retouch3D presents an improvement in the practicality of its use, thanks to its ergonomic handle and to have a direct connection to the electric current, thanks to a power supply, solving the need to have a USB connection, such and as needed for other tools of this type, Modifi3D.
The Retouch3D stands out against all its competitors thanks to the following qualities: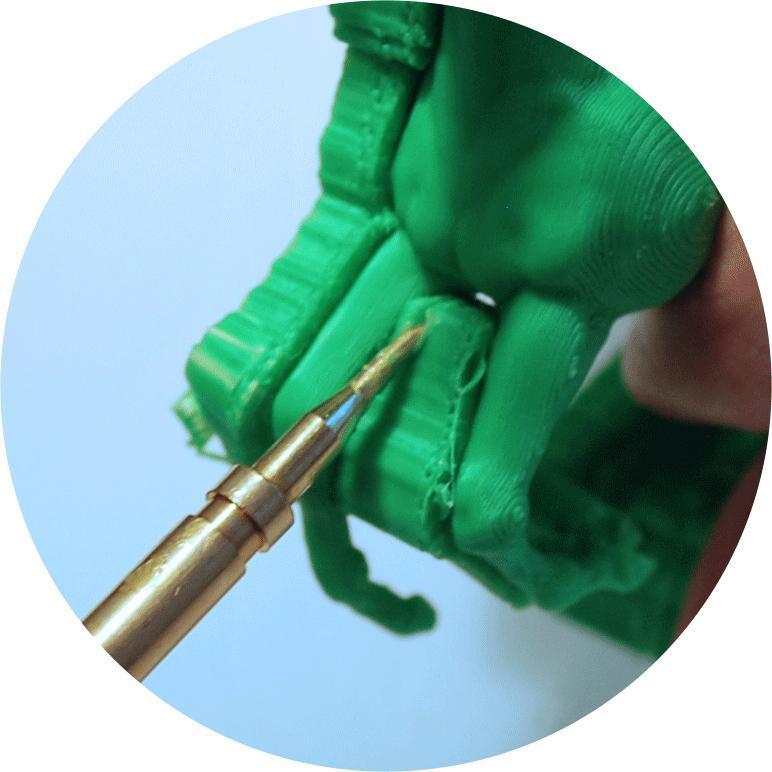 Easy to remove the supports: The specific tip to remove the supports greatly facilitates this operation, both for large supports, as for structures found in areas of difficult access.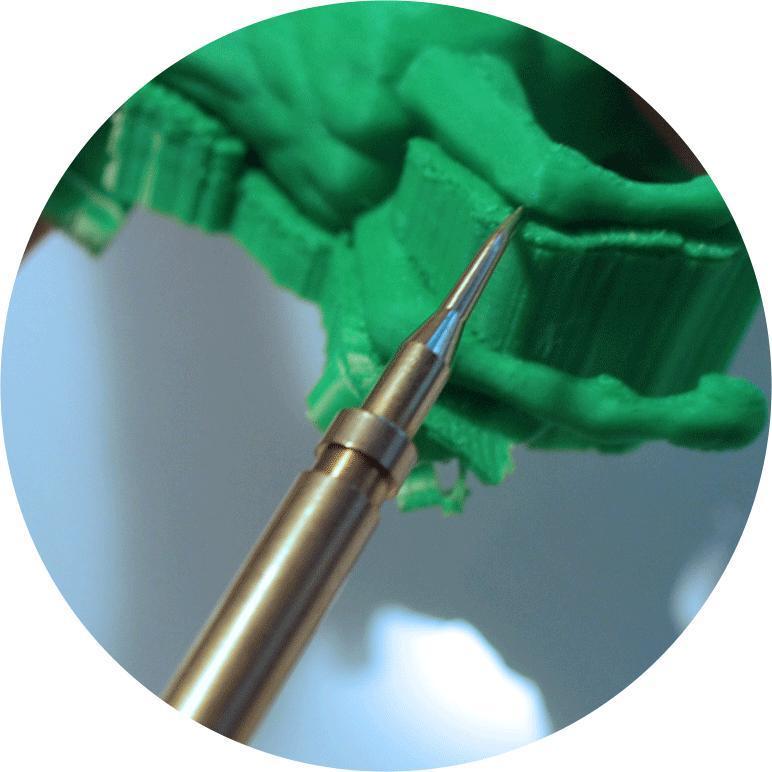 Retouch details with precision: This professional tool allows you to retouch accurately any area of a piece, regardless of whether it is a large area or small area with a lot of detail.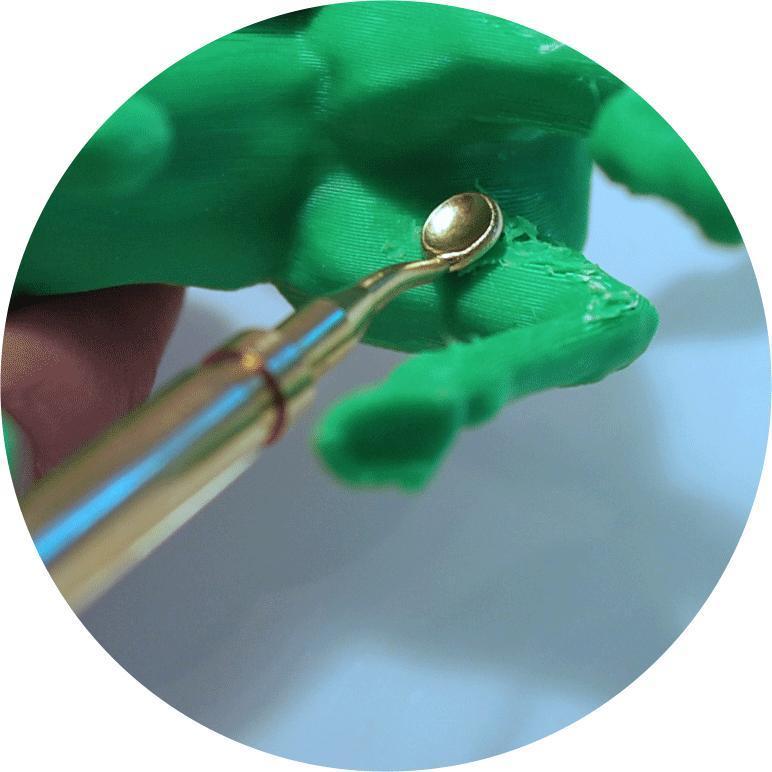 Soften the defects: With the use of the smoothing head it is possible to match the areas where the union between layers is not adequate, fill holes and smooth rough areas, which are usually created after the supports.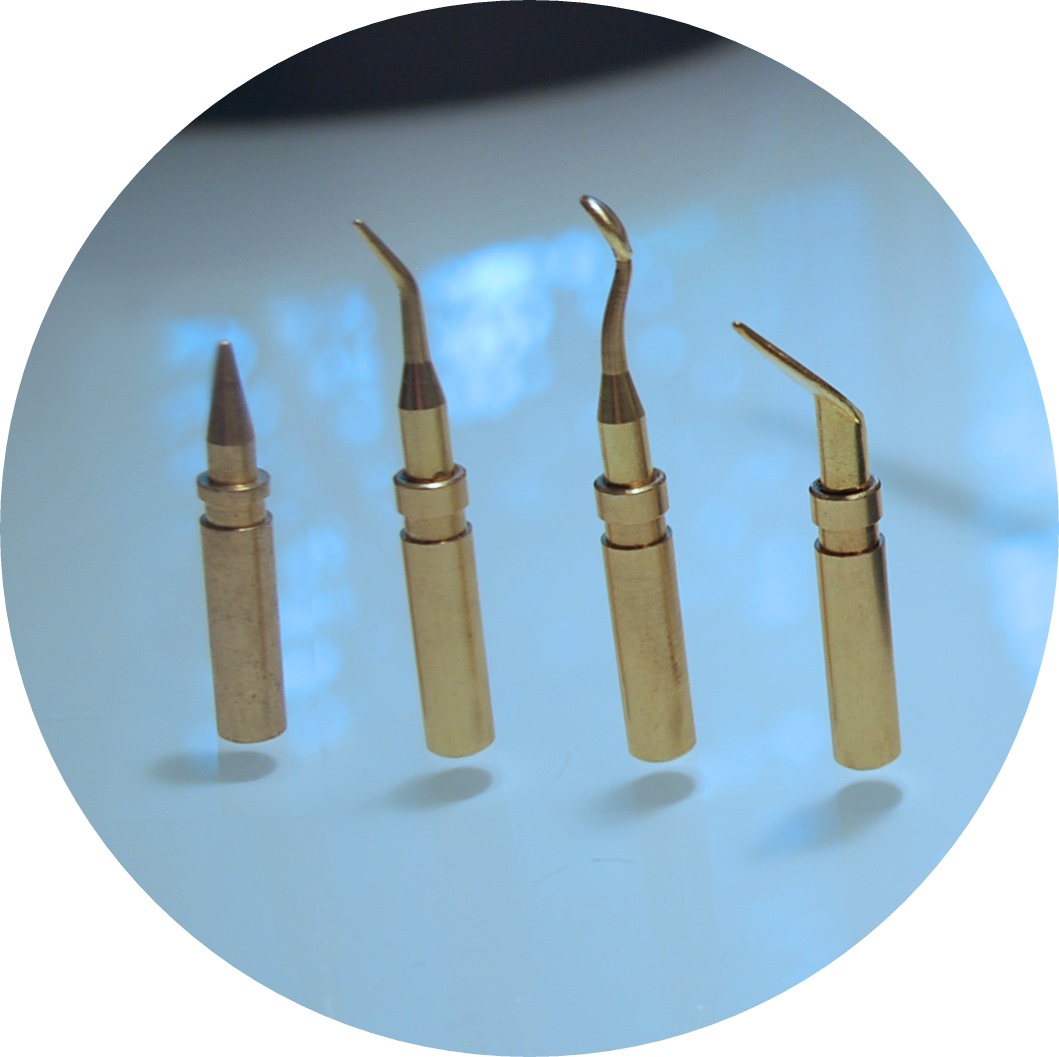 Wide variety of interchangeable tips: To enhance and complement the previous processes, Retouch3D has 5 interchangeable tips designed specifically to access all corners with ease and efficiency. Further. these heads are much more robust than those of tools of the same type but of non-professional use, such as the tips of the Modifi3D.
For all the above, the Retouch3D is one of the essential tools for any user of a 3D printer: professionals, amateurs, artists or engineers.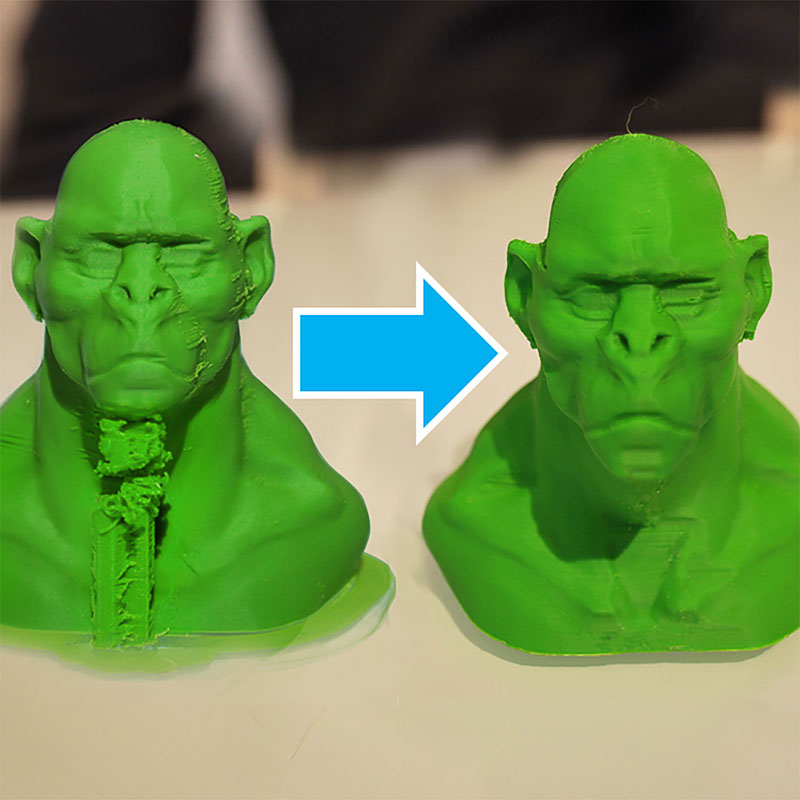 Image 7: Post-processed with Retouch3D