In the world of 3D printing the fields of application are infinite and in very diverse environments, that's why Nanovia has created the Plastimperm F10, a waterproofing valid for all types of materials and specialized for 3D printing.
Plastimperm F10 is a water-based chemical compound with active ingredients specifically designed to repel water, solvents and oils. Thanks to the application of this waterproofing the pieces receive a preventive treatment against moisture, acetones, ethylene acetate, limonene, fuels and other petroleum derivatives, something very interesting in industrial fields where the elements manufactured by 3D FDM printing are in contact with fats and other common chemicals in industrial equipment.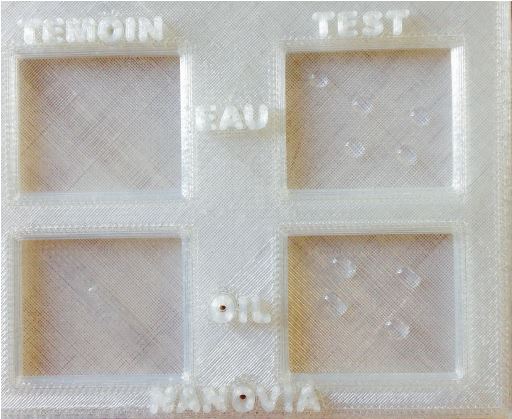 Image 1: Test con agua y aceite. Source: Nanovia
Another interesting application is on pieces that are outdoors, exposed to rain and in contact with water. In this case, the water maintains its drop shape and slides freely through the thin film that creates the Plastimperm F10 on the pieces in which it has been applied. The same happens with the stains, the molecules that form the stain don't adhere to the surface of the pieces, making cleaning as easy as possible. A greater pieces of manufactured in polyamide waterproofed with this product gain surface resistance.

Image 2: Test at the initial moment of several liquids on specimens (

PLA

, 

ABS

,

Flex TPU

,

Flex TPE

). Source: Nanovia

Image 3: Test after 1:30h of several liquids on test pieces (

PLA

,

ABS

,

Flex TPU

,

Flex TPE

). Source: Nanovia
The way of use is very simple. Initially it'is necessary to have the piece to be waterproofed clean and free of dust, grease and derivatives. Once the piece is cleaned, the can is shaken to ensure that the Plastimperm F10 is perfectly mixed and you can proceed to spray the product on the piece. Once assured that the piece is completely covered, it needs a 12 hour drying so that the Plastimperm F10 layer is complemented dry and uniform. In very porous pieces it may be necessary to apply up to 3 layers. The application of this product can be done with a sprayer (chemically compatible), with a brush, a sponge or even by bath (small parts), but always making sure that the application is uniform and throughout the surface of the piece.
This product doesn't affect the appearance of the piece, doesn't change the color, brightness or modify the structure after drying. Once applied, no post-processing can be done (sanding, painting, gluing and etc). The effect of the Plastimperm F10 remains at least 1 year (except in very abrasive external exposure conditions). When a decrease in the waterproofing effect is detected, the part must be cleaned and the Plastimperm F10 reapplied.