Filamet™ Amaco X-23 of The Virtual Foundry (TVF) is an innovative filament composed of 40% ceramic and the rest by PLA. The Virtual Foundry is an American company made up of great experts in the cast metal sector, who have been working constantly since 2014 to improve and grow their range of filaments and accessories for 3D FDM printing on metal and ceramics. Their products are aimed at solving and simplifying problems through innovative metal and ceramic materials for 3D FDM printers of any kind.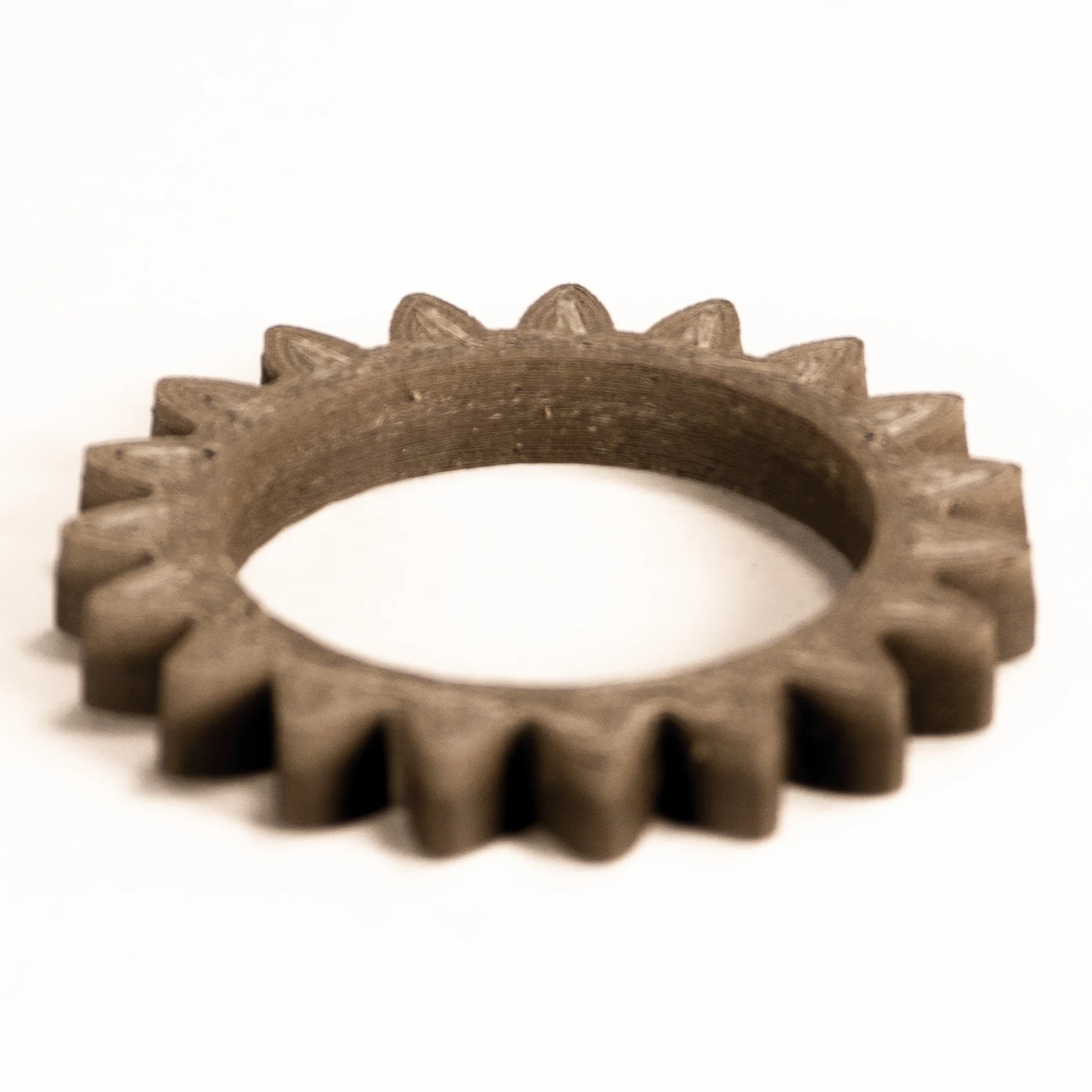 Picture 1: Gear made of unsintered Amaco X-23. Source: Saphire
Amaco X-23 is a clay powder produced by the prestigious American Art and Clay Company. It is a natural gray clay that presents a soft cream color after baking.
The Virtual Foundry has been the pioneer in developing the metallic and ceramic filaments for 3D printing after many years of research and development. The great competitive advantage developed is that to obtain the pure metallic pieces it is only necessary to print the piece and sinter it in a furnace. Other manufacturers who have tried to develop metallic filaments need to do an additional process (prior to sintering in the furnace): debinding, a chemical process to separate the binder polymers from the metal. Therefore, it can be concluded that The Virtual Foundry is the pioneer and the reference in 3D FDM metallic printing, obtaining a moderately simple process with results never seen before in the world of metal manufacturing.
Currently, a large list of industry sectors are using The Virtual Foundry's filaments: 3D printer manufacturers, biomedical innovation, jet engine development, radiation shielding, space exploration, nuclear energy, dental, artists or fashion design. A remarkable application is the manufacture of a drill with internal heating by hot water, for drilling in Antarctica. With the copper Filamet™ a drill with an internal structure that is extremely difficult to mechanize or mold has been manufactured very easily and at a low cost. Another remarkable application is the printing of containers for radiation shielding, made with the tungsten Filamet™. This type of containers are used to transport reactive medicines without having to resort to lead (toxic) containers. Thanks to the density of tungsten, 1.6 higher than lead, this filament is ideal for creating any type of replacement part for those made of lead.
Filamet™ Amaco X23 is a filament formed by ceramic clay dust and a biodegradable and ecological polymer (PLA). This material is free of exposed ceramic particles and volatile solvents that can be released during printing. Formed by 40% of Amaco X-23 clay and the rest by PLA, this material is extremely easy to print, since its printing properties are similar to those of PLA, allowing any user of a 3D FDM printer to create pieces with this filament.
Once a part is printed, it is necessary to perform the sintering process, in an open environment or in a vacuum or inert environment, to remove the polymer (PLA), taking into account that the sintering values must be adjusted according to the geometry and model of the furnace. The product obtained is totally ceramic, but with a certain porosity and a reduction in volume due to the loss of PLA.