Precise tweezers are useful and necessary for 3D printing when performing parts removal operations, removing internal supports and maintenance.
These precision tweezers are made of high quality stainless steel with an anti-acid, antimagnetic and antistatic coating. That they are free of electrostatic discharges (ESD) favors the use of precision clamps in contact with electronic and electrical elements sensitive to this type of discharges, giving total security to carry out maintenance operations at any point of the 3D printer.
The good finishing of the polished tips by hand and the high resistance to maintain the shape after a prolonged use, ensures the removal of filament remains of the nozzle typical in the change of filament. In addition, the resistance and shape of the tips of these tweezers help the user to easily remove supports from the pieces, even in areas of difficult access or remains of support materials (HiPS or PVA) after being diluted (D-Limonene).
The precise tweezer nº11 is ideal for removing remains of material from the nozzle and for direct access to narrow places such as small holes.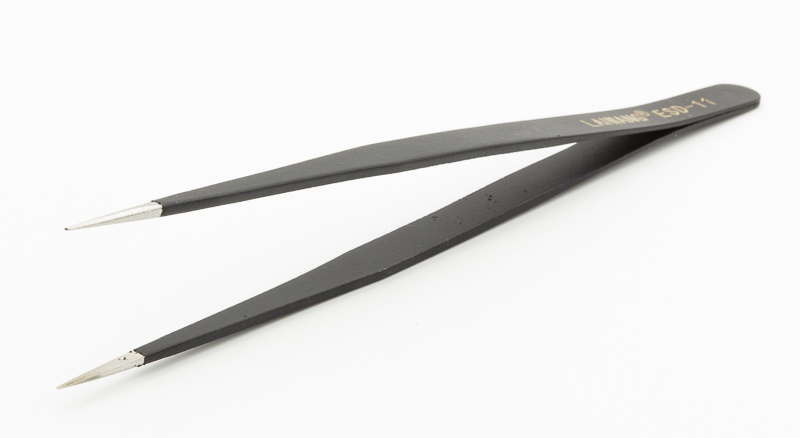 Image 1: Precise tweezer nº11
The precise tweezer nº15 is recommended to introduce screws, nuts or even small size inserts. Besides, it helps to remove the supports of pieces with complex shapes.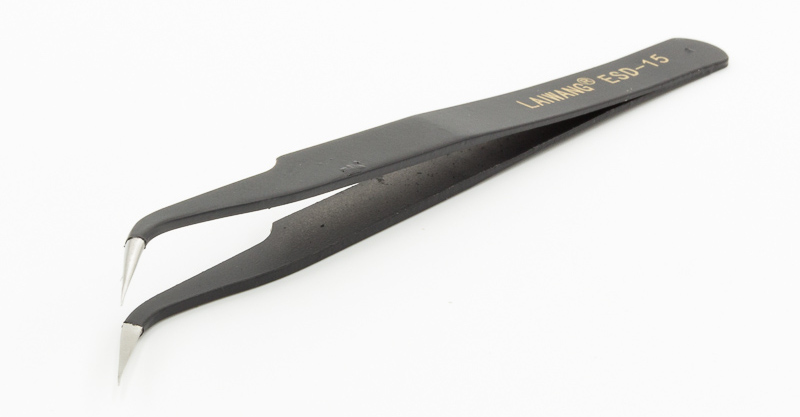 Image 2: Precise tweezer nº15