The manufacturer XYZ Printing has revolutionized the 3D printing market by developing FDM / FFF technology printers that allow color to be added to printed pieces, thanks to the use of CMYK inkjet technology to create high quality 3D color prints. This is possible thanks to a PLA filament that absorbs the color drop by drop, being able to use thousands of color combinations.
The main question that can arise to any 3D printing user will be how to prepare color printing files. Using XYZ's own software will be very fast and simple, because it allows to incorporate color with standard PLY and OBJ formats, or apply color and texture to an existing STL file.
XYZ Printing has released two models that make this possible, with certain relevant differences between the two:
     XYZ Printing da Vinci Color
     XYZ Printing da Vinci Color AiO
XYZ Printing da Vinci Color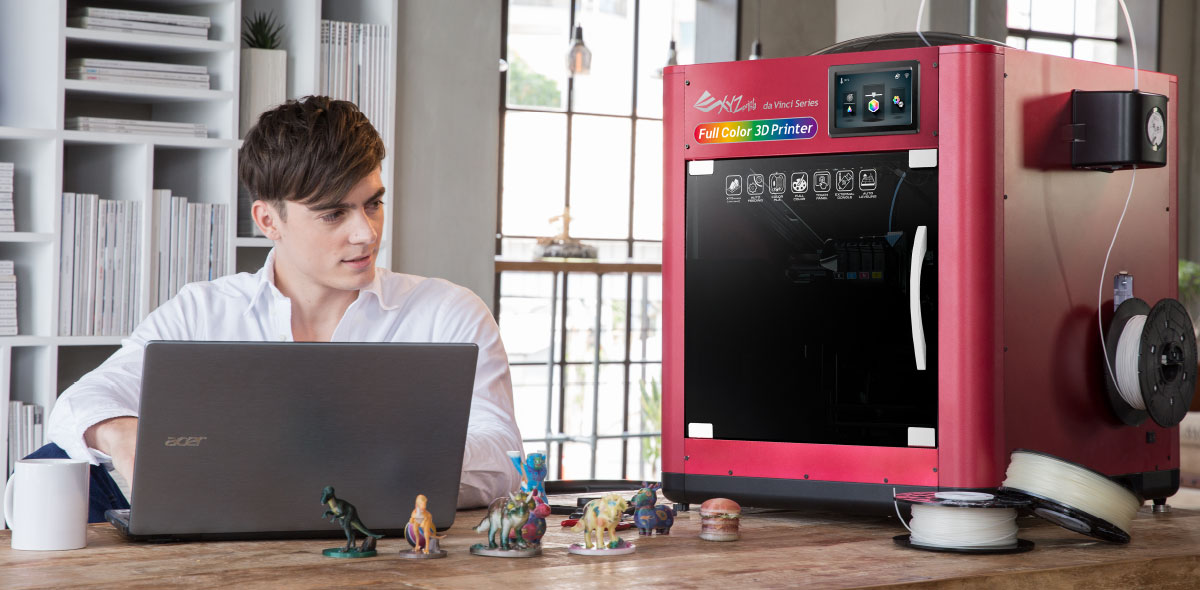 It was the first full-color 3D FDM / FFF printer with CMYK inkjet technology to create high-quality 3D color prints. It is necessary to use a specific PLA filament of 1.75mm (cPLA), which allows to absorb the ink drops in the different colors, allowing to create incredible multicolored pieces. At the same time, it is also compatible with other materials, regardless of the possibility of multicolor printing, such as PLA reinforced with fibers or PETG.
Thanks to this new technology, it is not necessary to have to print monochrome pieces to later paint them manually, which is a very laborious job. In addition, the pieces printed in multicolor with the da Vinci Color 3D printer are water resistant.
The da Vinci Color printer is controlled by an intuitive touch screen, in which it is possible to define the automatic correction of the platform or connect to a wireless network. It has a final filament sensor to avoid waste in unfinished impressions due to insufficient filament, since if the filament is finished the printing is paused and then it can be resumed at the same point once the filament has been reintroduced.
It has printing dimensions of 200x200x150mm, which allows printing of a size already considerable and with a minimum layer height of 100 microns.
XYZ Printing da Vinci Color AiO
The great additional advantage offered by the 3D printer da Vinci Color AiO with respect to its counterpart XYZ da Vinci Color is the function of full color scanning with the help of XYZ Scan Color software. It also has the option of incorporating the laser recorder as an extra, which can be complemented even more 3D printer to record designs on paper, cardboard, leather, wood or plastic, with the help of XYZengraver software.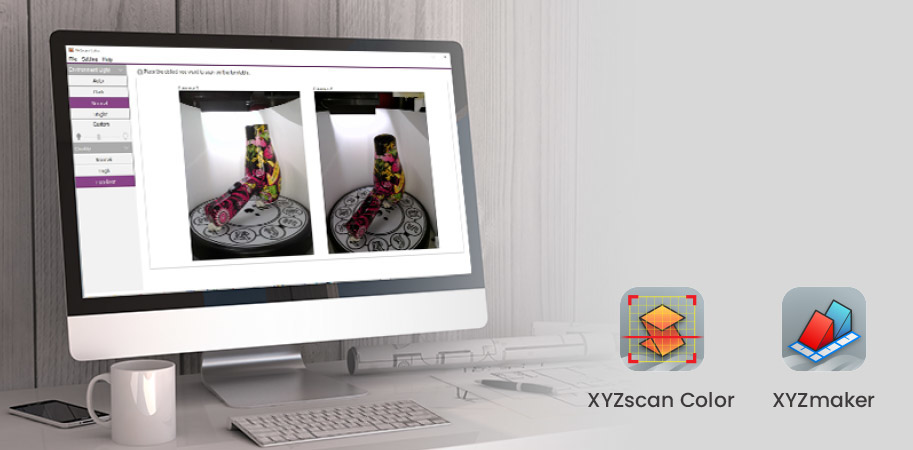 The option of incorporating the scanning module makes it possible to streamline the modeling processes, since you can scan a real object, edit it and model it, and print it in 3D in full color. The minimum scanning size is a cylinder of 50 mm in diameter by 500 mm in height, and the maximum is 140 mm in diameter by 140 mm in height, all with a resolution of 5M pixels and a scanning precision of 1.48mm .
It also highlights on both da Vinci Color printers the 5 "color LCD control screen, which makes the control of the printer much more dynamic and fluid.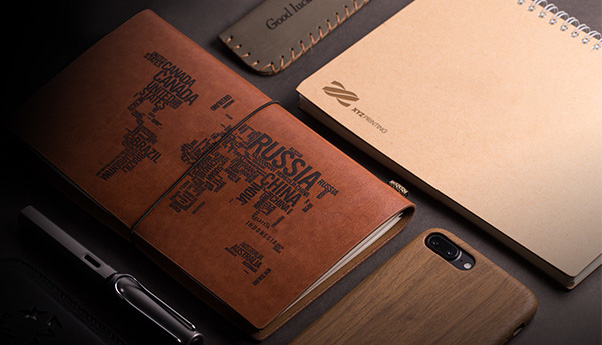 One of the applications with more potential of this 3D printer is for architecture and design, allowing scaled buildings, landscapes and prototypes to be printed at scale, to help better visualize the final product, since the models made to date in print 3D to a color are not so visual.