Every user would like to have an FDM 3D printer with multiple printheads at some point to print parts in various colours or to combine different materials, e.g. base material with support material or a flexible material with a rigid one.
Whether due to budget or the limitations of the 3D printer itself, in many cases this combination of materials cannot be achieved. The manufacturer Mosaic has developed Palette 3 and Palette 3 Pro as a solution to this common problem for users of FDM 3D printers.
Palette 3 and Palette 3 Pro are devices that complement any FDM 3D printer using 1.75 mm diameter filament, allowing 4 to 8 filaments of different colours or materials to be used simultaneously, in real time and without any modification to the 3D printer.
Video 1: Mosaic Palette 3 and Mosaic Palette 3 Pro. Source: Mosaic.
Its functionality is based on combining the different filaments into a single continuous filament. For this purpose, it has several filament inputs (1), and each of them has its own extruder (2) and filament sensor (5), preventing an error in printing due to a lack of filament.
The output of each extruder leads to the cutting system (3), which consists of a rotary cutter that cuts the filament into the exact length required by the printer for each layer. Once a filament has been sectioned, the material that must go next is joined thanks to the Splice Core (4), a heating element that emits just the right amount of heat, depending on the materials, to join them together.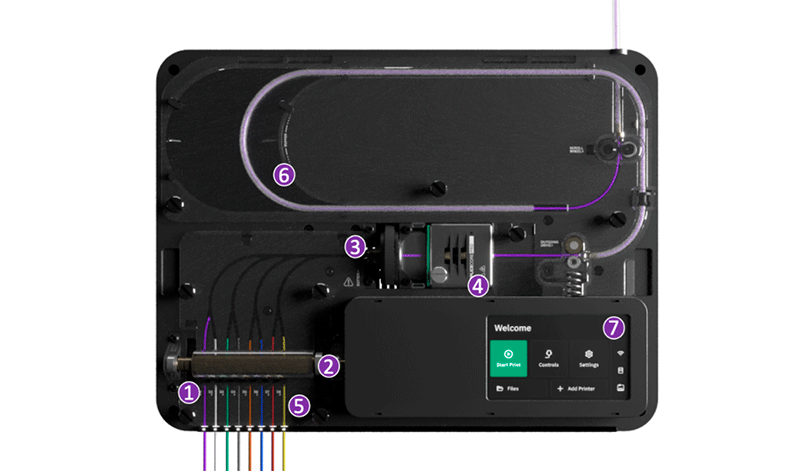 Image 1: Internal workings of Mosaic Palette 3 Pro. Source: Mosaic.
So far it seems that the system is not complex, but here is the part that makes the Palette 3 and Palette 3 Pro such precision machines. While the two parts of the filaments are joined together and still hot, they pass through the cooling zone (6) to stabilise the material, and finally pass through the Scroll Wheel, an adjustment wheel that ensures the correct filament diameter at all times.
Mosaic has two versions of these multi-material devices:
Both have the same internal operation and a good sized touch screen (7) for intuitive use by the user.
Palette 3 and Palette 3 Pro are the evolution of Palette 2S and Palette 2S Pro. For the development of these new versions, the Mosaic team has focused its efforts on achieving greater reliability, redesigning the extrusion and filament bonding systems to offer two durable devices for optimum quality multi-material printing.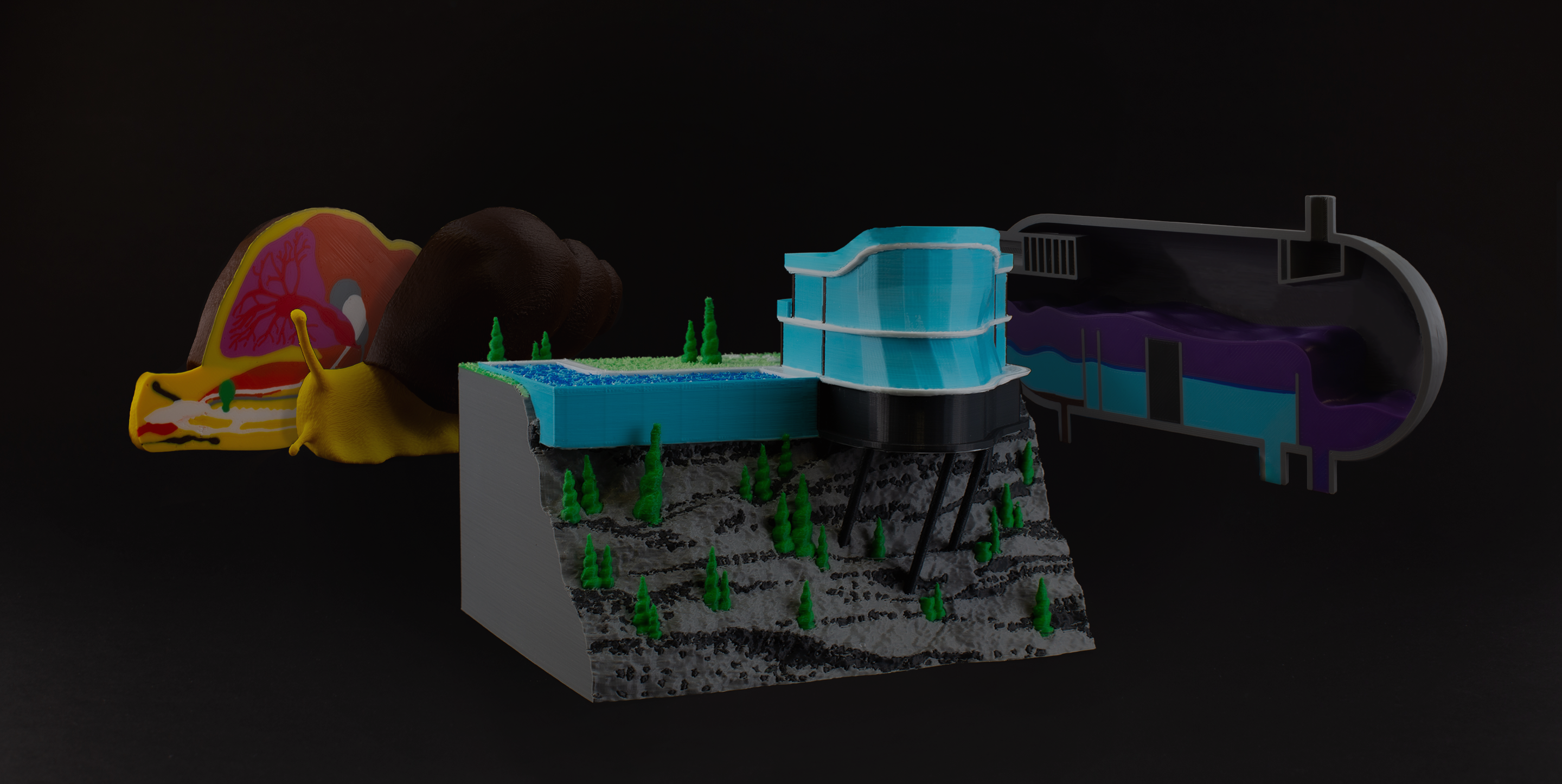 Image 2: Pieces printed with Mosaic Palette 3 and Mosaic Palette 3 Pro. Source: Mosaic.
Another improvement focuses on the filament sensor. Palette 3 and Palette 3 Pro have a new functionality so that if one of the materials runs out during a long print run, the device itself automatically splices it with another material to continue printing.
Palette 3
Palette 3 is the standard version of Mosaic's multi-material device. Its precise operation and high quality materials are ideal properties for users who are just starting out in the world of FDM 3D printing and who will use this product with low repeatability.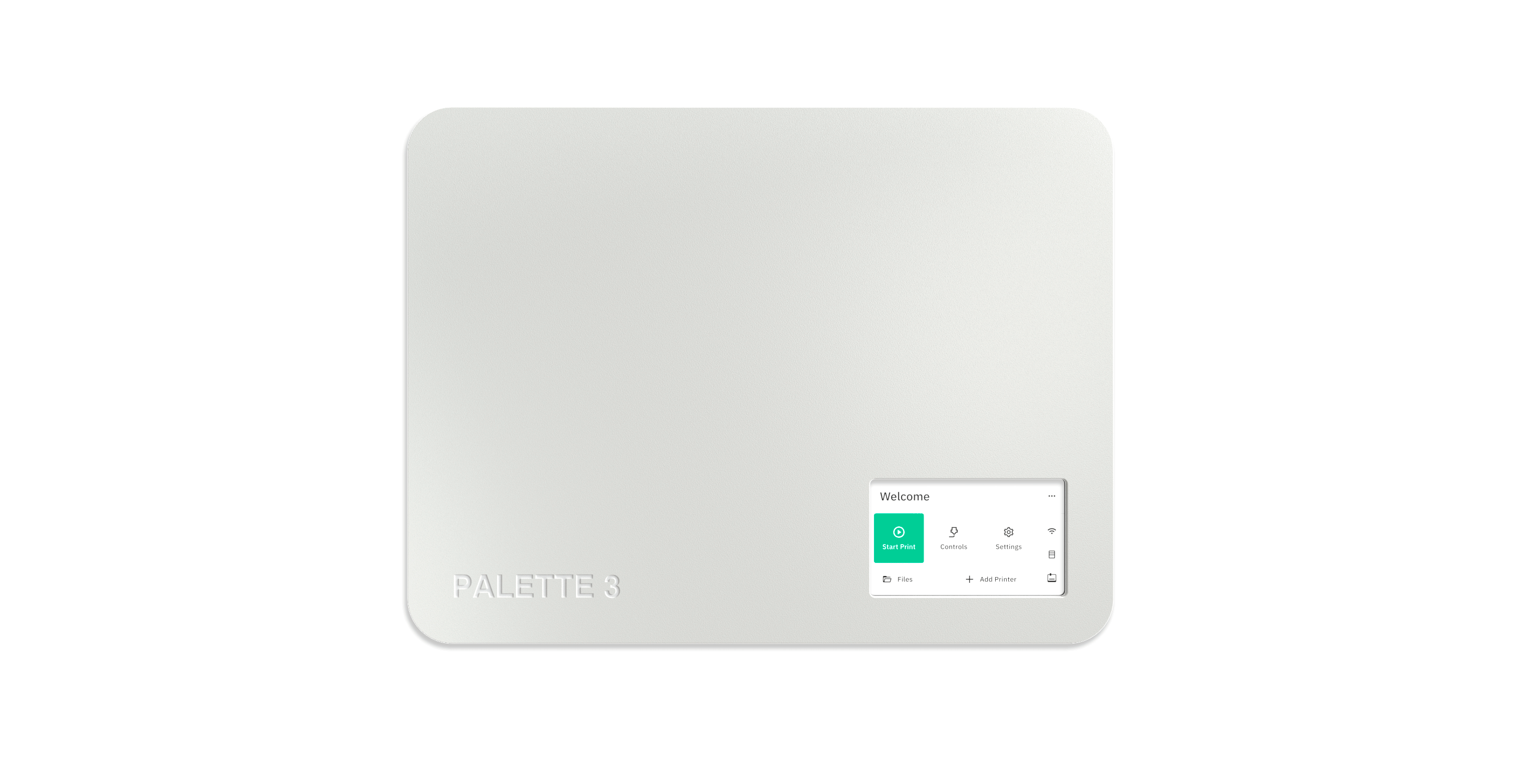 Image 3: Mosaic Palette 3: Mosaic.
Mosaic Palette 3 allows the use of up to 4 filaments of different colours or materials, allowing the combination of rigid and flexible filaments or the use of soluble support material for the manufacture of complex or intricate parts.
In addition, Palette 3 includes a third-generation Splice Core, improved over previous versions such as Palette 2 or Palette 2S. This Splice Core strategically joins the different materials at various points, achieving a fast and reliable bond.
Palette 3 Pro
Palette 3 Pro differs from the standard version by having elements of increased durability, longer warranty period (2 years), additional refills and Splice Core Pro, which makes the filament bonding 10% faster. All these advanced properties are suitable for users who want to print with technical materials, long life and high volume prints.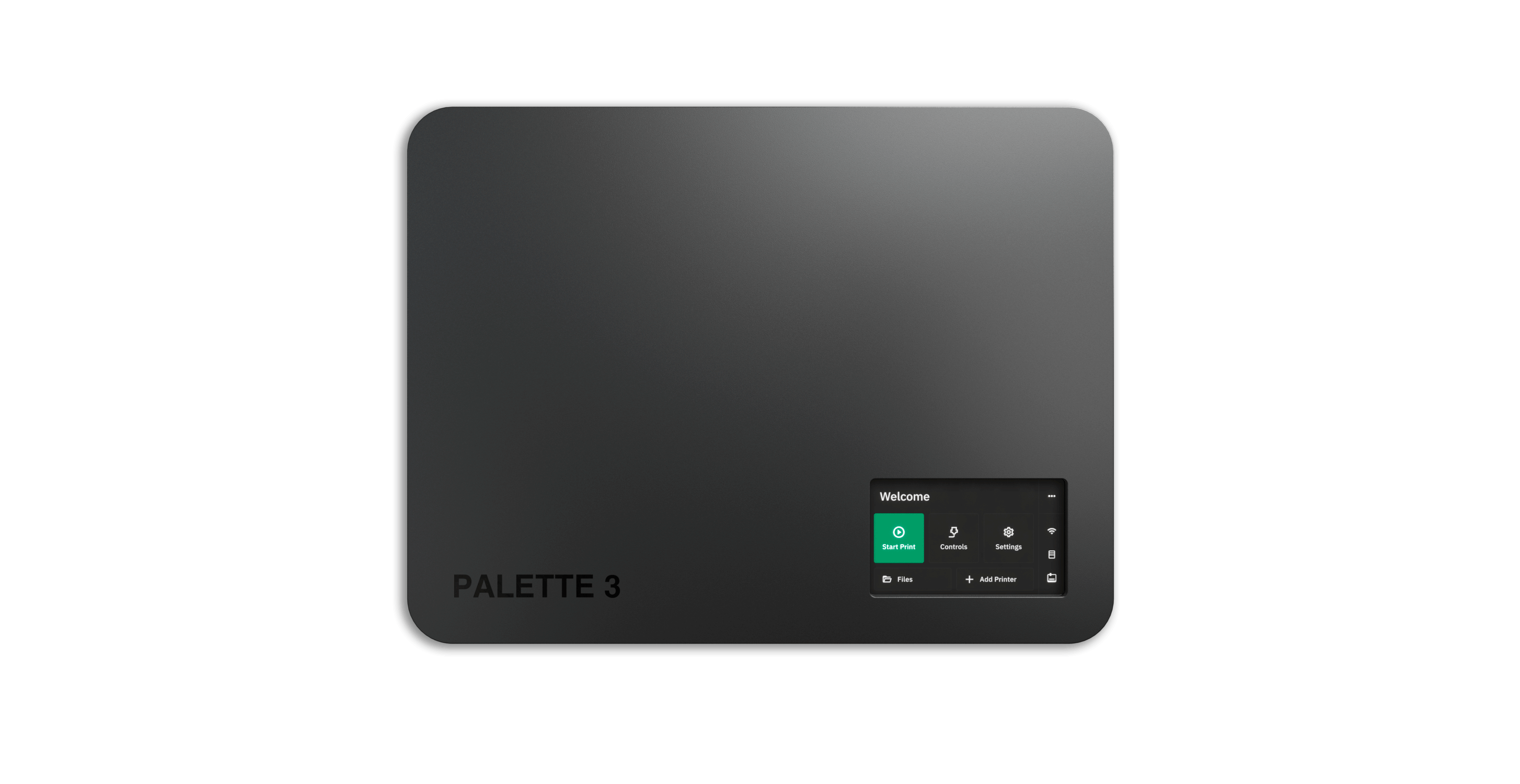 Image 4: Palette 3 Pro. Source: Mosaic.
However, the most important feature of Palette 3 Pro compared to Palette 3 is that up to 8 filaments of different colours or materials can be printed. This allows the user to realistically realise his ideas with full-colour models. In addition, like the standard version, it is possible to combine rigid and flexible materials or to use soluble support filaments for the production of complex parts.
Canvas
To complement the incredible performance of these multi-material devices, Mosaic has developed Canvas, a free lamination software that makes it easy to prepare prints and manage 3D prints in the cloud, saving time, material and money.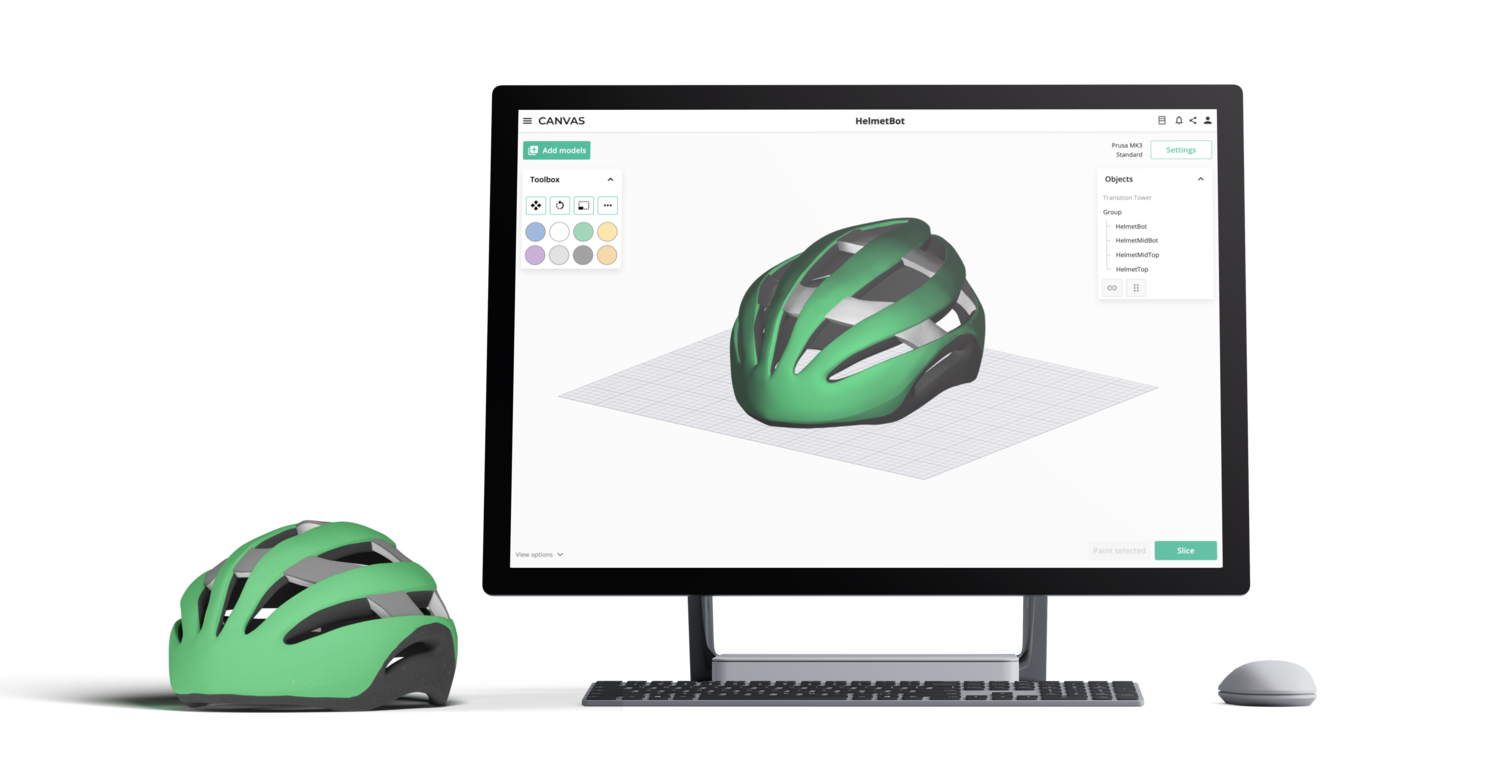 Image 5: Canvas interface. Source: Mosaic.
The options offered by Canvas include:
Customise: Includes painting and stamping tools, allowing users to customise their 3D models for multi-colour and multi-material 3D printing.
Store: Allows the organisation, storage and sharing of 3D models, Gcode files and print settings through a simple and intuitive interface.
Laminate: Provides tools for a simple lamination process, with 3D printer and material presets, but also allows importing custom settings.
Integrated Canvas Hub
In addition to all its enhancements, Palette 3 and Palette 3 Pro feature the integrated Canvas Hub device to create a smooth and easy printing process.
In previous versions of Palette, Canvas Hub was an external device. Canvas Hub integrated in Palette 3 and Palette 3 Pro means that it is no longer necessary to purchase and configure an additional hardware device to connect all devices.
Canvas Hub allows the user to enjoy a much faster and more intuitive printing experience, allowing them to access the prints via the Palette touch screen directly and start 3D printing in a matter of seconds. Thanks to the Wifi connectivity the user can connect the Palette with the 3D printer and with their computer.
Without a doubt, Palette 3 and Palette 3 Pro are the easiest and most reliable way to achieve multi-material 3D printing, maximising the functionality of any FDM 3D printer using 1.75mm diameter filament.