Sharebot Q Dual is a professional FDM 3D printer with a large manufacturing volume and double extruder, where HotEnds that can reach 450ºC are housed.
This printer is born from the evolution of the Sharebot Q range, increasing productivity thanks to the double extruder and, like all other Q series printers, it offers an exceptional finish accompanied by a very good geometric tolerance. Its printing volume is 700 x 270 x 300 mm that only reduce 2 cm in the Y axis when the two extruders are in operation.
Sharebot's great experience has allowed him to develop a system to control extruders independently, being able to use a 0.4 mm nozzle in one of the Hotends and a 0.8 mm nozzle in the other. The standard profile of Sharebot Q Dual supports the use of a 0.4 mm HotEnd with PETG as the base material and a 0.8 mm HotEnd with PLA or with supporting filaments to make the supports of complex parts. This profile greatly reduces production times by independently manufacturing the brackets, with a larger nozzle and with the material the user wants.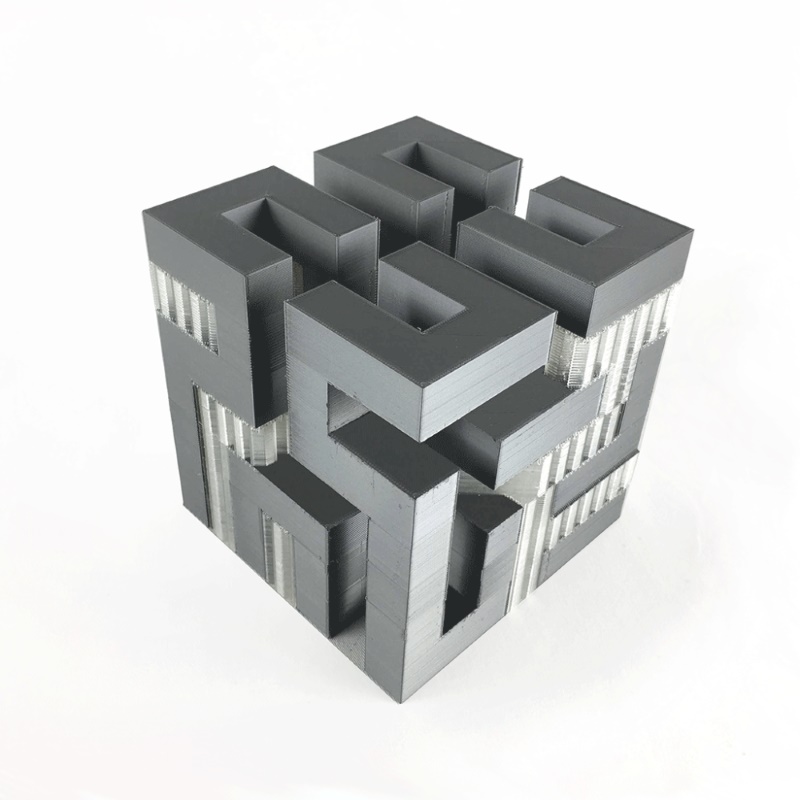 Imangen 1: Example printing with double extruder. Source: Sharebot
Sharebot Q Dual is a 3D FDM printer that has a large number of advanced systems that help the user in each operation. Some example of this is: automatic calibration of the Z axis, automatic calibration of the XY plane, regulation of the flow of both extruders, easily removable printing base (magnetic base) and other systems.
Thanks to everything seen above and that the HotEnds manage to reach an operating temperature of 450ºC, Sharebot Q Dual is the ideal FDM 3D printer to make any type of part with virtually any type of material.