PVC (PolyVinylChloride) is a material present in many elements that are used on a day-to-day basis, such as windows, containers, pipes, etc. His discovery, like many other materials, was by accident twice in the nineteenth century, where the polymer appeared as a white solid in vinyl chloride bottles after exposure to sunlight. For many years this material was only a laboratory curiosity, but at the beginning of the 20th century, the main world powers began to develop this polymer, becoming one of the most important discoveries of the middle of that century.
The Vinyl 303 (PVC) is one of the materials that are part of the industrial filament family of Fillamentum, along with others such as ASA, CPE HG100, Nylon FX256, Nylon CF15, FlexFill 98A, HIPS Extrafill, etc. Fillamentum is one of the world's leading manufacturers of materials for 3D printing FDM, with the largest range of materials and colors. The Vinyl 303 is a basic plastic with advanced mechanical properties, durability and impact resistance, a set of properties that give it the name of industrial material.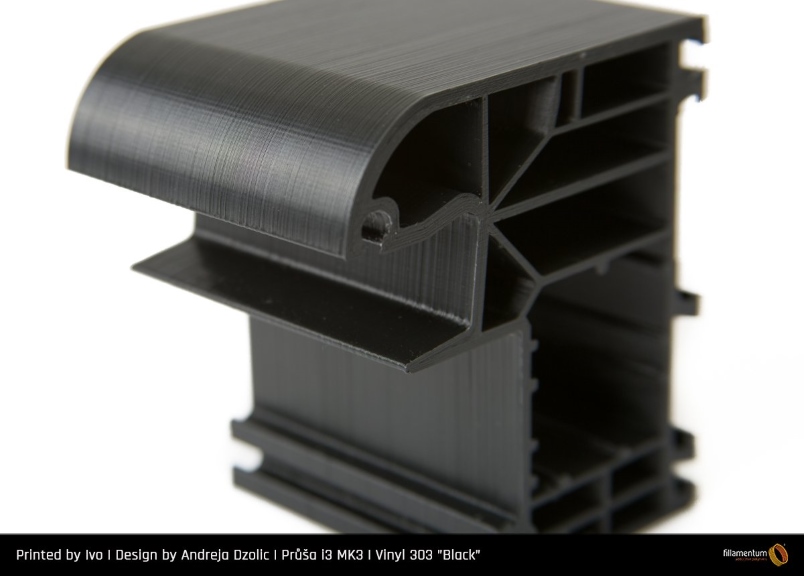 Image 1: Profile made with Vinyl 303 Black. Source: Fillamentum
This material has many advantages, both mechanical and printing. In the section of mechanical advantages, the Vinyl 303 has a great resistance to the traction, hardness and resistance to the impact, properties combined with a big stability to the heat, maintaining the dimensional stability during 40 minutes to 200ºC. In the part of printing advantages, this type of PVC shows a good bond between layers, good adhesion to the base and an incredible surface finish. Other features to highlight are low moisture absorption, chemical resistance to oils, salts, solutions, water and other chemical elements, the possibility of being recycled to be free of styrene and that complies with RoHS. RoHS is a European Union Directive that restricts the use of six hazardous materials, which were found in electronic and electrical products. Thanks to the fact that the Vinyl 303 has RoHS, it is possible to manufacture parts of electrical or electronic products and obtain the CE certificate.
Like the conventional PVC, the Vinyl 303 is an ideal material for an infinity of applications, like the manufacture of tubes to measure, profiles, functional prototypes and final pieces.
Image 2: Pipes with thread made with Vinyl 303 Natural. Soruce: Fillamentum