BCN Sigmax is the most revolutionary FDM 3D printer of the moment due to its great precision, robustness, large print area (420x297x210mm) and many more qualities listed below.
Video 1: Presentation BCN3D Sigmax. Source: BCN3D
The first thing that catches the attention of the BCN Sigmax FDM 3D printer are the two independent extruders it has, which can print two different materials at once or make pieces in two colors. As shown in the following image, this 3D printer allows the combination of rigid materials (PLA) with flexible materials (TPU) with an amazing ease and finish.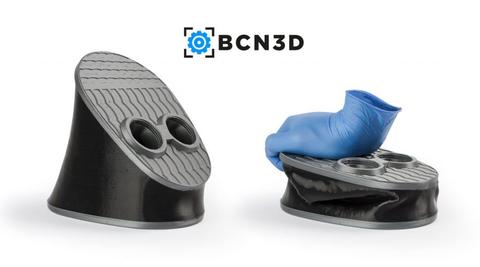 Video 2, image 1: Rigid material combined with flexible one. Source: BCN3D
Within the combination of materials, another interesting set consists of rigid material (PLA) and a water-soluble support (PVA), a combination that allows models with complex shapes to be removed and the supports removed without any effort.
Video 3: Easily print complex parts. Source: BCN3D
Another advantage of having separate heads is that the extruder that isn't in operation remains inactive in its rest area and thus prevents plastic drips on the part being printed which affect the surface finish of the part. In addition, the BCN Sigmax, having such a large print base, offers two 3D printing methods in which the same part is made in each extruder. The first mode is the Duplication Mode, which prints the model simultaneously on the two heads, thus doubling the manufacturing productivity. This mode is very useful for making large quantities of the same piece.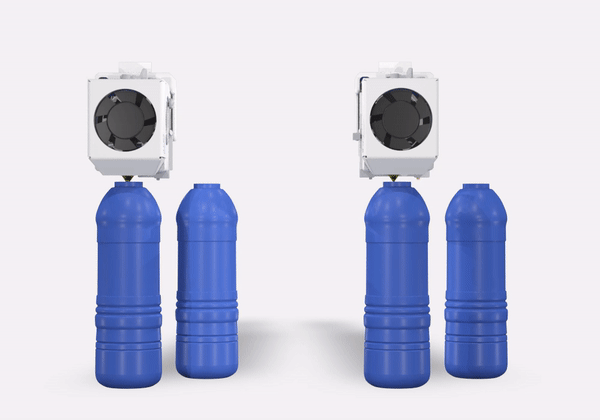 Image 2: Duplication Mode. Fuente: BCN3D  
The second mode is the Mirror Mode, which prints the model and its symmetrical part at the same time (requiring only the original design), thus increasing the speed of work and saving valuable design time.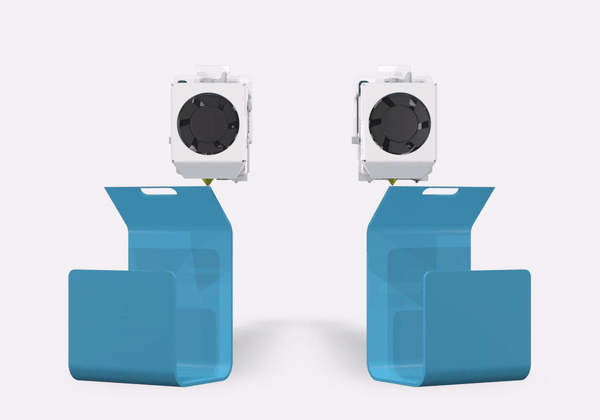 Image 3: Mirror Mode. Source: BCN3D
The extrusion system used by Sigmax R19 is from the famous Bondtech manufacturer. The extruders are composed of two optional steel gears mounted on a CNC machined aluminum body. This combination provides great filament traction, which flows to the nozzle without interruption and continuously, even at high printing speeds.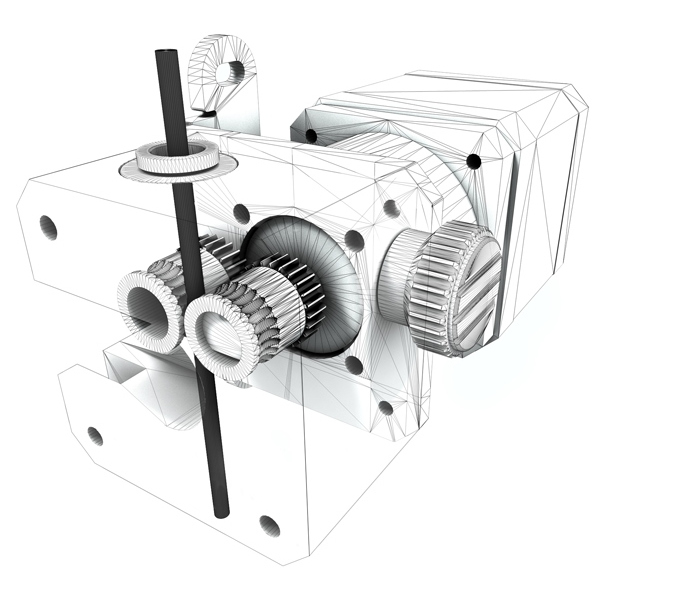 Image 4: BondTech Sigmax BNC3D. Source: BCN3D
E3D-Online, creator of the famous nozzles and HotEnd v6, has been responsible for evolving the entire range of HotEnd (brass nozzle: 0.3, 0.4, 0.6, 0.8, 1) offered by BNC3D, which allows printing from parts of reduced size to large models and abrasive materials thanks to a HotEnd of Stainless Steel Tempered of 0.5mm diameter, ideal size for printing all types of materials containing fibers (wood, ceramics, carbon, grafhene...) and materials of industrial use as Nylon or PC.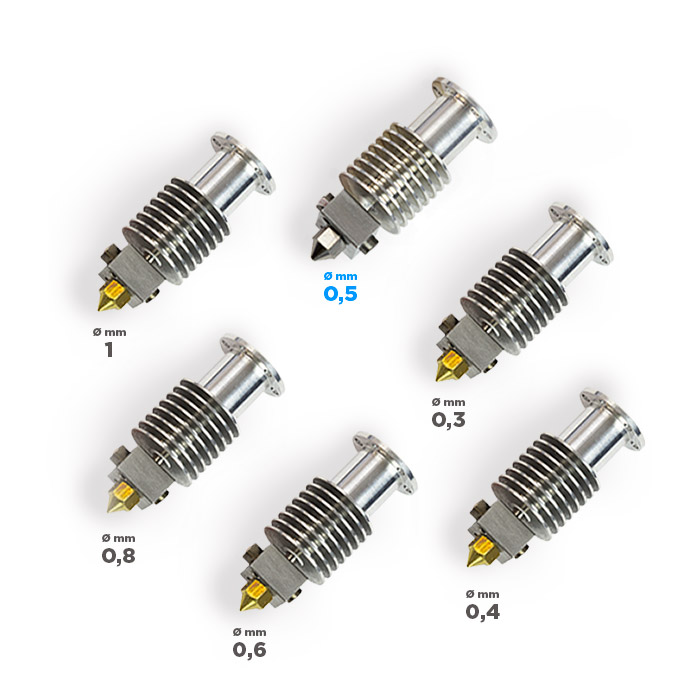 Image 5: HotEnds Sigmax. Source: BCN3D
The new BNC3D R19 incorporates a mechanical switch to detect the presence of filaments, thus avoiding one of the most common and frustrating causes of error. In the event that the user runs out of filament during a print job, the printer will stop automatically and warn you to load a new filament to resume printing, which will save time and costs.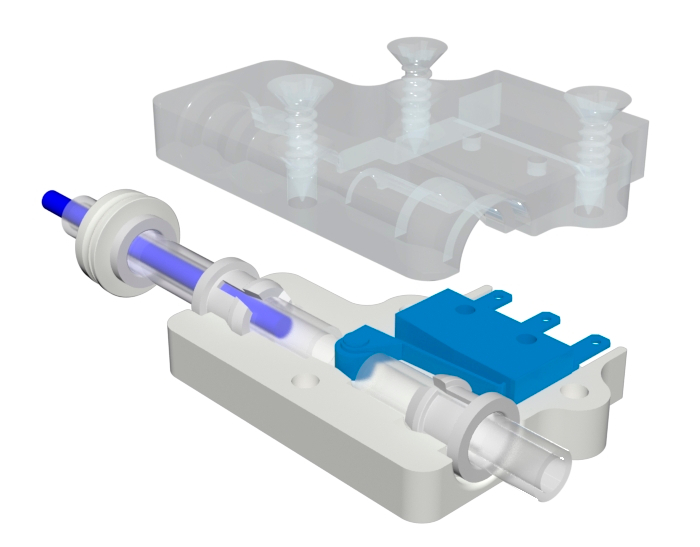 Image 6: End of filament sensor. Source: BCN3D
Thanks to the entire HotEnd range and the IDEX (Dual Independent Extruder) system, the user can use two different materials with different nozzle diameters, optimizing the time of 3D printing as much as possible.
In the structural part the Sigmax presents a great robustness that is based on a structure of aluminum profiles with calibrated rails of great resistance to the wear, covered with a steel casing, structural materials indispensable for a 3D printer to work with precision. To achieve maximum precision at the time of printing the desired model, this 3D printer has a new Stepper Drivers that stand out over the usual for its thorough management of power.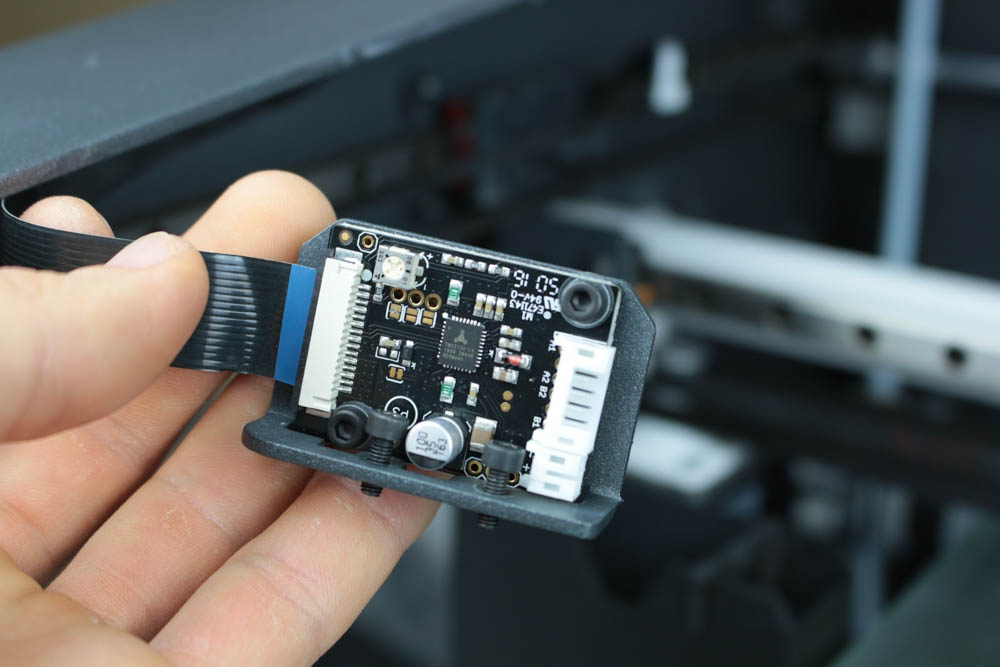 Image 7: Stepper Drivers. Source: BCN3D
To minimize noise, Sigmax features an advanced yet powerful cooling system that reduces the operating sound to the point of being a pleasant desk companion.
Sigmax, as a powerful 3D printer that is, has user assistance systems from its screen (color and advanced interface), such as filament change assistant that turns this task into a simple process of few minutes.
Video 4: Filament Change. Source: BCN3D
It also has one of the most advanced and accurate base leveling system that currently exists. The following video shows clearly how to perform this operation.
Video 5: Assisted base leveling. Source: BCN3D
Finally, it should be noted that BCN has a laminating software for Sigmax, called BCN3D-Cura which is based on well-known 3D Cura software with specific configuration for this 3D printer, giving the consumer a great facility to take advantage of the full potential of the Sigmax.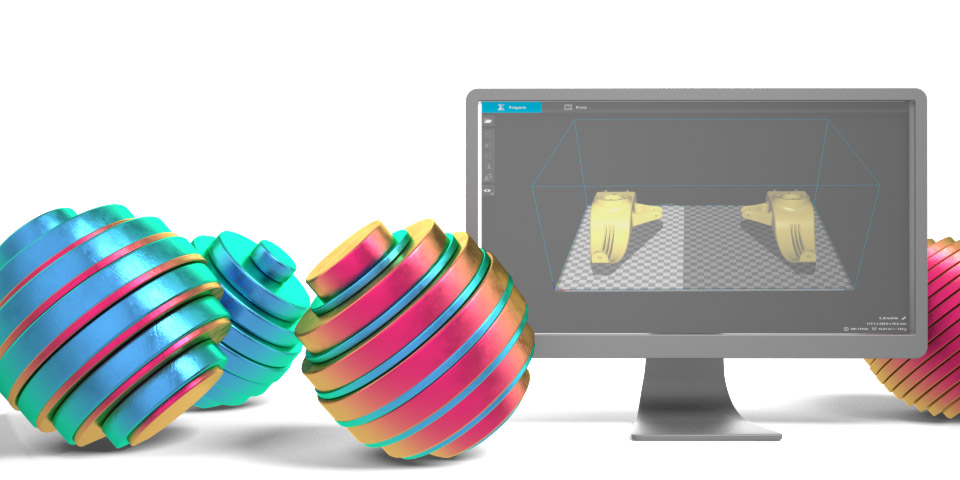 Image 8: BCN3D-Cura. Source: BCN3D
For all of the above, because of its easy handling, it allows printing all kinds of materials (PLA, ABS, TPU, Nylons, HIPS, PC, PP, PVA, ASA, wood filaments y más) and its large 3D printing area (420x297x210mm), the BCN Sigmax 3D printer is ideal for all types of applications, both domestic and pre-industrial.