With the introduction of the E3D v6, a HotEnd with a higher printing temperature, greater precision and the possibility of using a great variety of filaments, a large number of nozzles of different diameter are added to the market. This variety of diameters allows to realize from small impressions with great detail of finish, to pieces of greater size at greater speed; Even a 0.4mm nozzle is ideal for almost all kinds of uses. These nozzles always show a great balance between speed, manageability and high resolution printing. This is due to the special care that has taken E3D in designing both the interior and exterior, giving it much importance to look for the exact geometry for each diameter.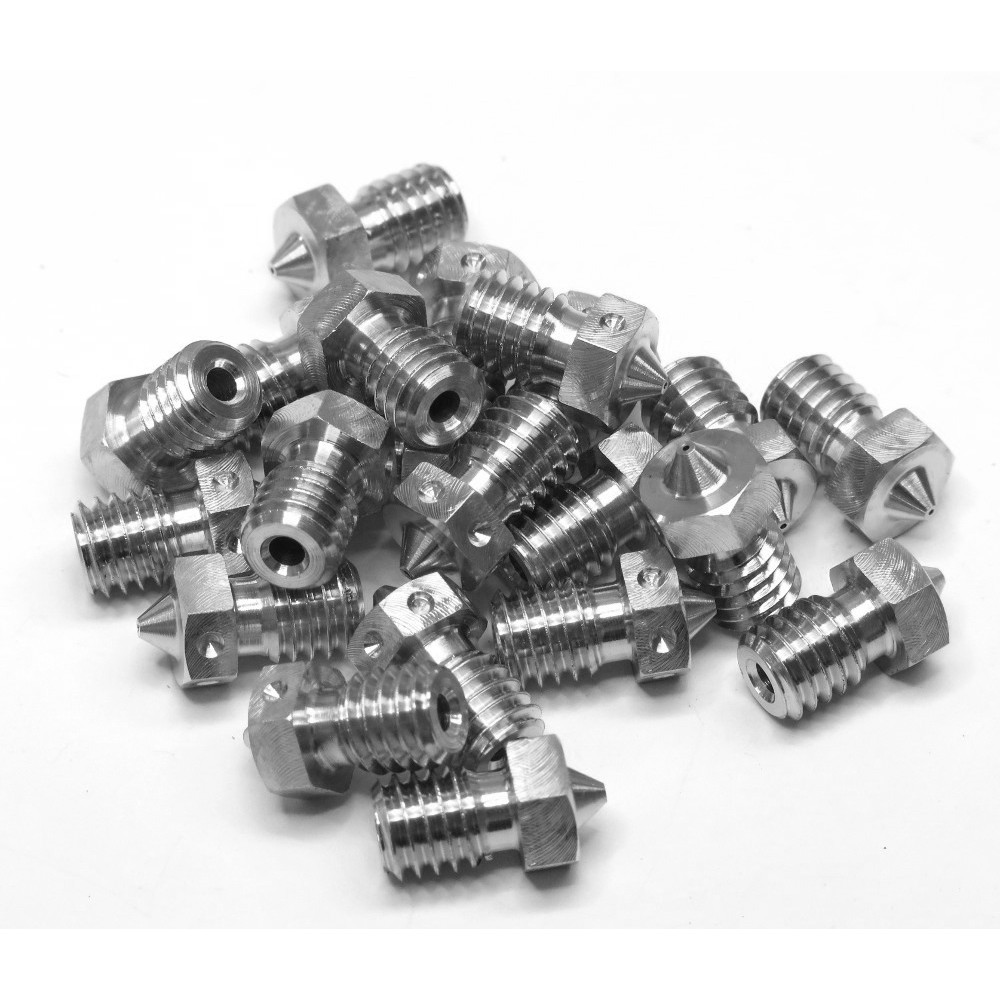 Imagen 1: Stainless steel nozzle.
The original stainless steel nozzle for the HotEnd E3D v6 has the same speed and precision characteristics of the brass nozzle v6, but with the difference that they don´t contain plumb in their composition, but it is made of 303 stainless steel and that its duration is older. The availability of stainless steel nozzles allows the printing of lead-reacting filaments, of filaments approved for contact with food (Taulman 680 FDA, Taulman T-lyne, Taulman Guidel!ne (PETG), Taulman Tritan-BluPrint, BendLay, Taulman TECH-G (PETG), PETG Smartfil), and filaments of medical use such as ABS Medical.
To know if the extruder of the 3D printer is compatible with the nozzle E3D Original you can read the following article: How to know if your extruder is compatible with an E3D nozzle v6