With the introduction of the E3D v6, a HotEnd with a higher printing temperature, greater precision and the possibility of using a great variety of filaments, a large number of nozzles of different diameter are added to the market. This variety of diameters allows to realize from small impressions with great detail of finish, to pieces of greater size at greater speed; Even a 0.4mm nozzle is ideal for almost all kinds of uses. These nozzles always show a great balance between speed, manageability and high resolution printing. This is due to the special care that has taken E3D in designing both the interior and exterior, giving it much importance to look for the exact geometry for each diameter.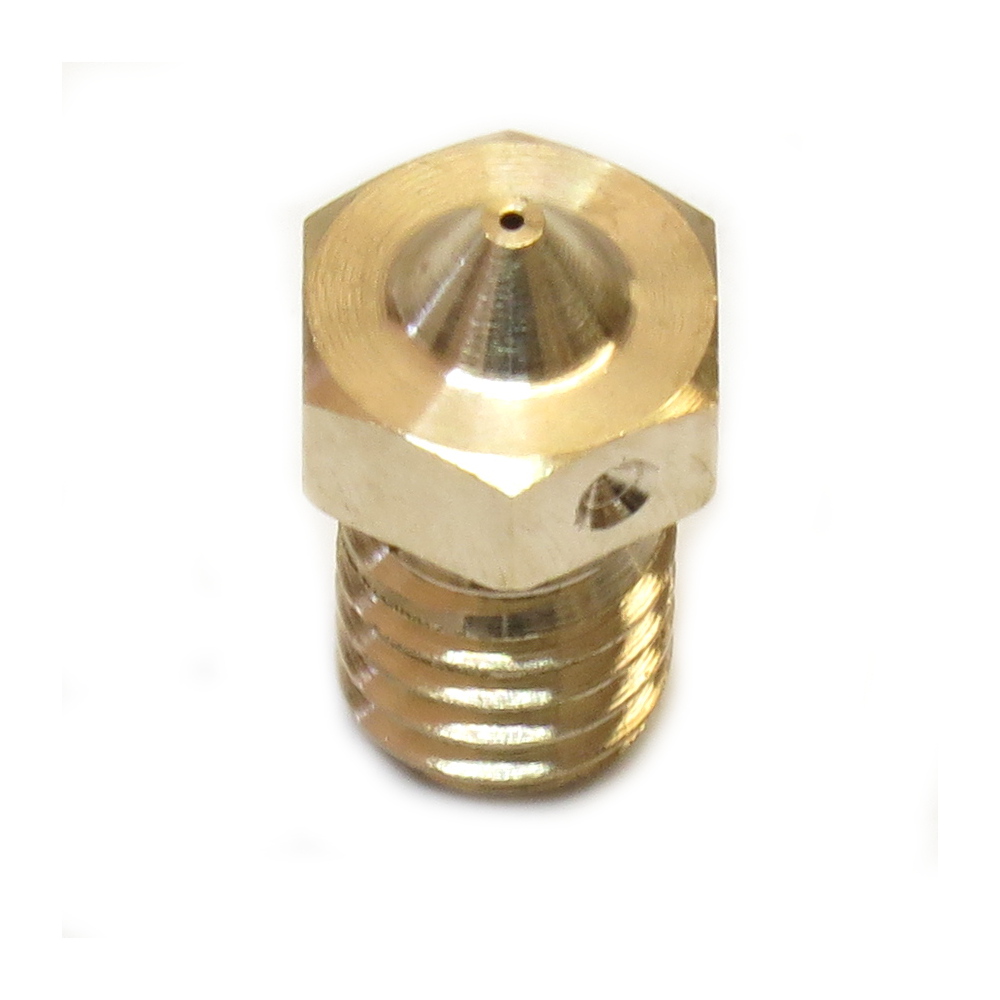 Imagen 1: Brass nozzle. Source: E3D
The brass nozzle is most common for 3D prints of ordinary filaments such as PLA or ABS, which don´t contain fibers of other materials inside it that can wear out the nozzle in a short time. When using this type of filaments it is recommended to use hardened steel nozzles.
All nozzles of E3D v6 originals have shaped markings points to identify the outlet diameter. In the following table we have the relation of the number of marks with the exit diameter of the nozzle.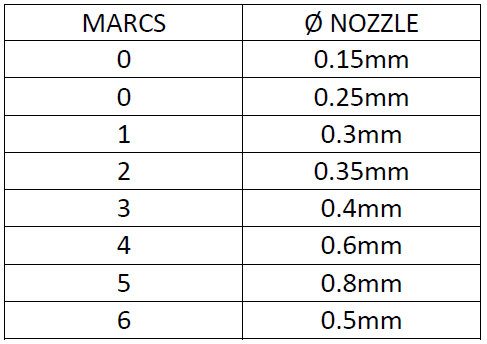 Image 2: Table of diameters.
To know if the extruder of the 3D printer is compatible with the nozzle E3D Original you can read the following article: How to know if your extruder is compatible with an E3D nozzle v6