HARZ Labs is a resin manufacturer with extensive experience in chemical products, especially polymers, which develops and produces high-quality materials for all kinds of resin 3D printer technologies (DLP / LCD, SLA, CJP and others).
Glowing in the dark
Art Glow resin is designed for printing decorative products. The most representative and differentiating feature of this polymer is the use of a special pigment with phosphorescent properties.

Image 1: Objects 3D printed with Art Glow resin. Font: Harz Labs.
Phosphorescence is a phenomenon by which certain substances absorb energy and store it; emitting it later in the form of radiation. In this case, the pieces printed with the Art Glow resin emit a luminous green glow in the dark for approximately 2 hours, after having placed them under a spotlight previously.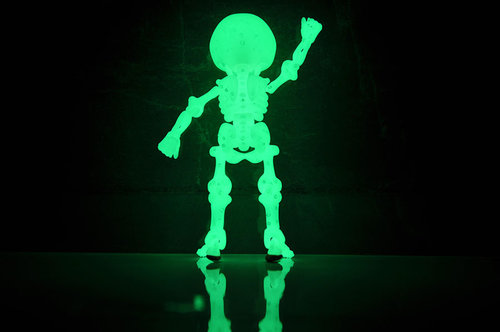 Image 2: Phosphorescence objct 3D printed with Art Glow resin. Font: Harz Labs.
Low density
Among the properties of this resin, it's worth noting its relatively low density, which provides great precision for short printing times, as well as facilitating the time spent cleaning the printer. A rare advantage is its great stability, since the resin can be left in the tank for long periods of time without sedimentation or gelatinous areas.
Odorless and safe
Unlike other universal resins on the market, Art Glow resin is odorless and irritation-free, so it can be used in any space that has natural ventilation, without the need for forced ventilation. This is because this resin does not contain volatile components such as solvents, monomers, or other types of irritating compounds. Thanks to these characteristics, the Art Glow resin is ideal to be used in schools, universities or at home by users who are beginning to use a resin 3D printer.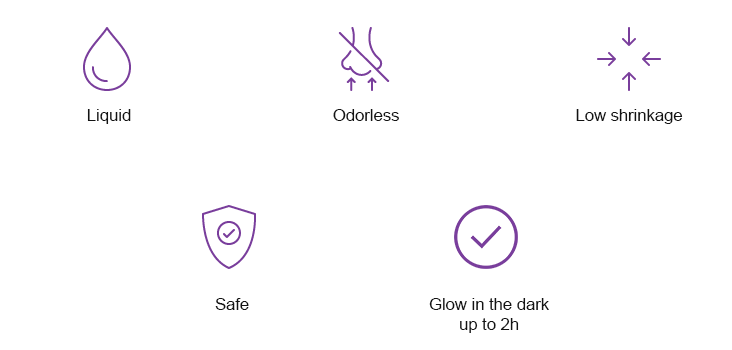 Low contraction
Thanks to its low shrinkage (less than 0.5 %), when a design file is generated and subsequently 3D printed with Art Glow resin, there are no appreciable differences in proportions: the printed part will be practically the same size as in digital 3D design.
It should also be noted its high hardness, but this is not all. The biggest advantage of all is that this resin is valid for all types of 3D printer models that work with LCD or DLP technology, facilitating users to find new alternatives to print any type of part in any type of resin 3D printer that use those types of technologies: UniZ, Wanhao, Zortrax, Anycubic, Asiga, B9 Creator, Flash Forge Moon Ray or Prusa 3D.